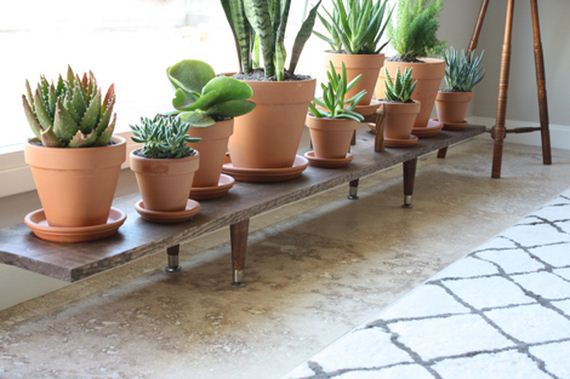 Cool DIY Plant Stands
Cool DIY Plant Stands
---
1. Mid-Century. Over at A Beautiful Mess you'll find a beautiful mid-century modern DIY plant stand that's both easy to make and easy to style around. Hop over and check it out!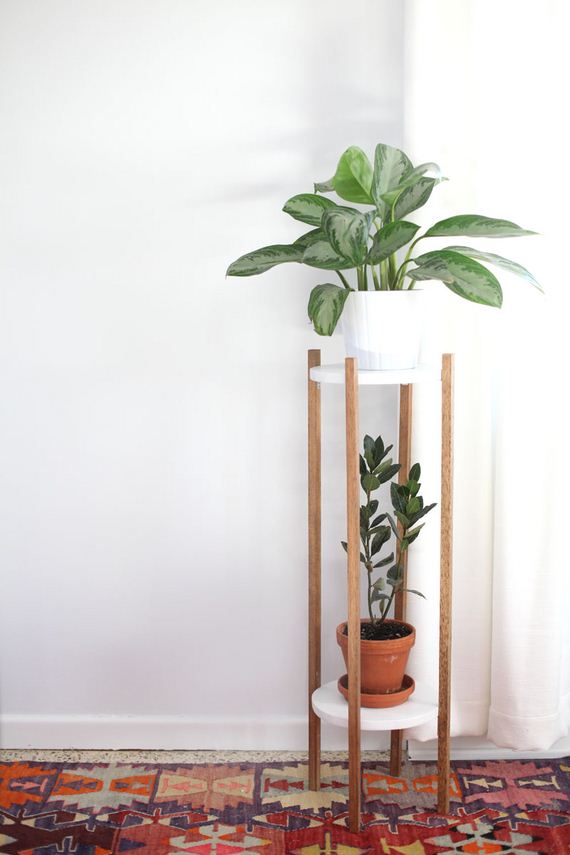 2. Modern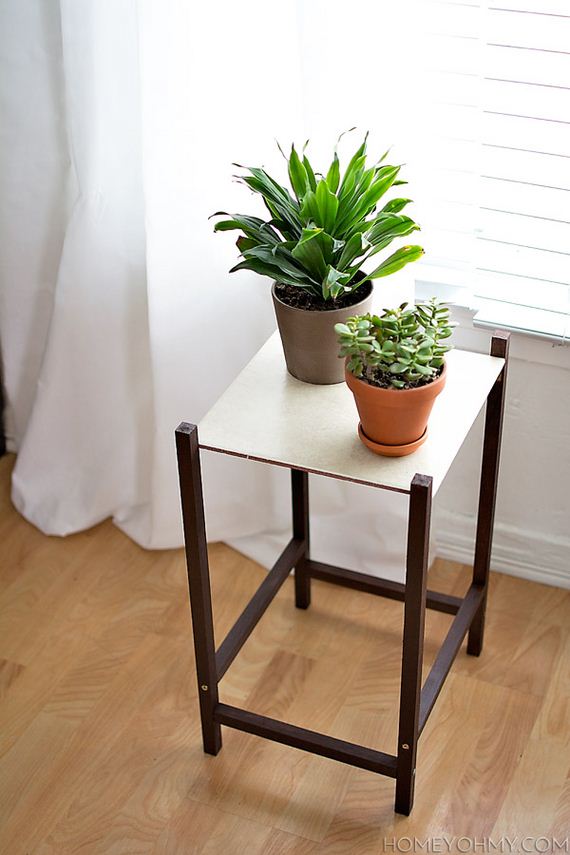 Homey Oh My created this modern plant stand that works wonders for chic studio apartments or contemporary homes. And you can make a trio of them for all nooks.
3. Wooden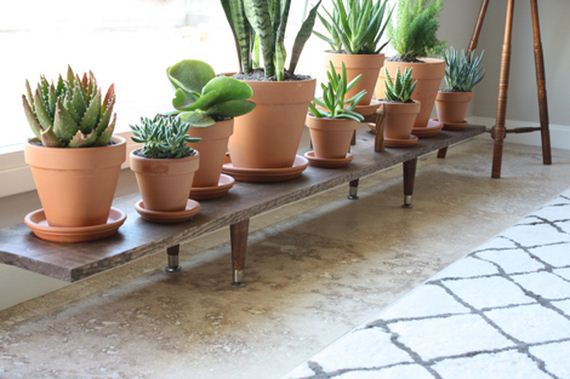 We're absolutely in love with this low-riding, wooden plant stand that can hold a plethora of different bits of green. Check it out at Enjoy It.
4. Ladder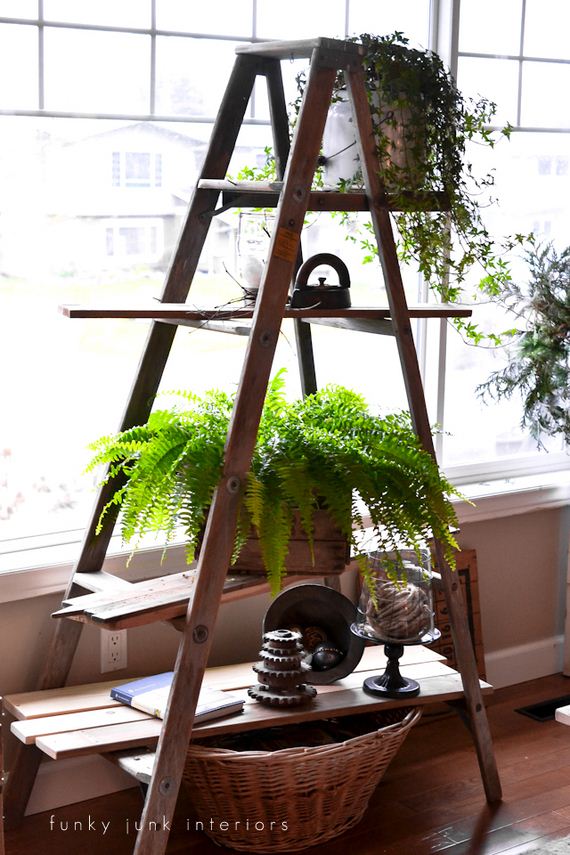 Funky Junk made a super stylish and functional plant stand out of a ladder. We love the eclectic, vintage style that is infuses into the home.
5. Mini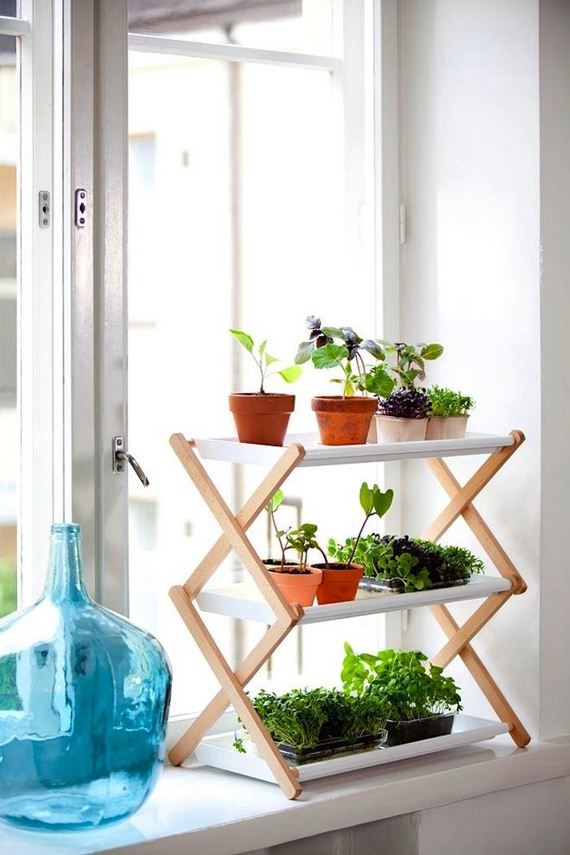 This tiny, stepladder windowsill planter is just too adorable. Get inspired by visiting Gardenista and grabbing all of the details.
6. Geometric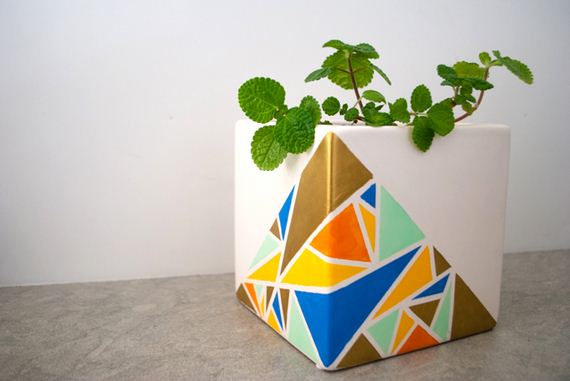 Merriment Designs created this funky geometric DIY plant stand and it's super easy to made right at home. Personalize, stylize and get inspired.
7. Simple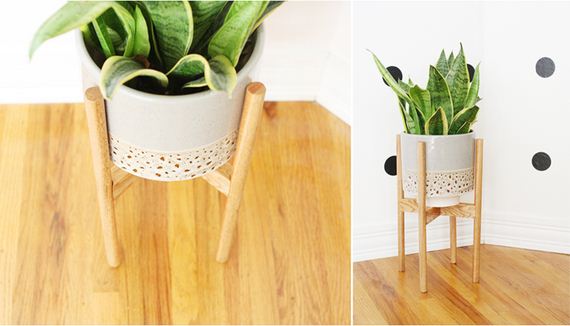 Hello Lidy made a super snazzy and super simple wooden plant stand that may be the most versatile of the bunch. Visit the blog and snag the instructions.
8. Rustic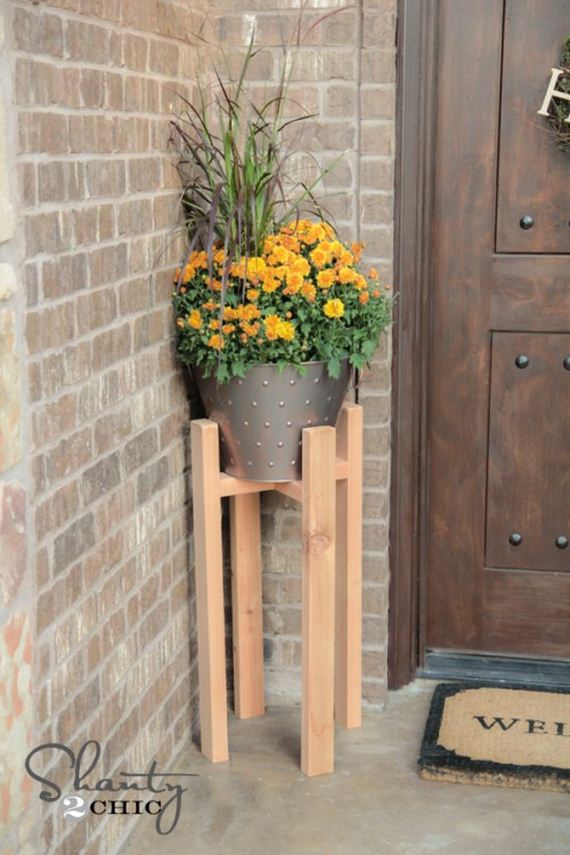 Here's another DIY plant stand but it's one with a chunkier attitude and an easy, rustic vibe. Grab the details over at Shanty 2 Chic.
9. Marble + Copper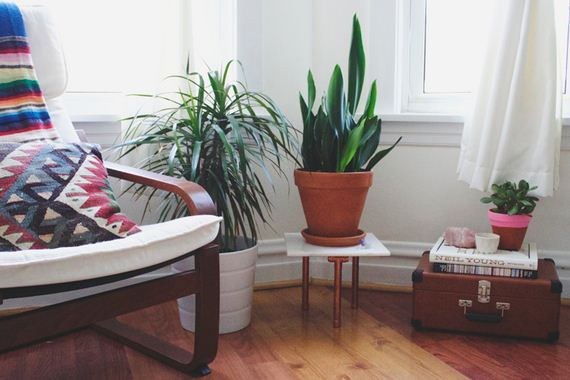 My personal favorite of the bunch, Foxtail & Moss created this chic marble and copper plant stand that I'm swooning over. It's perfect for more modern and innovative homes.
10. Short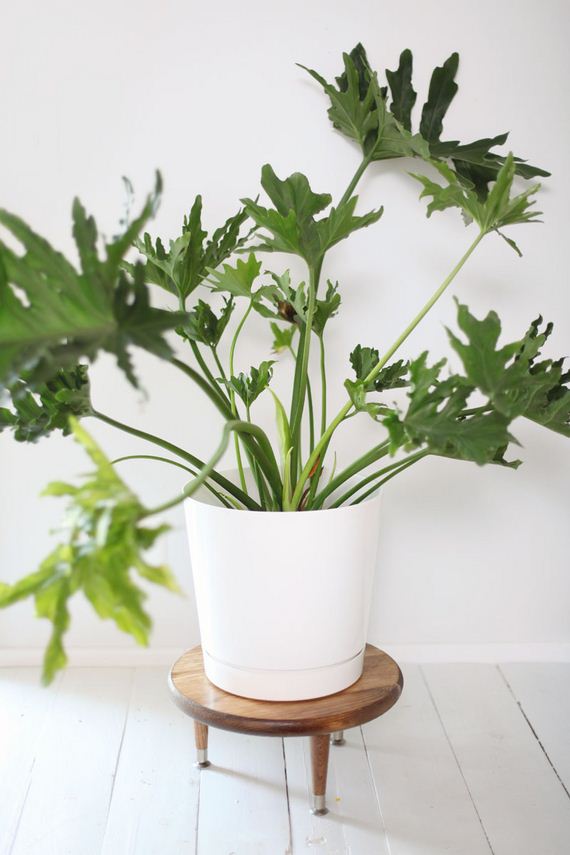 Now we have another mid-century modern style from A Beautiful Mess but it's a bit shorter than what we're used to. Create this unique little bunch and jazz up a corner.
11. Wire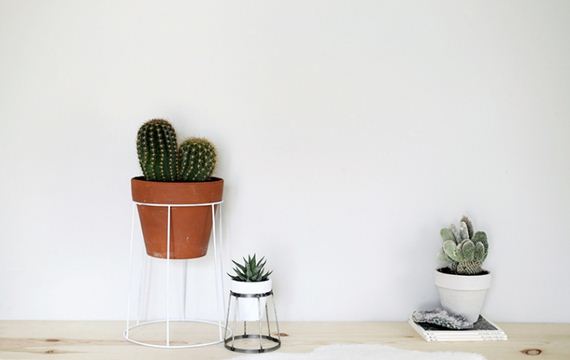 The Merrythought used wire to make their snazzy and sweet DIY plant stand. We love the minimalistic style, don't you?
12. Elevated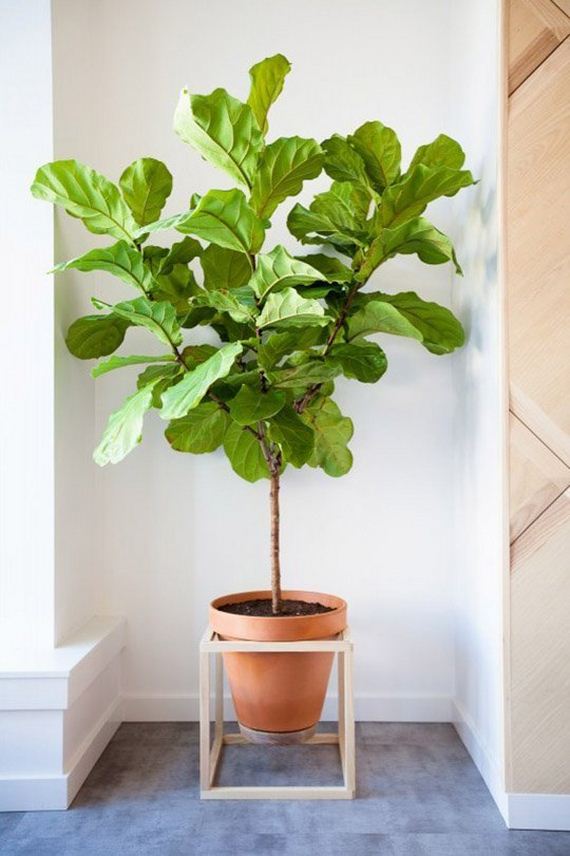 Check out these elevated plant stands over at Apartment Therapy. They add a certain amount of zest to classic, indoor plants and make the look so much more stylish.
13. Stepping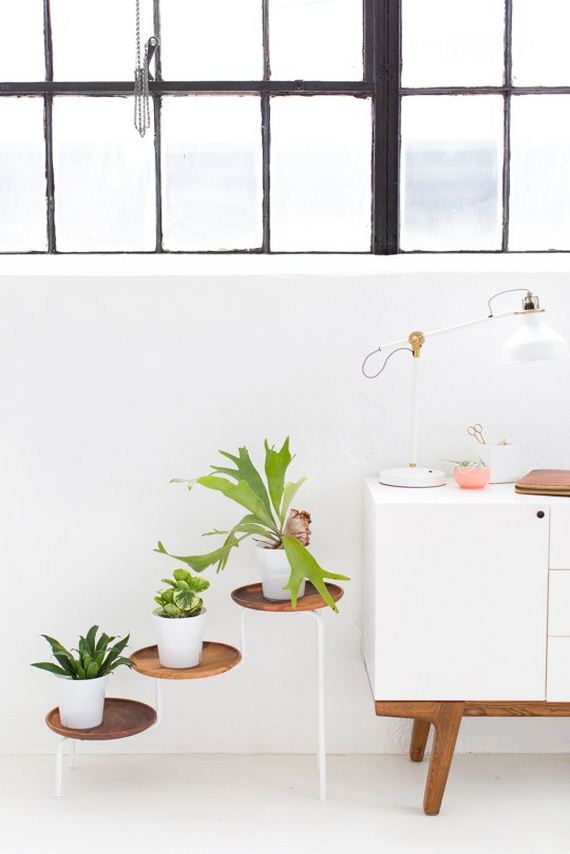 Sugar & Cloth has a chic, stepping-stoned plant stand that has so much charm and elegance involved in its design! Check out the details after the jump.
14. Wash Tub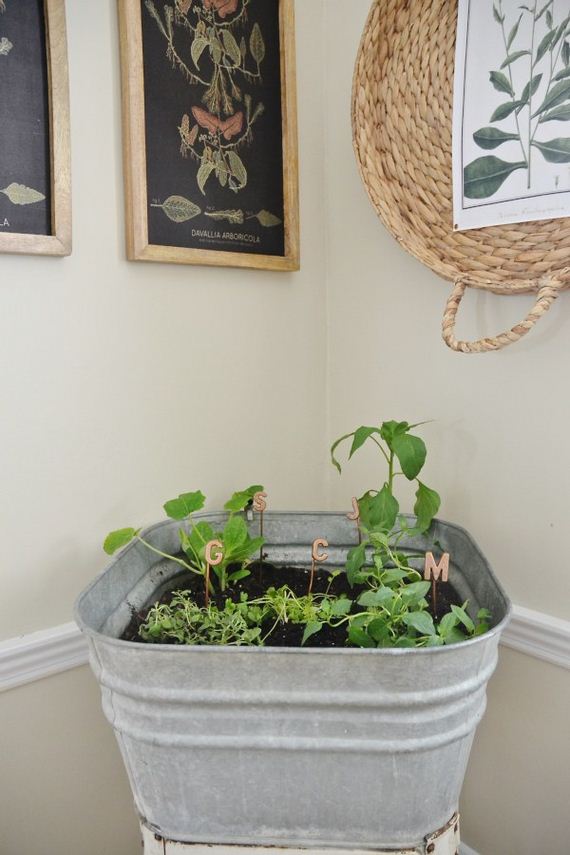 Liz Marie has one of the more unique stands on our list. Using a vintage wash tub, you can create this innovative look for your own home.
15. Piano Stool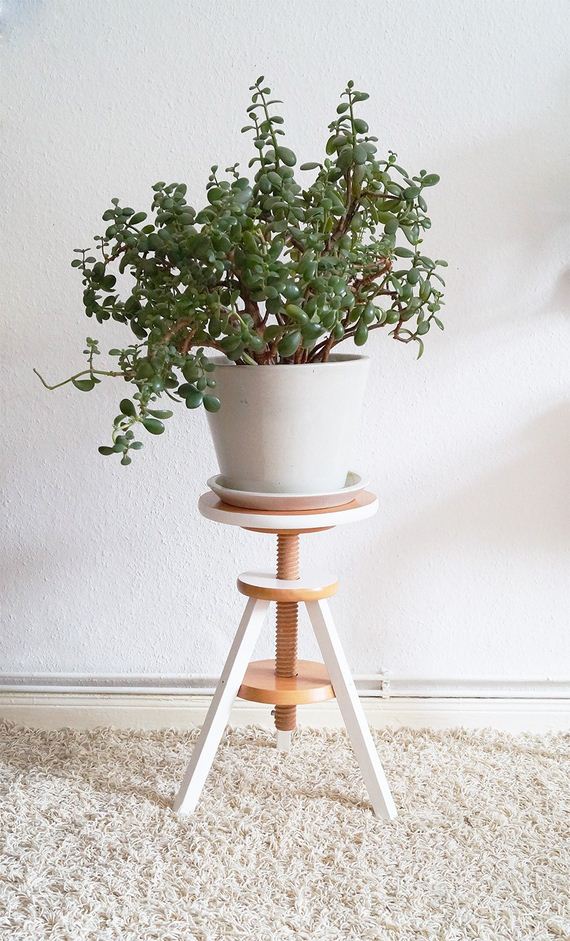 Over at Nur Noch, you'll find this piano stool stand that's too full of charm and romanticism. Thankfully, they'll show you all the ways in which to make it for yourself.
16. Tiny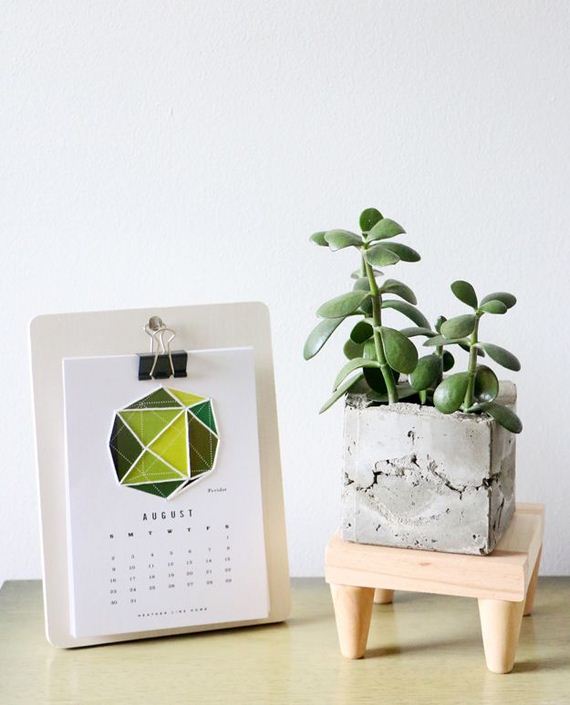 Here's a tiny, mid-century modern plant stand right from DIYS! We love this look and love how you could even add a dash of paint for some color.
17. Cart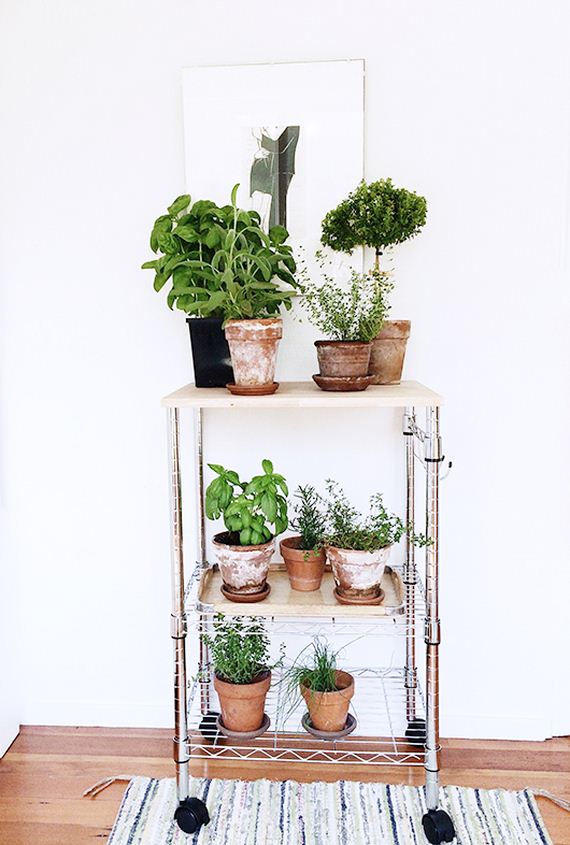 Check out this rolling cart makeover from SF Girl By Bay! How innovative and creative … and fun this would be to personalize!
18. Raw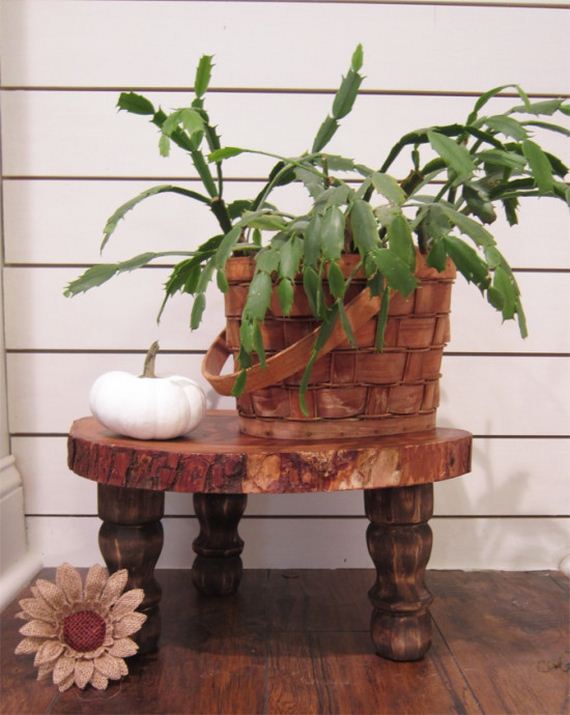 The Honeycomb Home has this raw, rustic plant stand featured on their blog including a tutorial. Think about this for your covered porch or foyer.
19. Dipped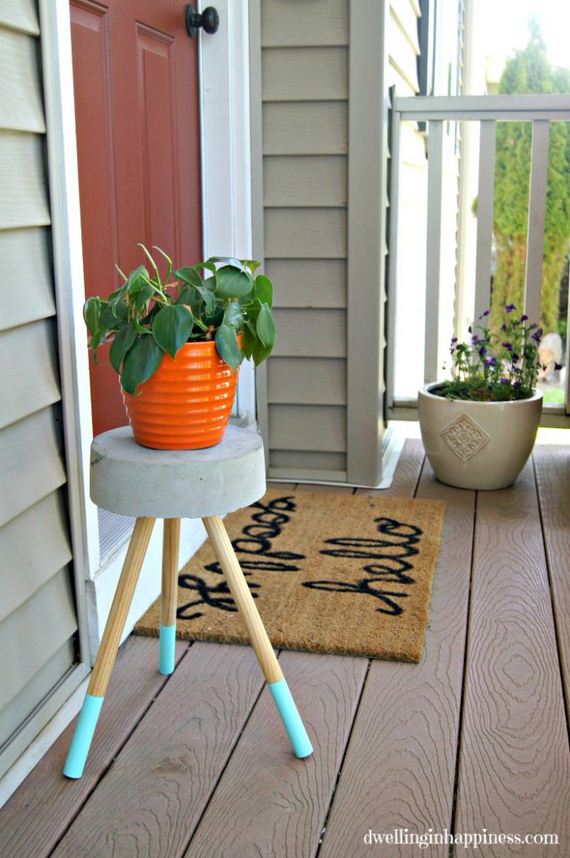 This concrete-dipped plant stand is just another great idea in the world of easy home DIYs. Dwelling in Happiness has the tutorial, hop on over!
20. Hanging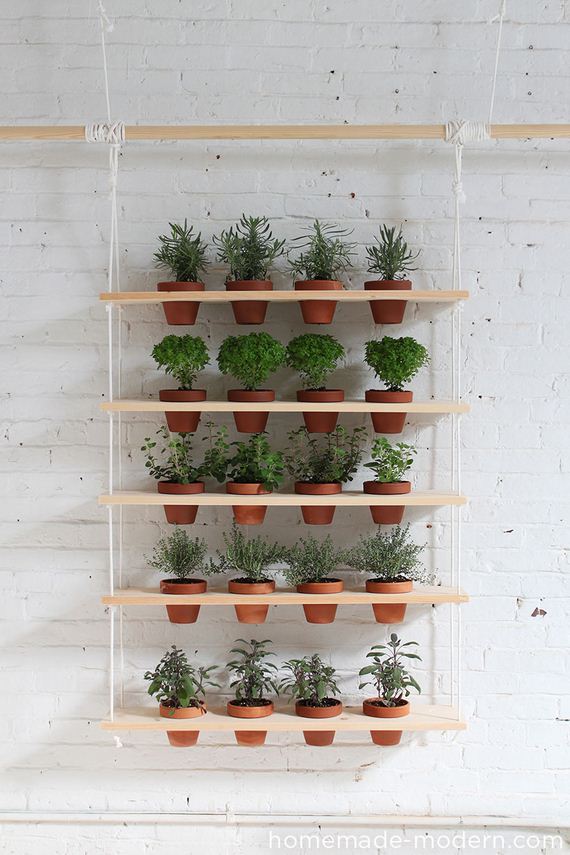 We also love this hanging piece from Homemade Modern. It's chic, it's a bit more intense in the crafting department  … but so worth the finished product!
21. Ombre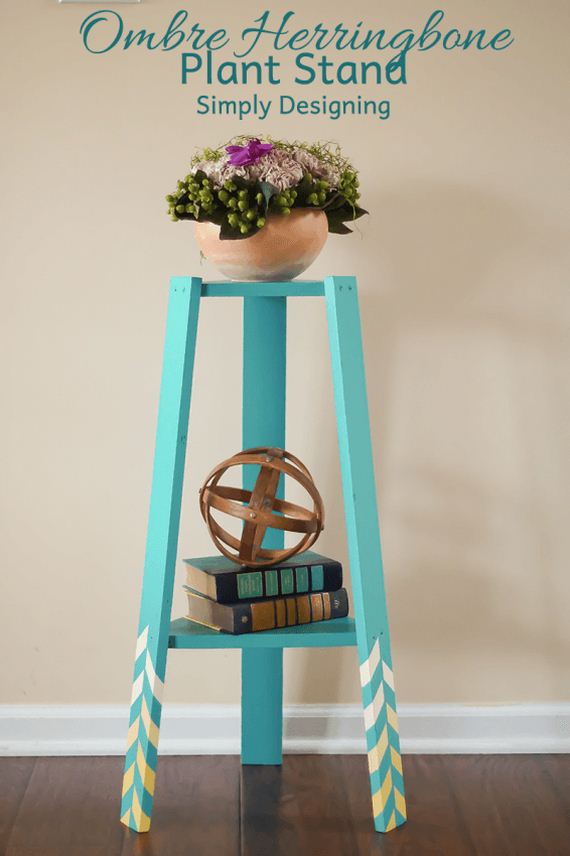 The Hatched Home made a colorful DIY plant stand with some ombre details. How charming and "happy" is this piece!?
22. Easy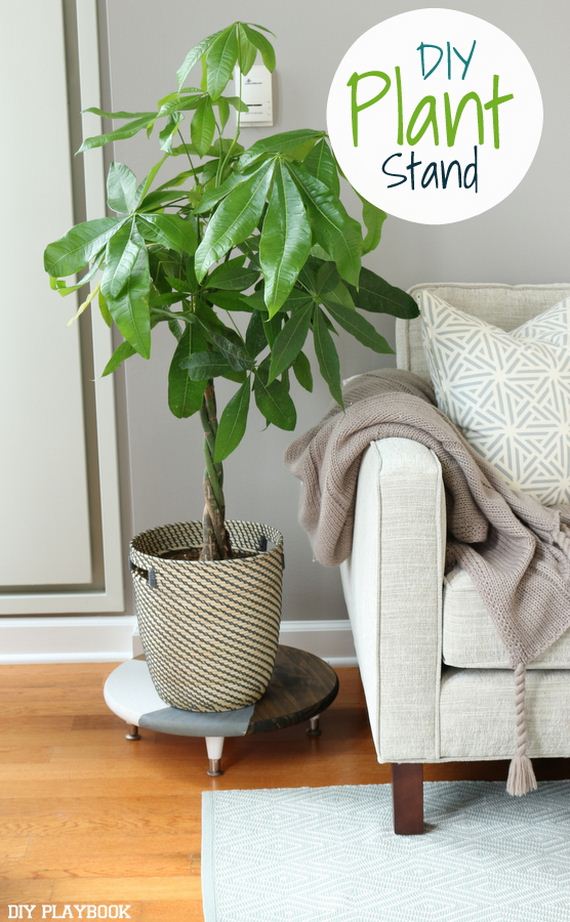 The DIY Playbook made this affordable and easy DIY plant stand that we're so excited about. It's another versatile piece that gets dirt and water off the floor!
23. Concrete + Copper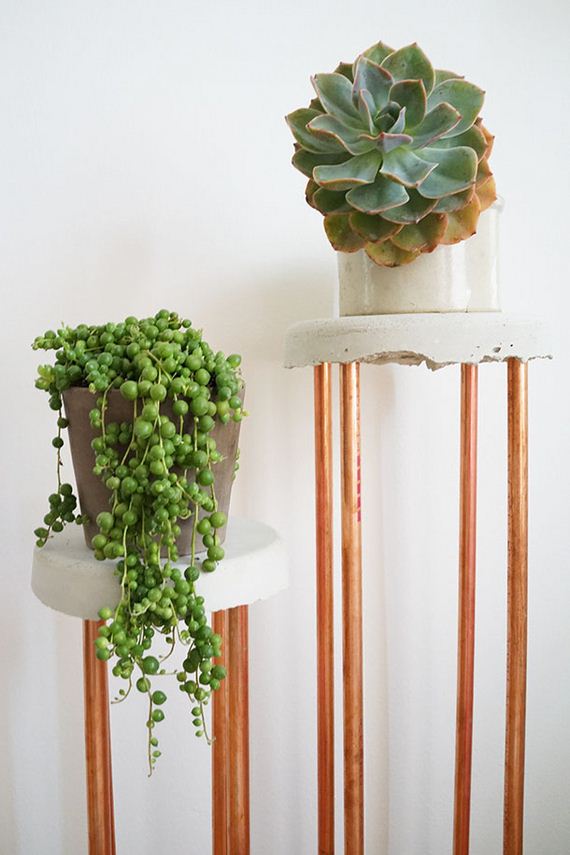 Camille Styles made this super chic concrete and copper DIY plant stand that we're swooning for. Visit the blog and check out the east tutorial.
---
---