DIY Plastic Bottle Greenhouse
DIY Plastic Bottle Greenhouse
---
First thing you need to know about building a greenhouse out of PET bottles is you ought to enjoy working with plastic. The trick is you actually build each `wall` at a time, although in total it seems you're dealing with some kind of a castle, involving almost a thousand bottles in order to raise-up a 2 by 2 by 2 meters structure.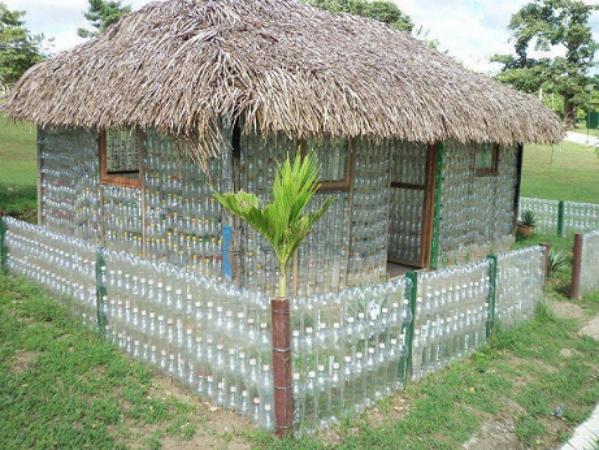 Here is a effective advice to beginning the process: measure your bottles. Doing so, the frame will be exactly of the necessary size. If there is however any miscalculations, you could easily cut some of the height of the bottles.
Then it's all about cutting and gluing the bottles between them and to the wood frame. Work on the wooden frame placed flat on the floor. Make sure you have a couple of pieces of wood positioned underneath the frame; this way, the bottles will be centered to the middle of the frame and not bulking in any other way.
Pour a bit of silicon in between the bottles once the wall is done. Do the same with each `wall`. And remember to put in a flap panel for use as ventilation. You could also try the more futuristic round greenhouse structure. There is much to do. We'll leave you to it.
One way to make good use of a repurposing PET bottles project is building a cheap greenhouse. For a conventional straight-angled structure, you will need these materials.
---
---