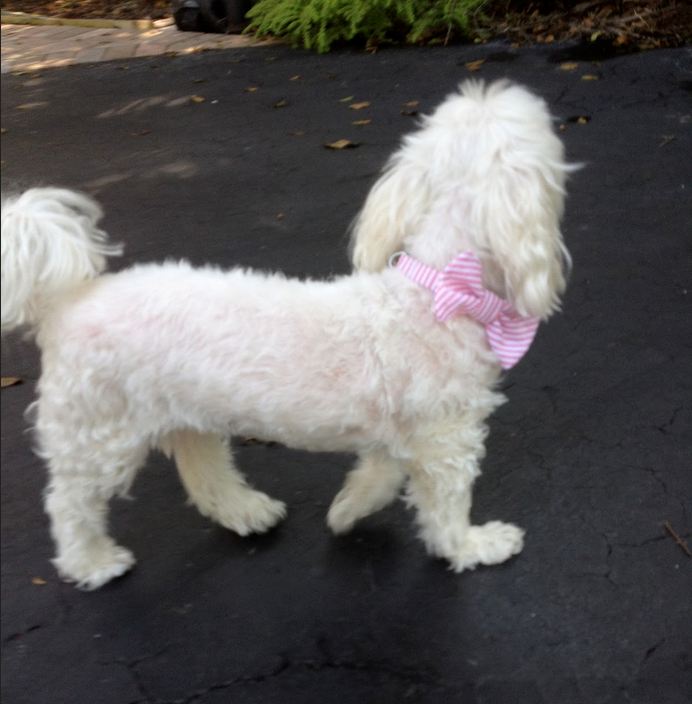 DIY Projects To Make Your Dog The Happiest Dog Ever
DIY Projects To Make Your Dog The Happiest Dog Ever
---
Sometimes our four-legged friends need some pampering and attention to make them feel as special as they make us feel. If you are stuck for inspiration on how to treat your dogs, look no further…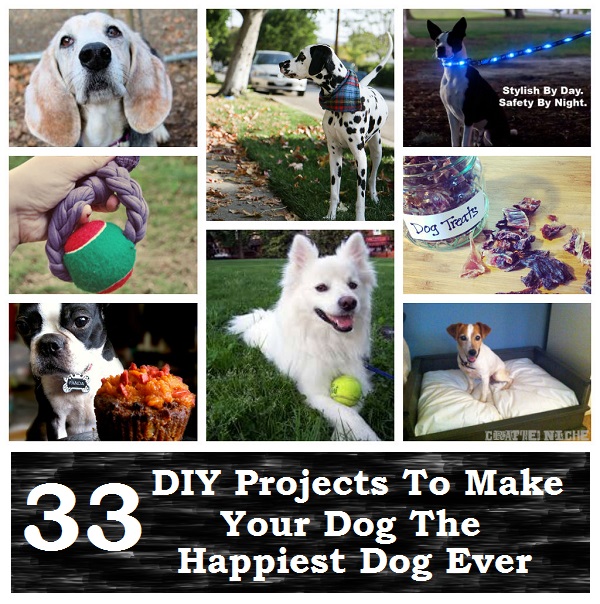 From snuggly dog beds and funky light-up leashes, there is an idea to suit every pooch…
Dog Waste Bag Holder With Treats Pocket – This DIY requires a little sewing, so get the cotton, needle and your favorite fabric and get started.
Dog Clean Up Bags – Make sure you walk your dog in style with this handy DIY clean up bags. Add a touch of fun, to a not so fun job…
Dog Shampoo & Conditioner – Muddy walks, dogs and clean flooring don't go well together, why not make them squeaky clean with this awesome DIY shampoo and conditioner recipe.
Minty Vanilla Dog Spray – When you haven't got time to wash the dog properly and you have friends coming over this is a great spray to have on hand. This avoids those embarrassing stares at the smelly dog…
Dry Shampoo For Dogs – If your pooch doesn't like bathing, then this simple dry shampoo alternative is a great way of making sure their fur is fresh and smelling it's best. No to mention that the essential oils used in this recipe repel fleas too – bonus!
Anti Flea Shampoo – This wonderful recipe is a great way to keep your furry friend flea-less and it;s completely natural too, so you don't have to worry about questionable chemicals.
DIY Doggie Gate -Save money with this brilliant tutorial for up-cycling an old crib into a dog gate. There's no need to spend loads on a purpose built gate as this works just the same!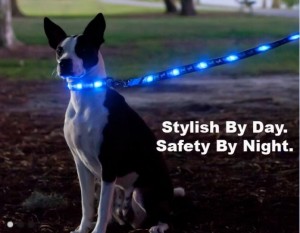 DIY LED Dog Leash & Collar – If you walk your dog at night or early in the morning, then this LED dog leash could be make your walks much safer for you and your dog. Not only will it make your dogs visible to motorists, you are sure to spot him if he goes walkabout.
5 Step DIY Dog Leash – This fantastic tutorial only has 5 simple steps so it couldn't be easier to make, not forgetting a lot cheaper than one bought from the pet store.
Personalized Dog Bowl & Placemat – Make sure you spoil your four legged friends with a personalized dog bowl, together with a no-mess placemat for their bowls.
Elevated Feeding Station – If your dog is a larger breed, then your next DIY project should definitely be this stylish feeding station made from old recycled chairs. A clever way to re-use old items.
p-cycled Dog Feeder – Check out this super chic ombre dog feeder that will jazz up any kitchen, not only is stylish but really practical too!
DIY Dog Bandanna – This doggie bandanna will make your pooch the coolest on the block, a great little DIY that the kids can get involved with. Perfect for any stylish and fashion aware pups!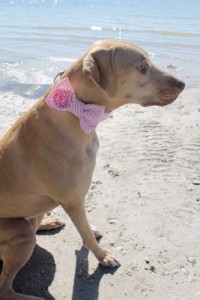 Preppy Dog Bow Collar – This super cute bow collar is simple to make and cheap to achieve. Why not pop this collar on your dog when going to a special occasion like a garden party.
Doggie Dream Bed – This comfy DIY dog bed will ensure your pooch gets a restful nights sleep, color co-ordinate this with your own interior styling and it won't ever feel out of place.
Dog Drawer Beds – A dog bed turned old drawer, these not only ooze style but are so simple to assemble as the shape is already there, just add bedding for comfort..
Dog Bed For The Kennel – If your pup sleeps in a kennel and you want to add some home comfort, this specific tutorial allows you to make sure you pooch is comfy and relaxed.
$12 DIY Dog Bed – Can you believe this only cost $12 to make, it looks so cosy, we think any dog would love to have this as their own bed. Saves you kicking them off the couch! Look at how happy Gizmo looks…
Peanut Butter Pupcakes – How come adults and children get cakes on their birthdays and pets often get left out? Not any more, look at this fantastic pupcake recipes – made with dog friendly ingredients, these are perfect!
Dog Food Pupcakes – This recipe requires items you are likely to have lying around along with your dogs everyday food. A simple project, why not get the kids involved too!
Apple Cheddar & Bacon Bit Dog Treats – This delicious dog treat recipe looks good enough for human consumption, but best not hey. Leave your dogs to enjoy these delights.
Pumpkin Pup Treats – Simple to make, these treats are great if you are training your doggie, make sure you reward them with good natural treats that you make at home.
Meat Treats – These dehydrated pieces of meat are a great dog friendly treat full of goodness and protein, no nasty chemicals you wouldn't want your dog to eat unlike a lot of store bought versions!
Buckwheat Salmon & Sweet Potato Dog Treats – Full of yummy doggie favorites, these treats will be loved by your pooch, why not spoil them and make some today?
Doggie Ice Lick – This would be perfect for a hot day, when the dog looks hot and bored, providing endless fun, this in-expensive toy is perfect for all pooches.
Pet Supply Cabinet – It's surprising how much stuff one dog can 'own', this is a great way to keep all their things hidden away in a stylish cabinet. This way you won't spend ages looking for that one particular dog brush you put somewhere safe…
DIY Dog Stuff Bucket – If you don't have the room for a cabinet, why not opt for this super cheap alternative. This dollar store DIY allows you to create a personalized bucket to store all your dogs toys and belongings.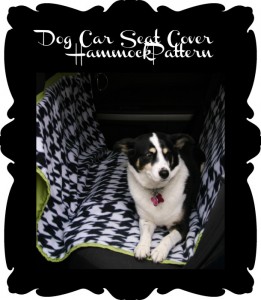 Car Seat Hammock For Dogs – This is a great way to transport your dogs safely and with little mess and hair. This simple sewing tutorial will take you through all the steps necessary to make this fabulous hammock!
Dog Tags – Easy downloadable templates help you design and make your own DIY dog tags, this would be perfect if you wanted to reflect your dogs unique style and personality!
Dish Towel Dog Toy – There is no need to spend fortunes on dog toys, after all they are only going to get ripped and eaten by your four legged friend. This is a great way of re-using dish clothes, why not try old t-shirts too.
Tennis Ball Dog Puzzle – A super simple trick that will keep your dog entertained for ages, at the end of the puzzle they get a small reward and you get some peace and  quite…
DIY Dog Bottle Toy – Here is a brilliant video tutorial, making sure you can follow all steps easily, within no time at all, your dog will be occupied with this fun bottle toy.
Braid-ball Dog Toy – This fantastic DIY dog toy is easy to make, and so cheap too. You probably have all the elements all ready lying around the house.
---
---