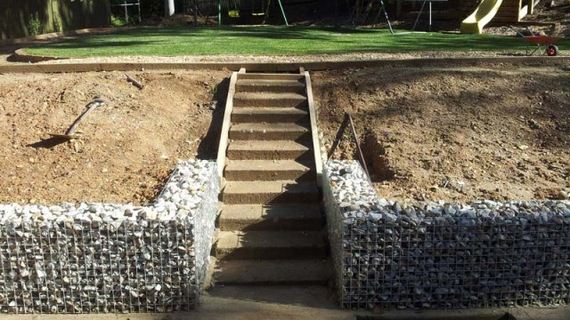 DIY Retaining Walls
DIY Retaining Walls
---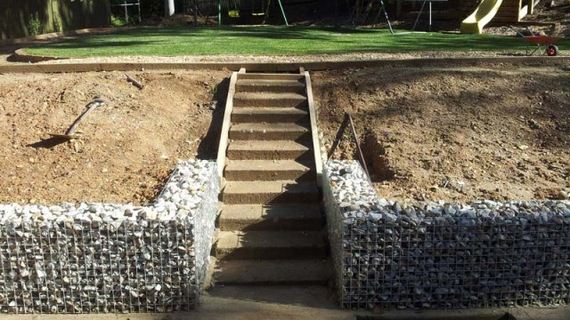 Use these tips, instructions and ideas for building a retaining wall in your landscape that will serve a functional purpose and look great while doing it.
Dry Stacked Retaining Wall
Step-by-step instructions will show you how to build this short, dry stacked retaining wall from fieldstone.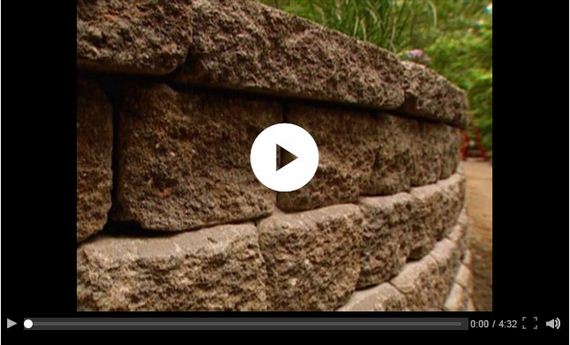 Mortarless Retaining Wall
This is a great choice for a garden retaining wall for tiered gardening. This new retaining wall is created without mortar and provides the look of old world charm while helping to prevent soil erosion.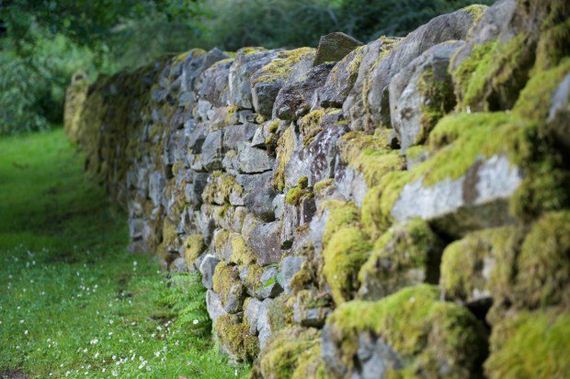 Stack Wood Retaining Wall
This retaining wall idea uses wood instead of rock to create. Easy DIY project will enable to you to keep soil and plants right where you want them with a minimal investment of time and energy.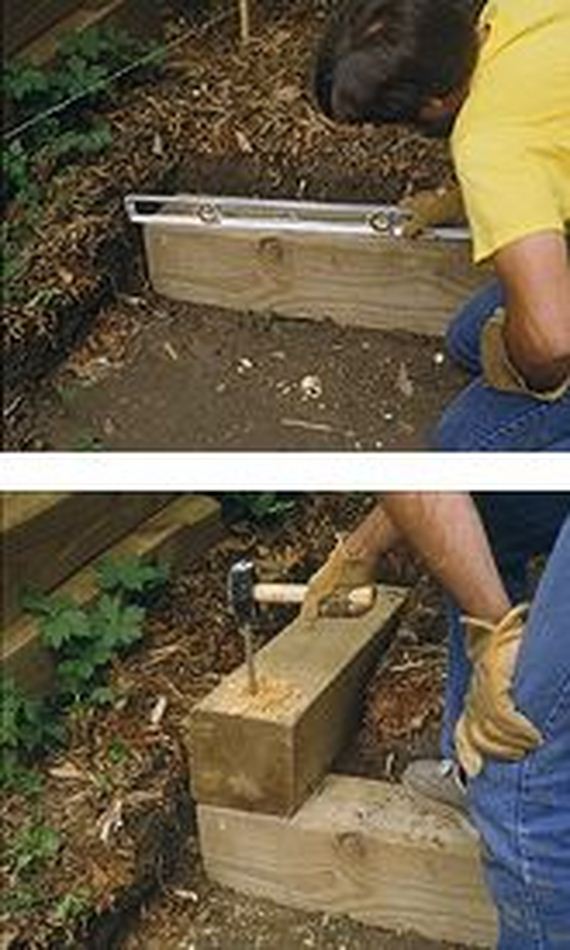 Railroad Tie Retaining Wall
Easy, practical and the treated timers will last forever as they retain the soil. Railroad ties make heavy-duty barricades to keep the soil from eroding. The treated timers will also  help prevent garden pests from eating away at the wood and infesting surrounding plant life.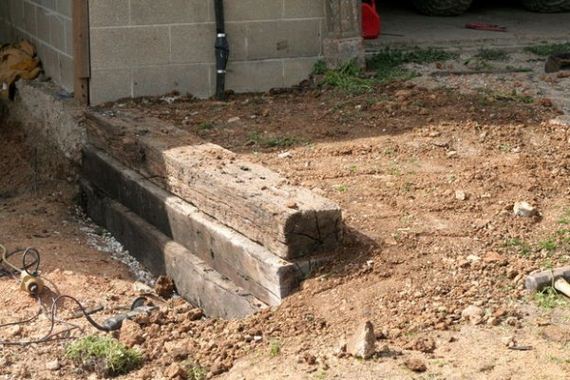 Timber Retaining Wall
Use these detailed, step-by-steps instructions on how to build a retaining wall from timber to create your own landscape masterpiece.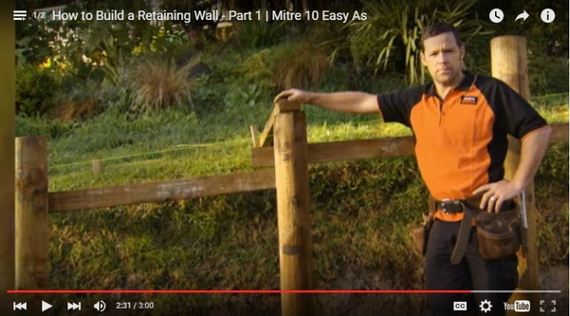 Cinder Block Retaining Wall
If cinder blocks are your preferred choice of building material, these detailed instructions will show you how to build a functional and beautiful cinder block retaining wall.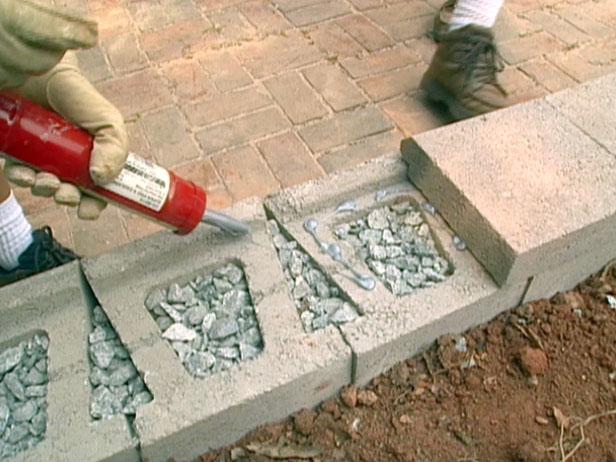 Stackable Rock Retaining Wall
Stackable rock allows you to create a retaining wall design that curves and flows with the natural landscape. Stackable to any height or design, use this DIY design idea and create your own unique retaining wall.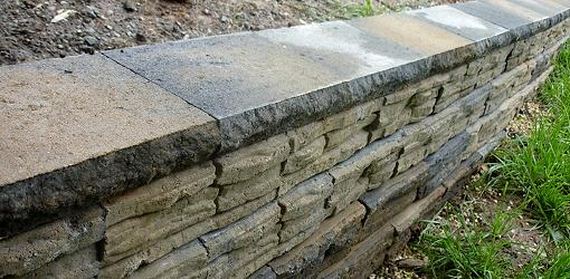 Rock Retaining Wall Video
Create a beautiful rock retaining wall with this detailed instructional video. Written instructions are also on this website so you get all the visual details you will need for your DIY project.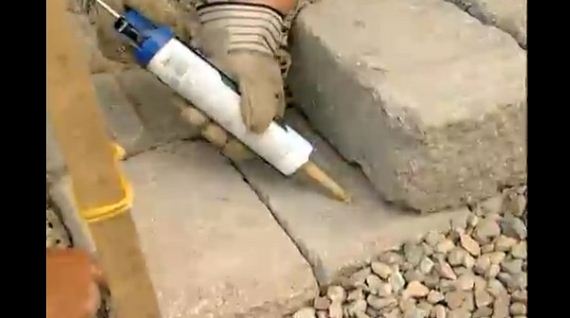 Strong and Beautiful Retaining Wall
When you have a lot of soil that needs to be retained, only the strongest retaining wall can do the job. These step-by-step instructions will show you why you may need a stronger retaining wall and how to build one with the strength that will stand the test of time.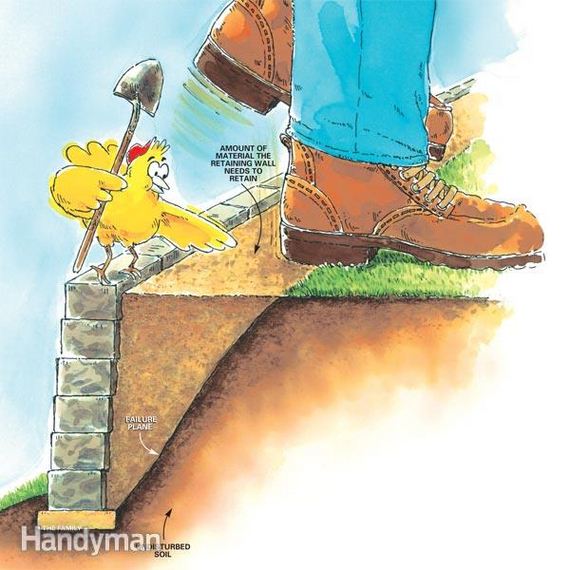 Interlocking Block Retaining Wall
Interlocking blocks allow you to build a concrete retaining wall without having to pour concrete and without having to use mortar. The interlocking blocks lock into each other so you can create a strong concrete retaining wall in the desired height.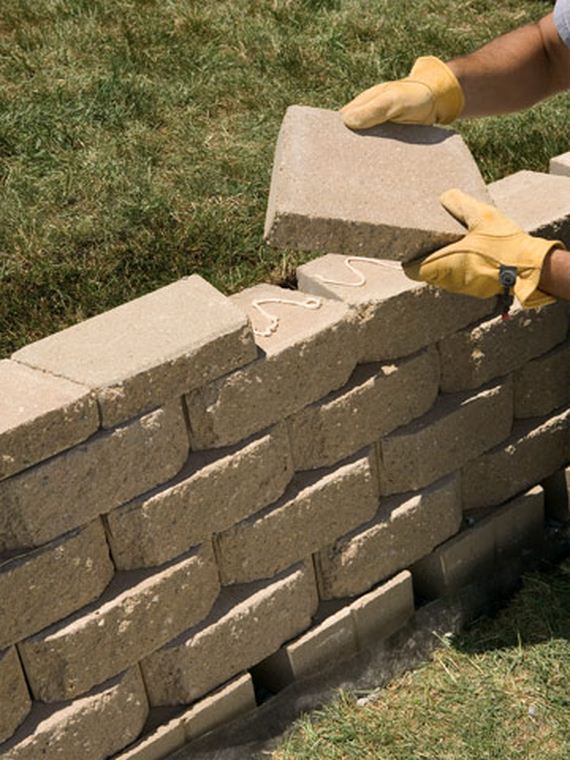 Post and Plank Retaining Wall
When a strong and extreme retaining wall is needed to hold back the soil, this post and plank method will do the job attractively. Built with the same design as seawalls, this post and plank can retain all the soil you'll ever need it to.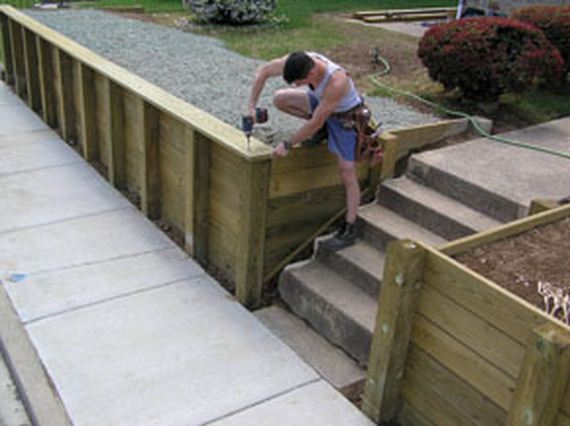 Small Concrete Retaining Wall
When all you need is a small retaining wall this poured concrete DIY model will work nicely. Step-by-step pictorial instructions will have your retaining wall up in no time.

Landscape Blocks Retaining Wall
Landscape blocks can do much more than just edge a flower bed, they are also great for building a decorative retaining wall. Made from pre-cast concrete, landscape blocks come in a variety of colors, sizes and shapes.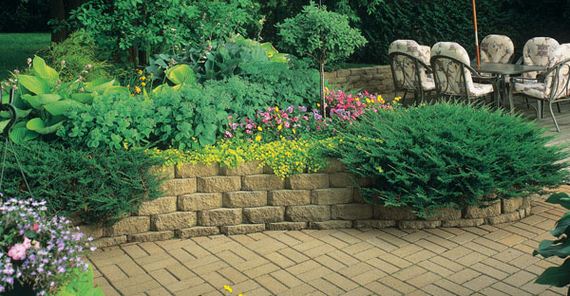 Timber and Post Retaining Wall
The same design as the post and plank retaining wall, but on a smaller scale. This wood retaining wall can be built in two weekends and without the aid of any heavy equipment.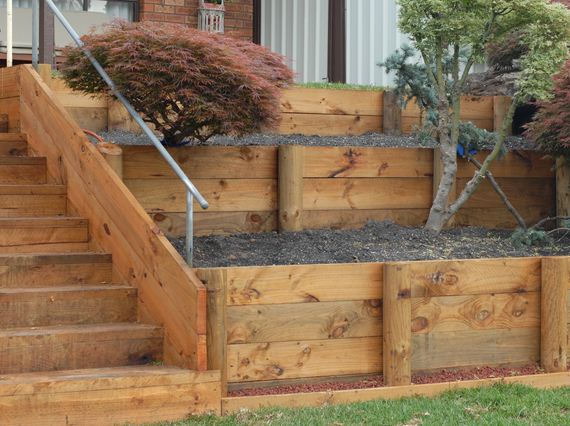 Flower Bed Retaining Wall
Build attractive and functional flower beds with these DIY instructions. Interlocking blocks can be stacked, cut and shaped to create any flower bed you want and the blocks are strong enough to stand up to all the dirt and plants you can fit inside the the flower bed.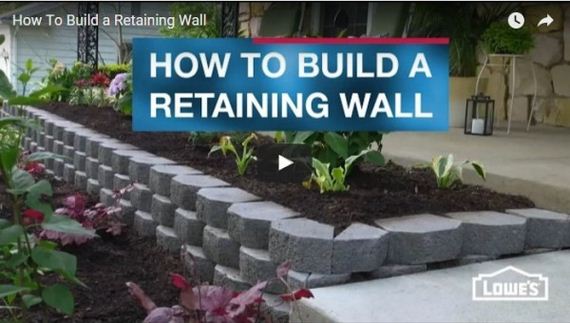 ---
---