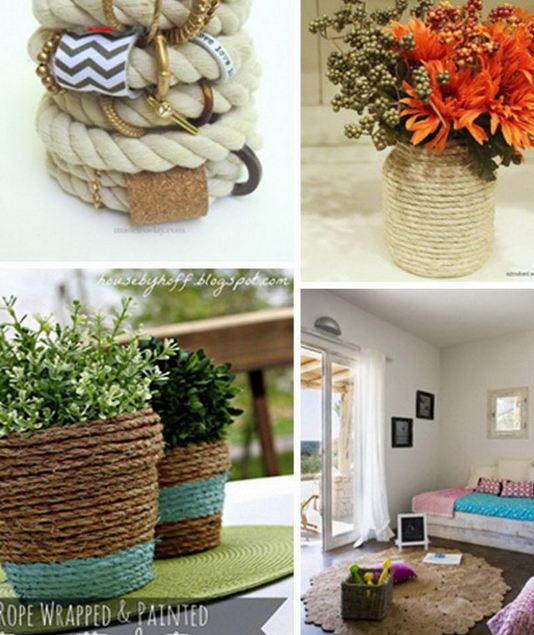 DIY Rope Crafts
DIY Rope Crafts
---
Rope-Wrapped Plant Pots. Wrap rope around some cheap terra cotta pots and added a touch of left-over paint. The result is a cute outdoor centerpiece! See tutorial for full details here.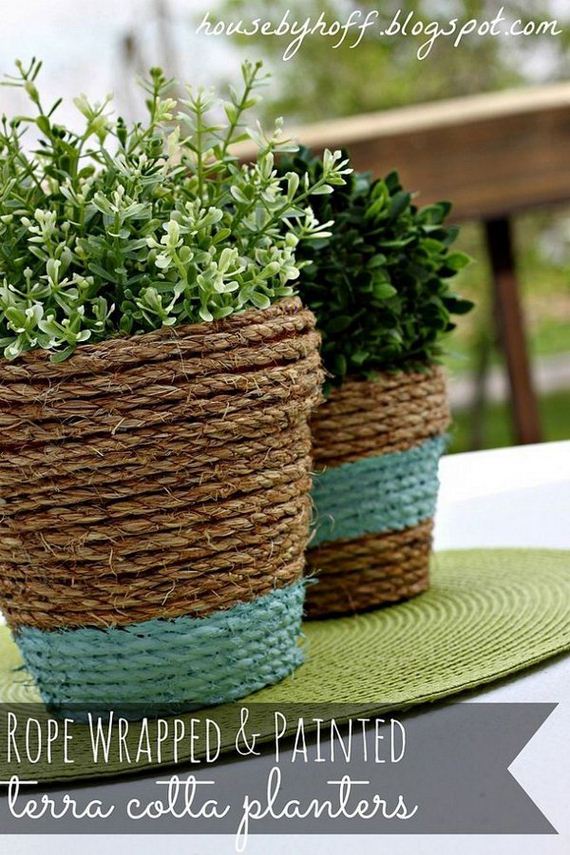 DIY Rope-Wrapped Vase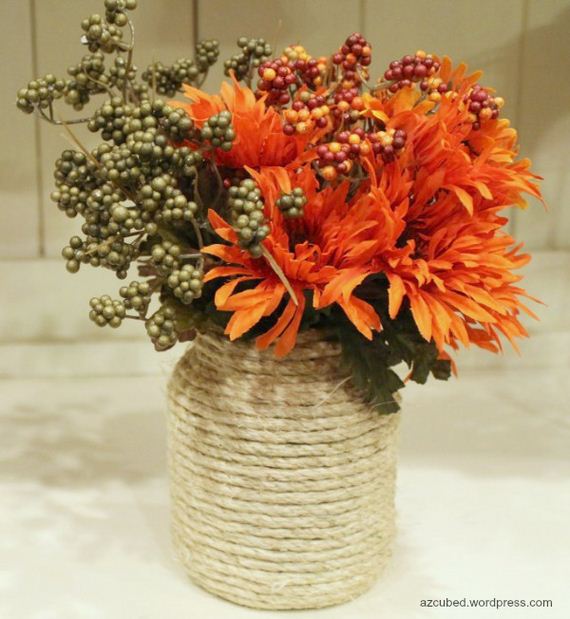 A vase, some ropes, hot glue gun and hot glue are all you need to make this rope-wrapped vase. It will be an amazing table centerpiece with some fall flowers and leaves in.source
DIY Rope-wrapped Lampshade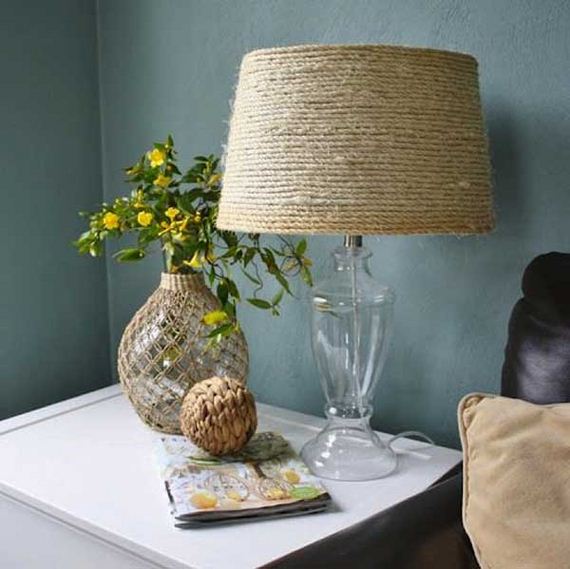 Transform a boring, plain lampshade into a custom Shade with sisal rope. This is a simple yet novel project.source
DIY Rustic Rug of Jute or Sisal Rope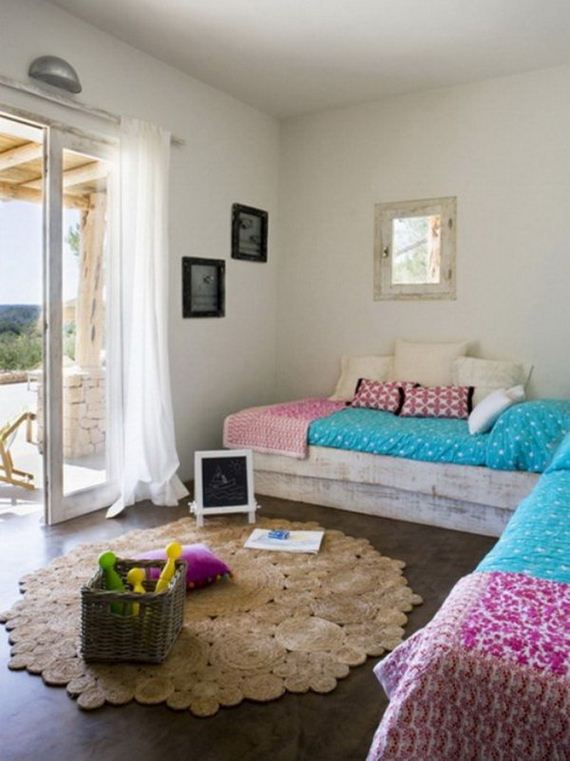 This rug has a rustic touch and would look ideal near your fireplace or on a veranda. See more here
DIY Nautical Rope Mirrors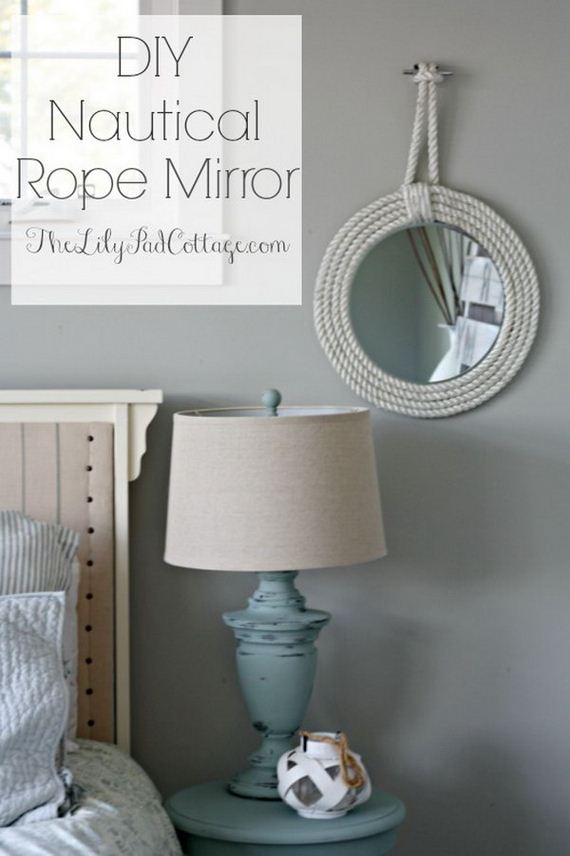 This crafty nautical rope mirrors looks so awesome when placed in your bedroom.source
DIY Rope Basket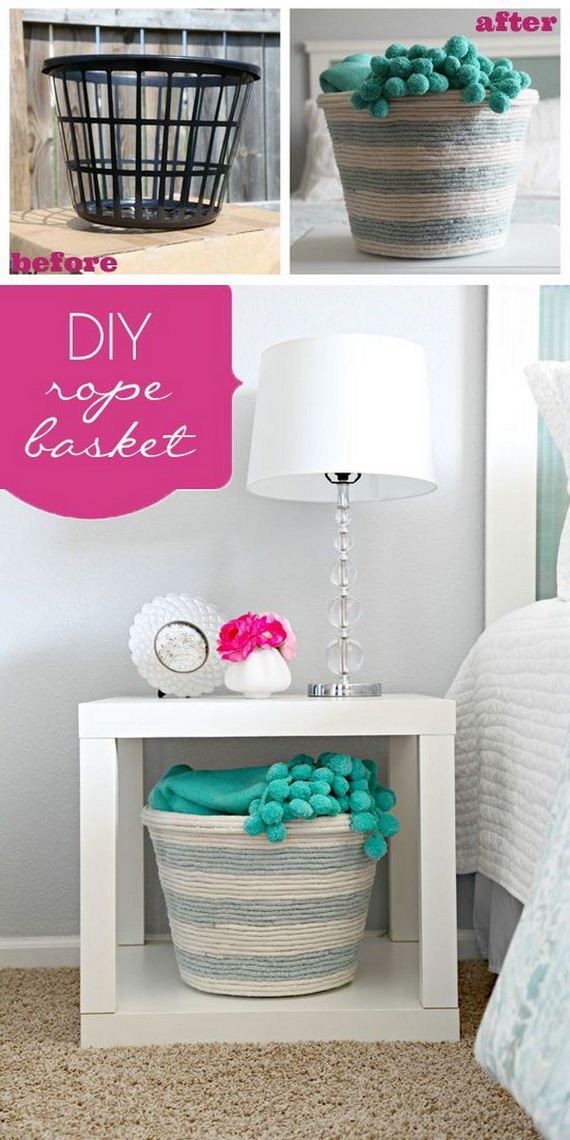 Get bored with the plain basket from the dollar store? Wrap it with some extra rope in different colors to create this custom rope basket.It absolutely is a guest bedroom budget friendly option.source
DIY Rope Bracelet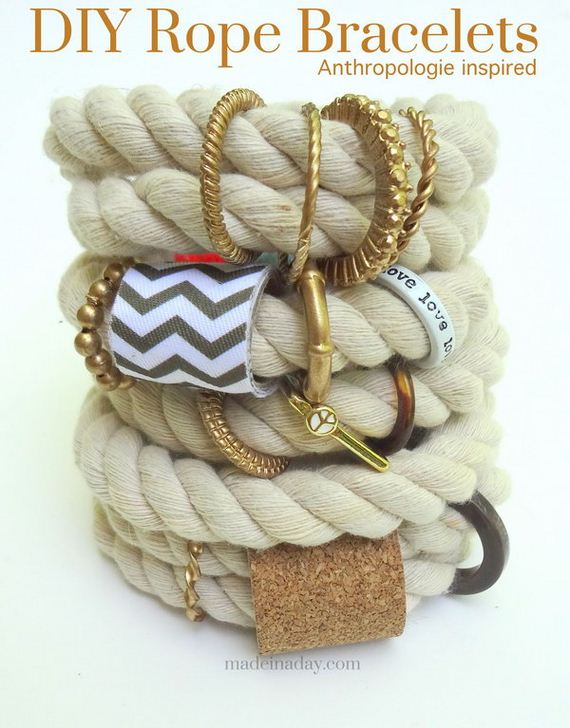 This DIY rope bracelet is not only pretty easy to make, but great fashion statements for your wardrobe. Get tutorials here.
DIY Rope Knot Headband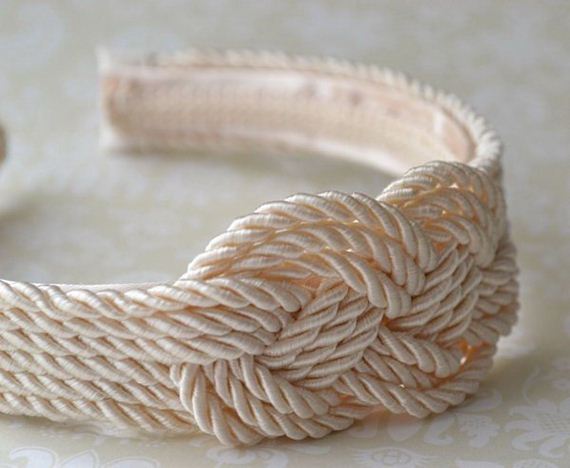 You are always on trend with this rope crocheted shift dresses. This tutorial does a really good job showing you how. source
DIY Beaded Rope Necklace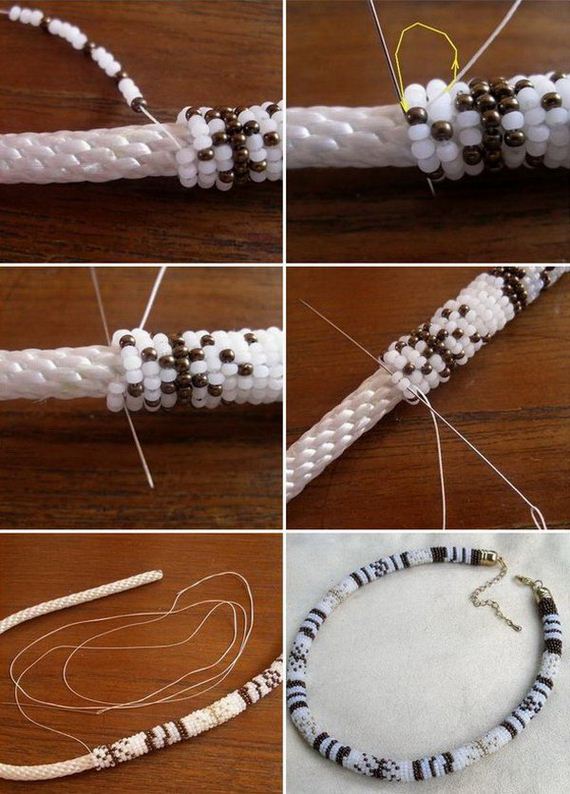 This beaded rope necklace is super easy and quick to make. You can start by making one as a gift for your beloved daughter or young sister. source
DIY Neon Rope & Chain Necklace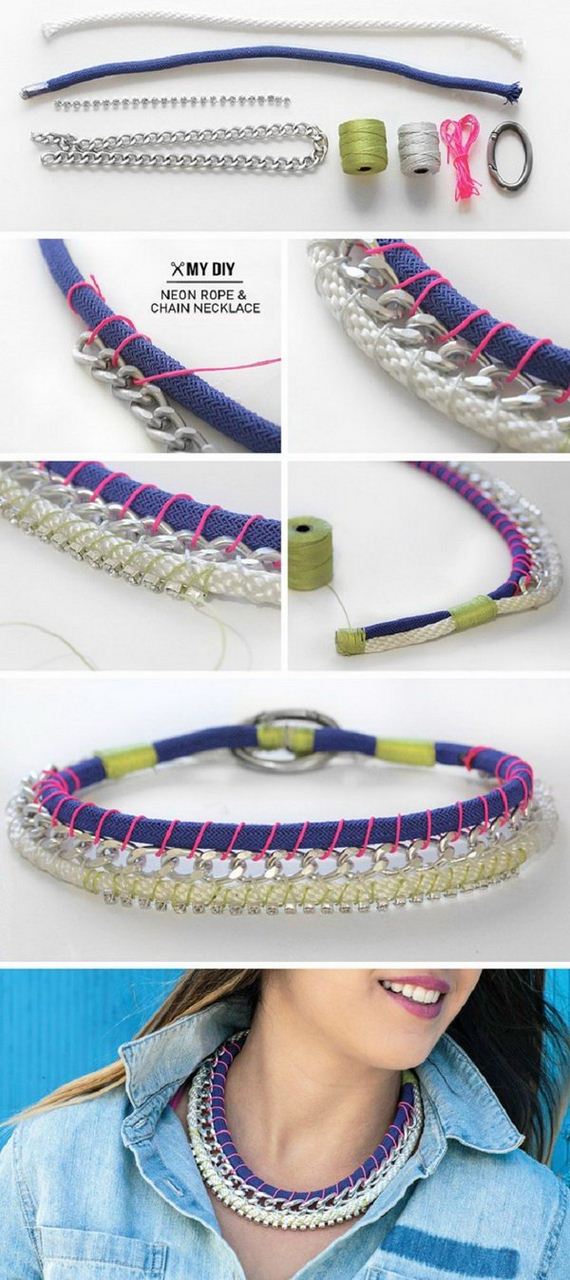 This is a good idea to personalize your own style by wearing this unique neon and chain necklace with rhinestones. It's really a perfect pair for the denim shirt. See the tutorial here.
DIY Marjorelle Rope Necklace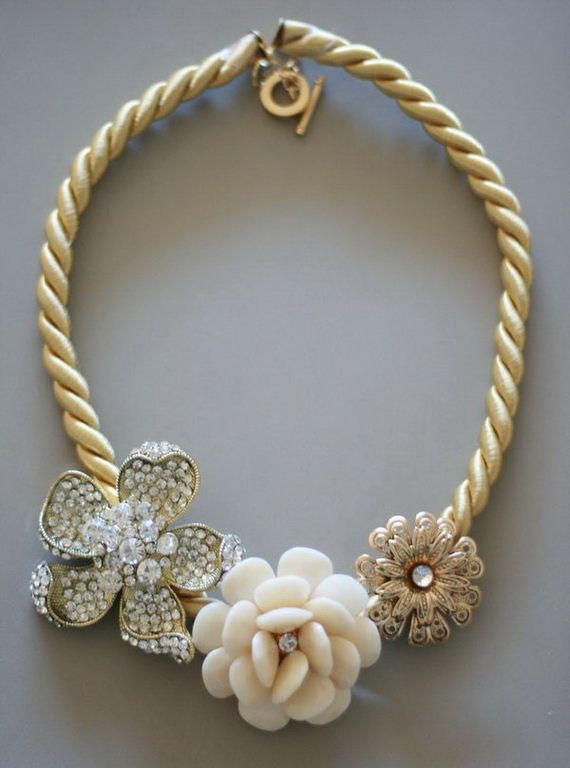 The similar rope necklace in Anthropologie sells for over $60. This tutorial shows you how to make it for a fraction of the price! It only takes you under $20 bucks. You can saved over $40. source
DIY Rustic Rope Bowl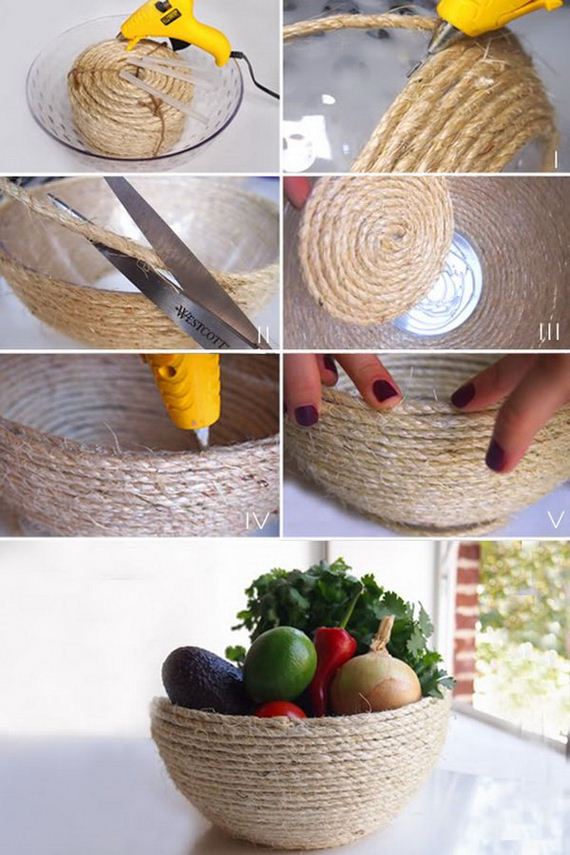 This rustic bowl made with rope is pretty easy to make. It's a perfect summer centerpiece. source
DIY Decorative Wine Bottle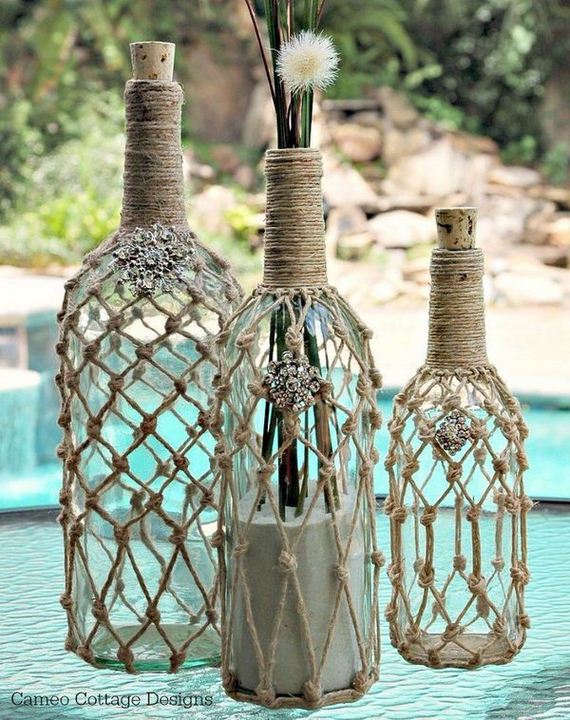 Sisal Rope Birdfeeder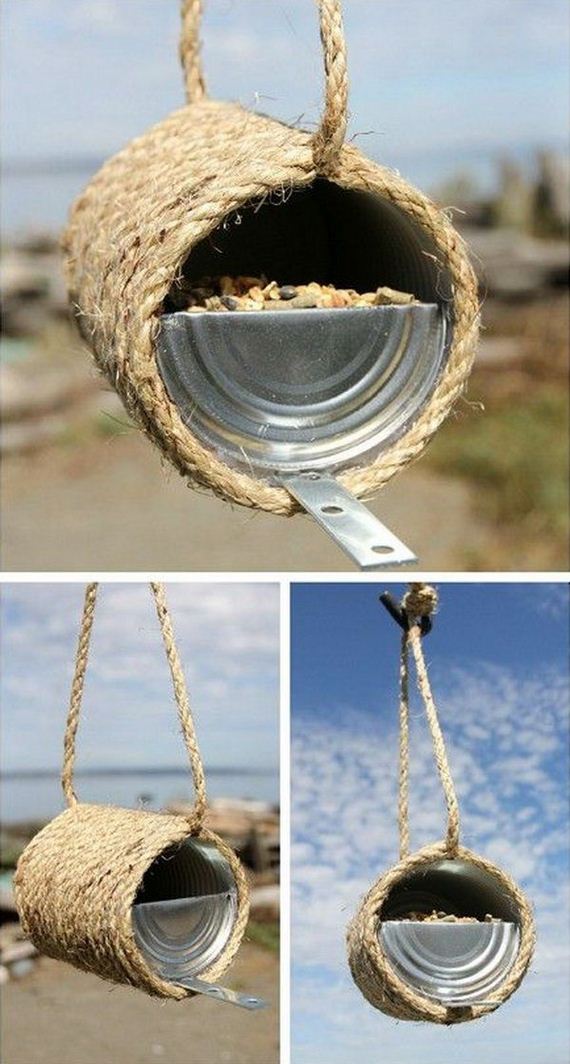 This beautiful bird feeder is made from an old tin can and some sisal rope. Wrap the rope around a clean can and bend the lid in half so that the birds can get the food. Then put something for a ledge for the birds to stand on when eating. This project is easy and quick to make. It only takes you about 20 minutes. Get the tutorial here.
Upcycled Rope-wrapped Wine Bottles as a wedding Decor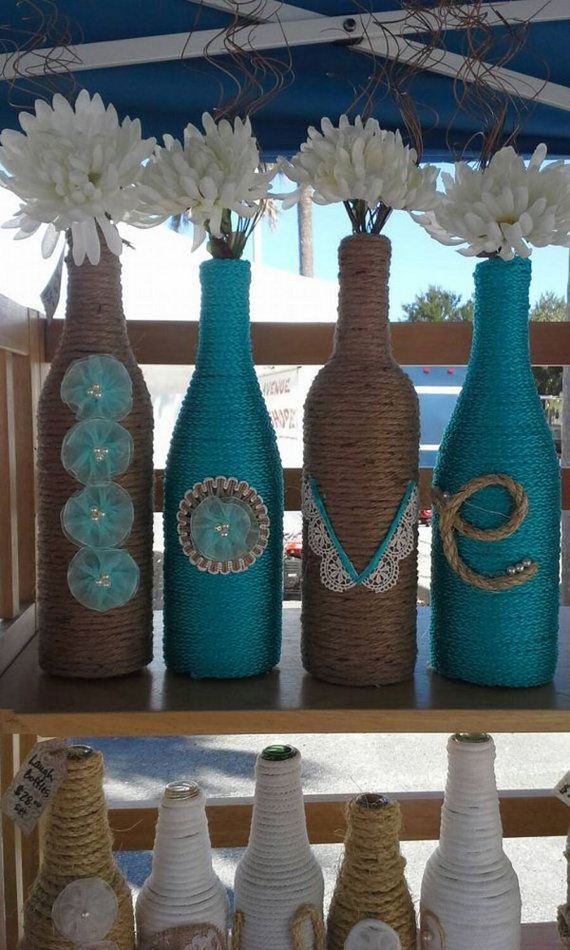 These adorable rope-wrapped wine bottles with the letters to spell LOVE are wonderful for a wedding with flowers in. source
DIY Nautical Rope and Starfish Candle Holder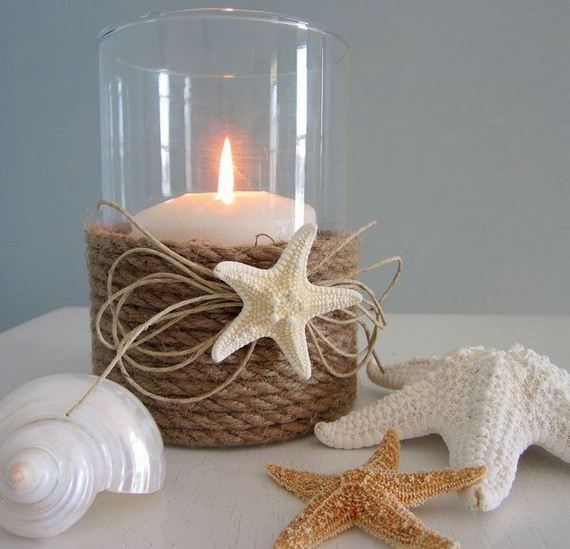 A plain and common mason jar decorated with the nautical rope and starfish turns to be this chic nautical decor candle holder. source
Black and White Rope-wrapped Plant Stand

Start at the lip of the pot using hot glue along the way and finishing it up with a nice little spiral into the center of the bottom. This project is super easy to make and turns out to a perfect decor of your patio. source
DIY Tire Table with Rope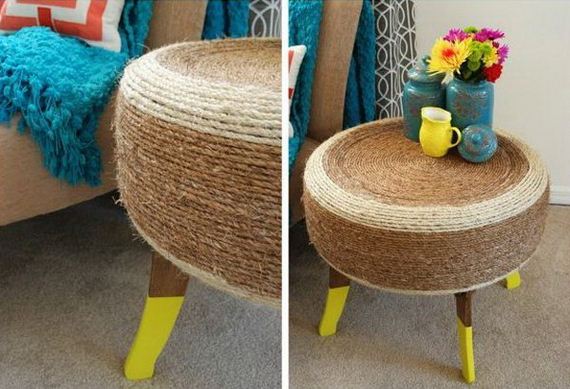 With little imagination, an ugly tire could become such a beautiful table just with some rope wrapped. See how to make this statement home decor piece here.
DIY Decorative Rope Balls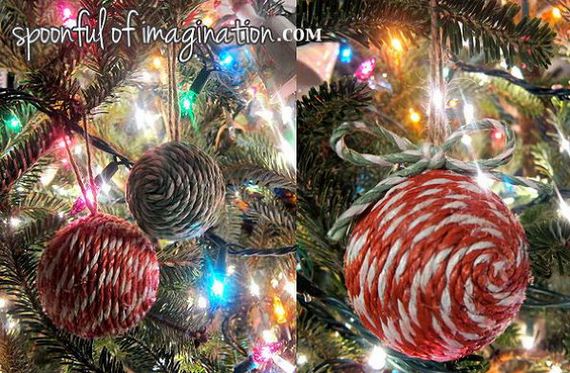 Use the clothes line rope and boot laces to make these gorgeous decorative balls and ornaments. They looks so great on the tree with other lighting. See more here.
Easy Starfish Rope Wreath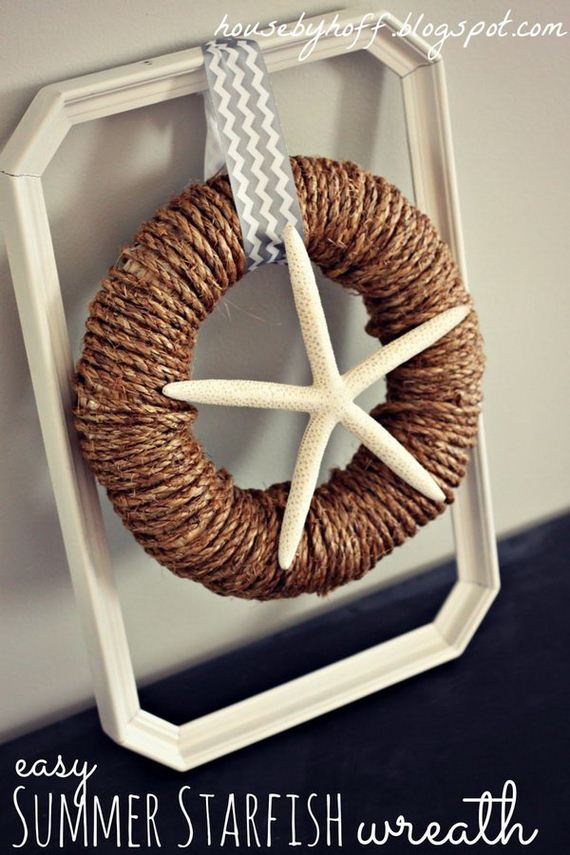 Some rope and a starfish are combined to be this chic and amazing decorative item for your home. Click here for full tutorial.
Rope-twined Tree as a Wall Art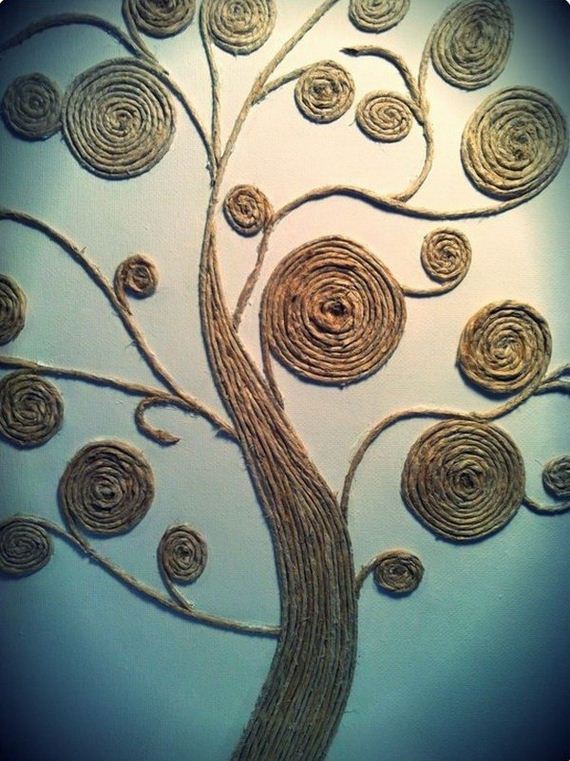 This is another creative idea to use the leftover rope to twine in the shape of the tree.It can be a wonderful wall art for your home decor.source
DIY Coil Rope Bowl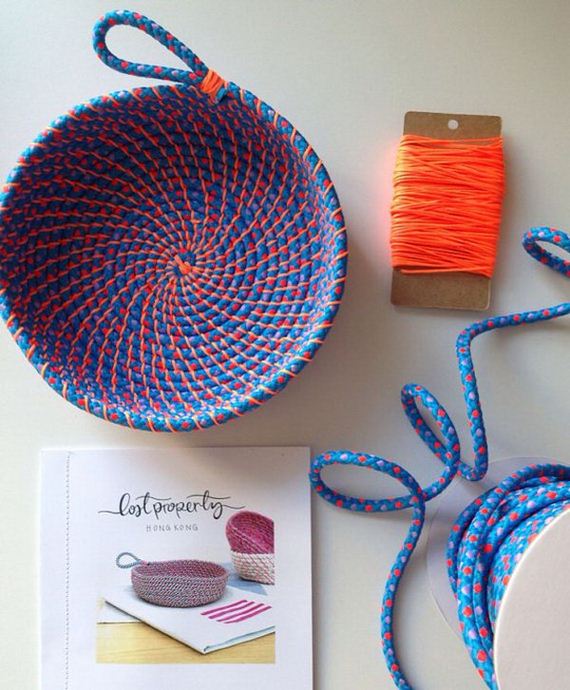 Use your discard rope to create this practical coin bowl. It is perfect for the small items in your bedroom.source
DIY Rope Coaster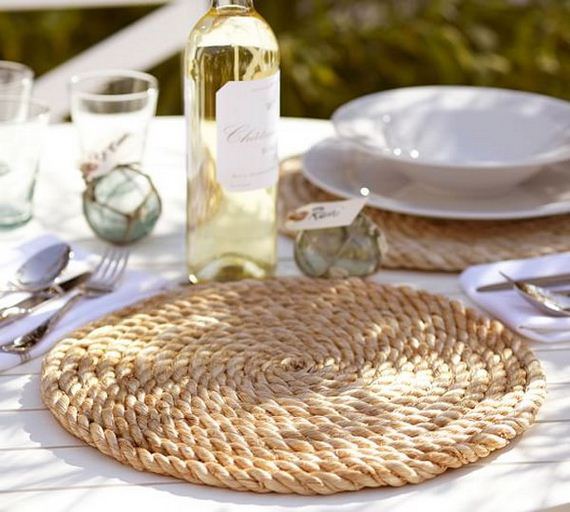 This rope woven coaster is very practical and adds sort of nautical charm to your home. Start to create one for your own.source
DIY Square Vases with Rope Wrap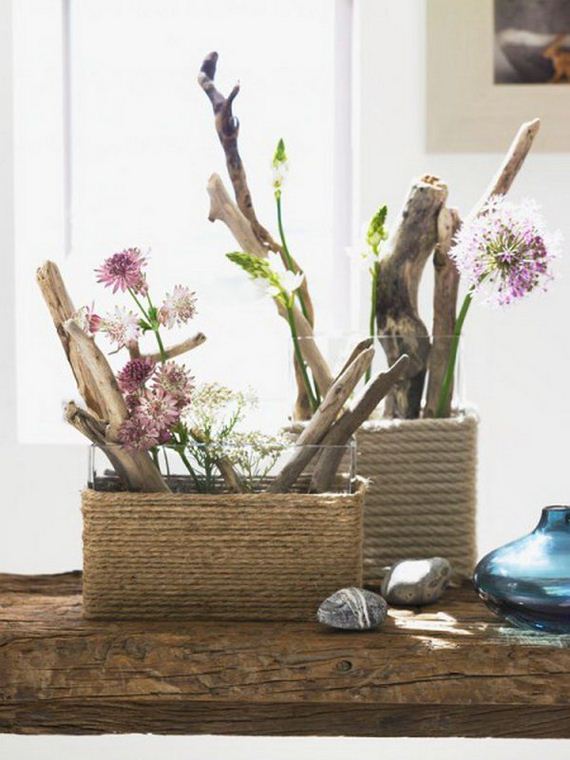 DIY Table Centerpiece with Rope and Mason Jars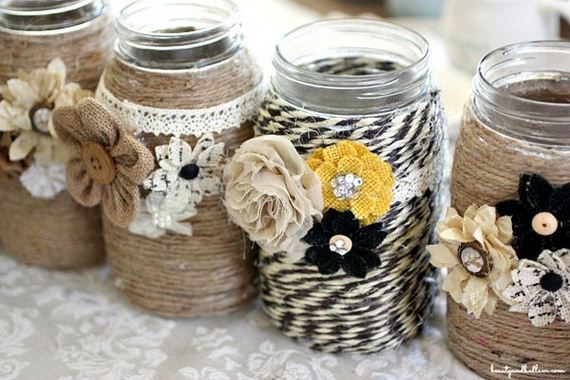 DIY Rope Wrapped Drawer Handles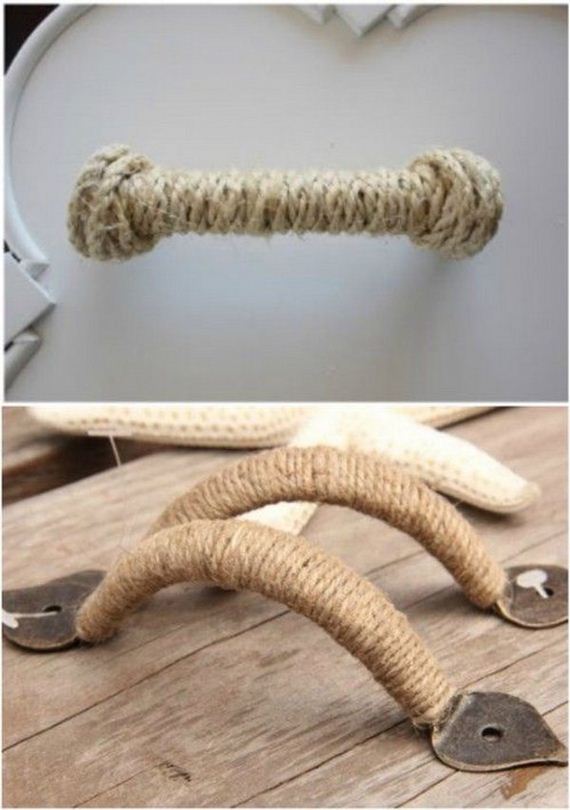 ---
---