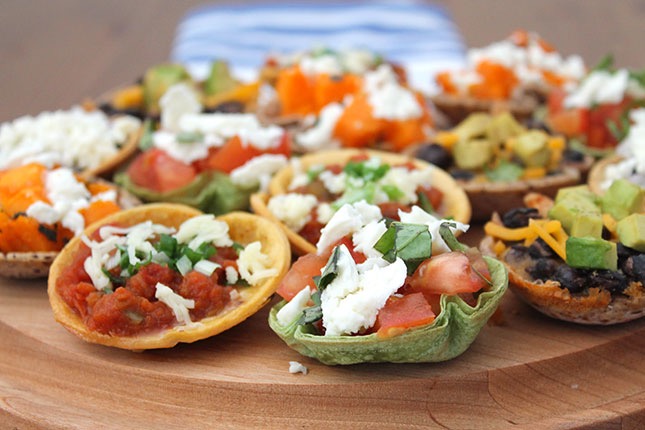 Easy Finger Food Recipes
Easy Finger Food Recipes
---
Bite-sized but packing a punch in the flavor department, these 50 finger food recipes are both easy-t0-make and tasty too! Whether it's a Friday night get-together at the house with friends or maybe you're hosting your sister's bridal shower, these yummy little recipes will help round out the night's menu. Take a peek!
1. Bacon-Wrapped Potatoes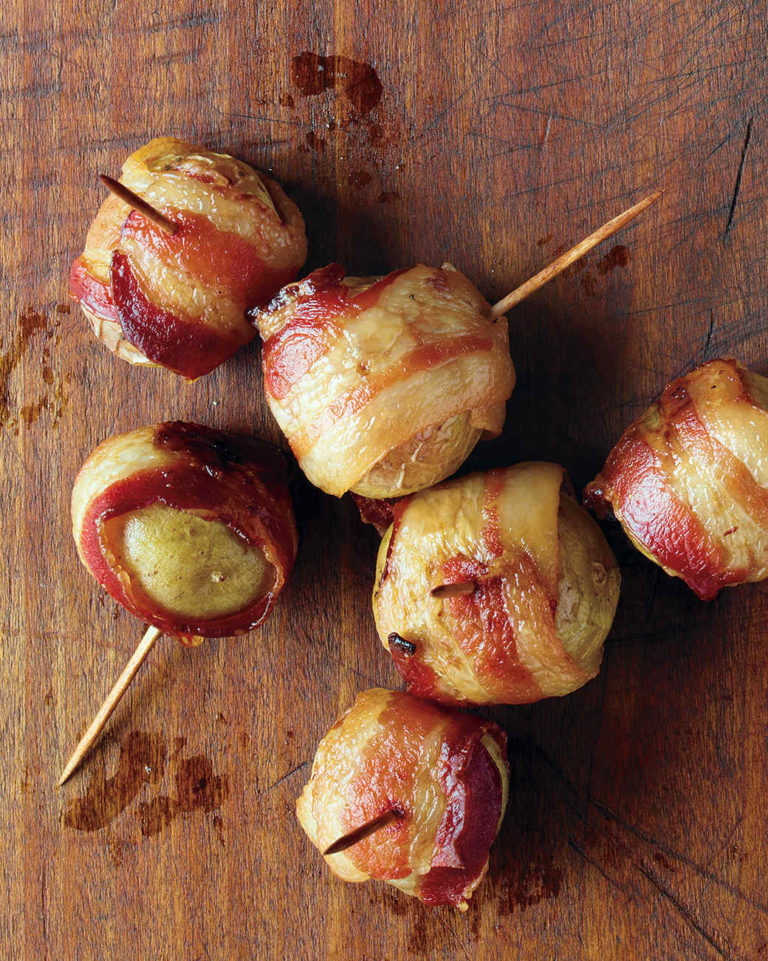 Martha Stewart knows what we all love. And we all love bacon and we all love potatoes. This plate brings them together seamlessly for the perfect bite.
2. Parmesan & Spinach Twists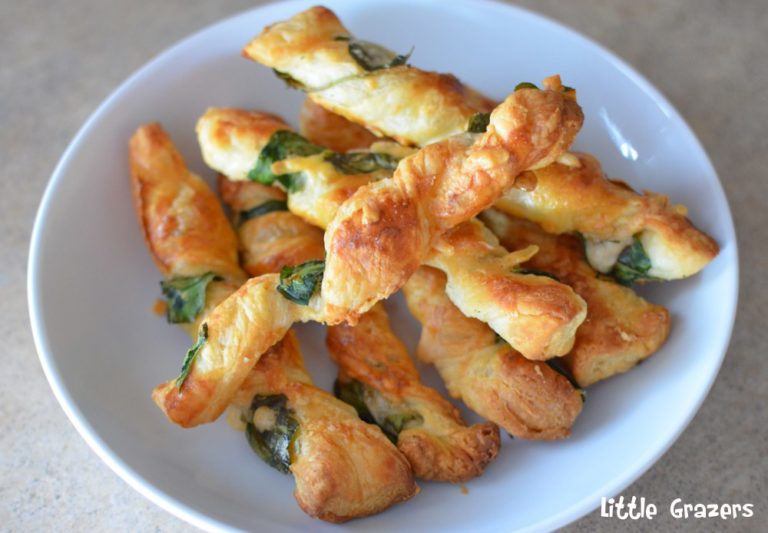 Little Grazers bring up some parmesan and spinach twists that even the kiddos will love. They're great for holiday parties or tea time!
3. BBQ Chicken Skewers with Blue Cheese Crumbles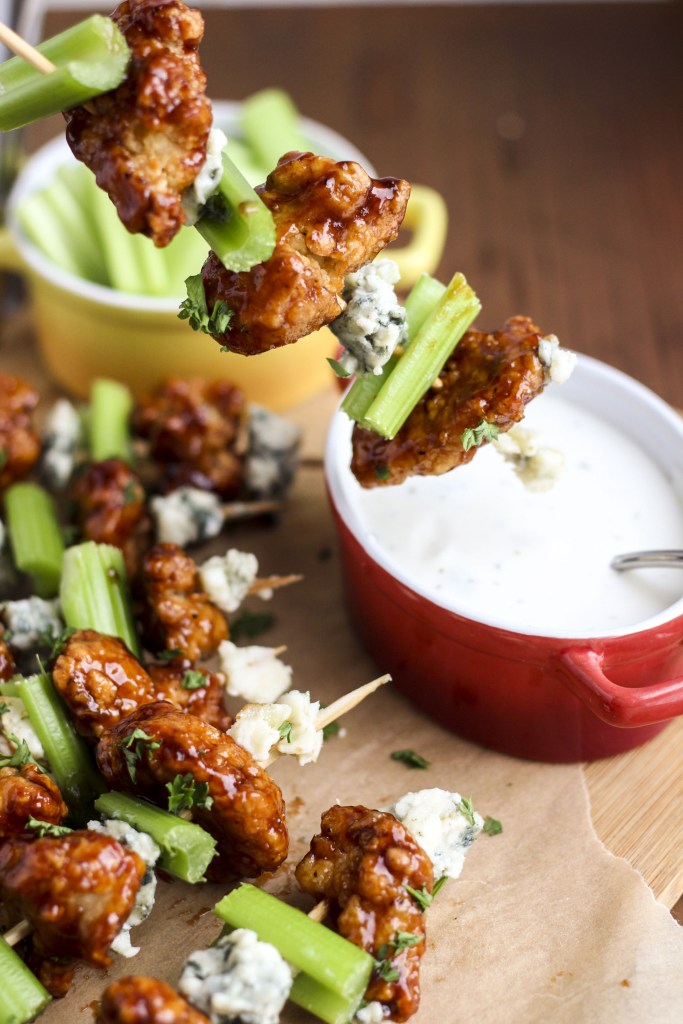 Over at Stacy Homemaker you'll find another bunch of fan favorite flavors stuck on a kebob. Buffalo chicken, bleu cheese, ranch dressing and some celery all play together nicely.
4. Hawaiian Chicken Bites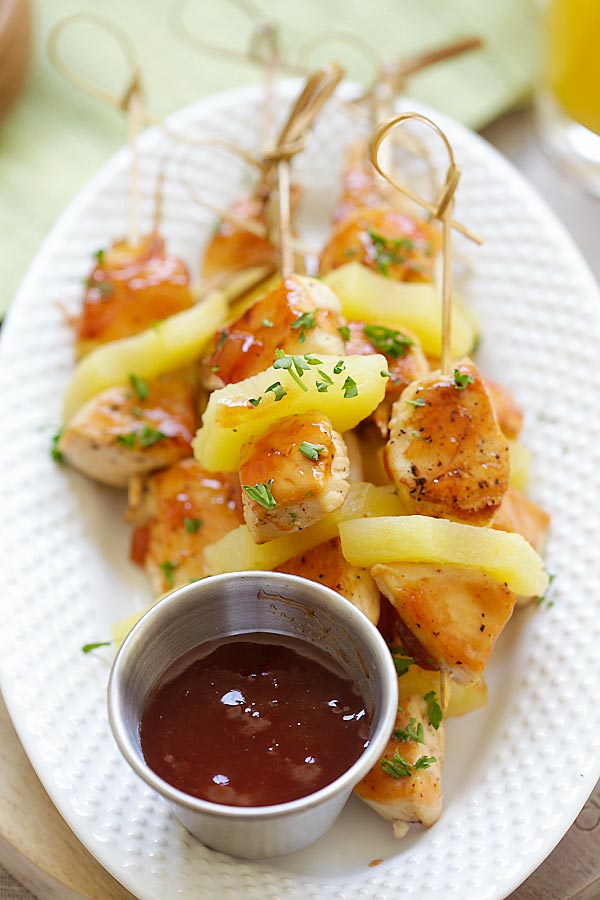 Or you could go with some tropical flavors. Pineapple and chicken will satisfy a lot of different taste buds. (via)
5. Mini Cheeseburgers
Why not learn how to make mini cheeseburgers that every one will love! Pizzazzerie has all the details behind these tiny showstoppers.
6. Saucy Asian Meatballs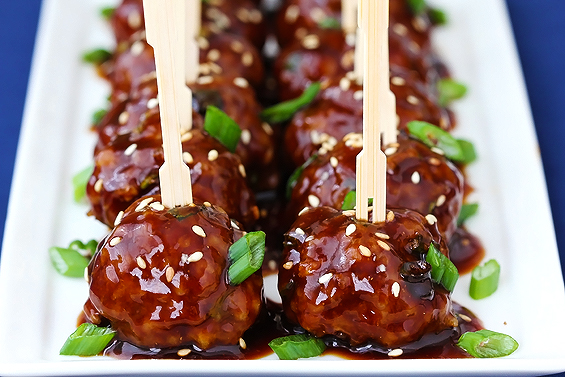 Gimme Some Oven provided us with a recipe for some saucy Asian meatballs. Your guests will be able to grab and go with ease.
7. Mini Pancakes with Various Toppings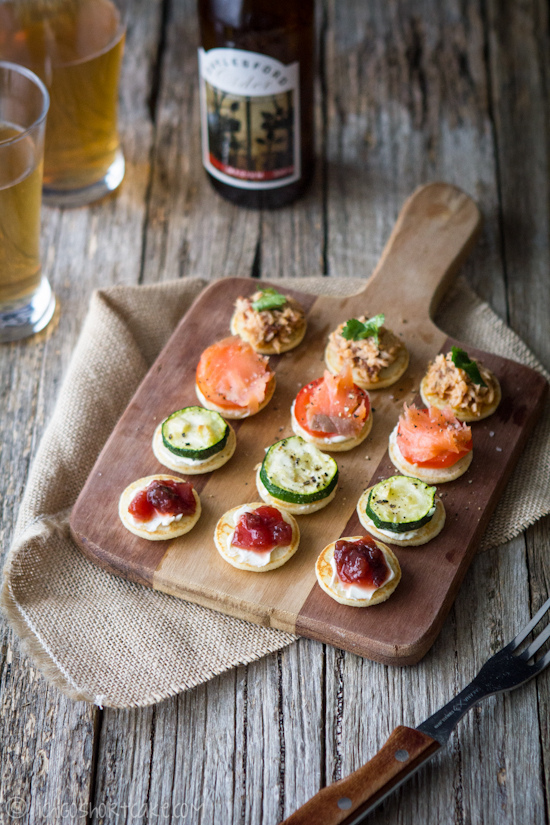 Why not have some fun and serve up finger-size pancakes with lots of fun toppings? Sweet or savory, there are endless possibilities here. (via)
8. Panko Crusted Shrimp with Chive Aioli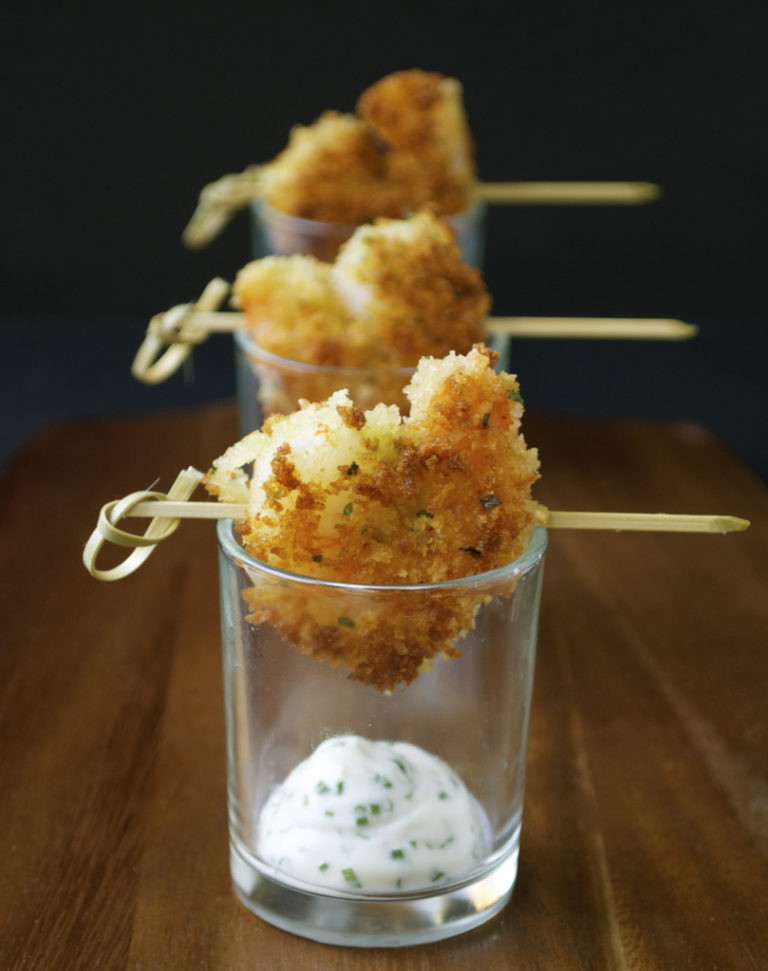 For those that love shrimp, Mama's Gotta Bake has all you need to round out your evening. These panko-crusted shrimp with chive aioli are quite tasty.
9. Endive Spears with Smoked Salmon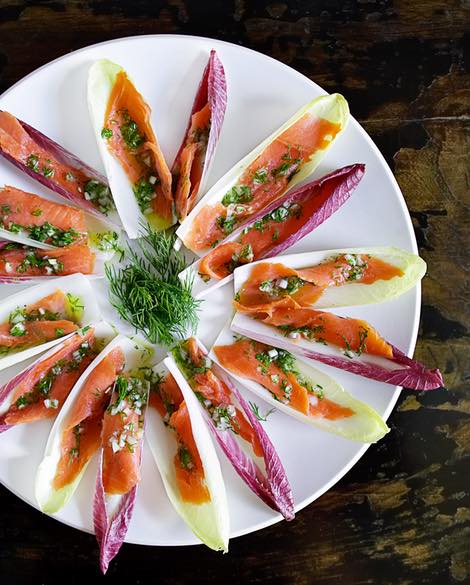 The Yellow Table took endive spears and filled them up with seaside goodness. This "finger food" as a bit more of an upscale and healthier feel for evening retreats at home.
10. Cheesy Nacho Cups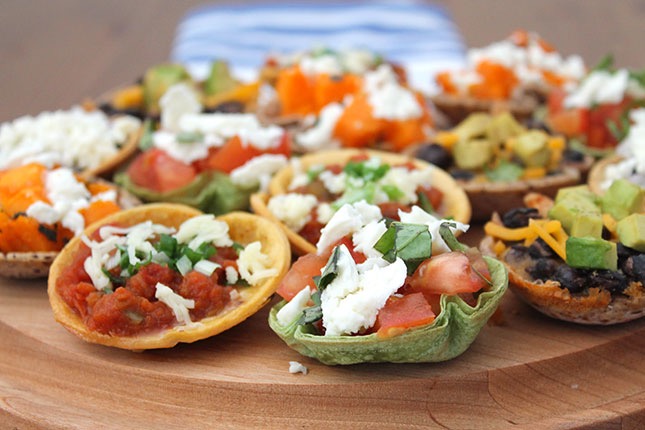 And then if you hop on over to Brit + Co, you'll be able to grab all the details behind these adorable and delicious nacho cups! They're perfect for movie nights, birthdays or sleepovers with the kiddos' best buds.
11. Baked Tortilla Hummus Cups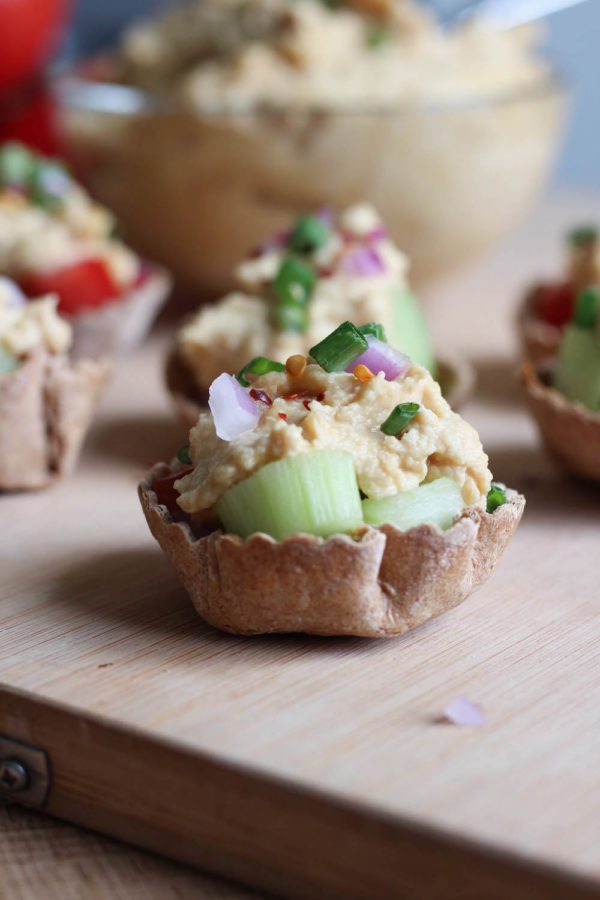 If you're looking for a vegetarian option, look no further! The Conscientious Eater shows us how to cup our hummus in a bite-sized and stylish way.
12. Cheeseburger Caramelized Onion Purses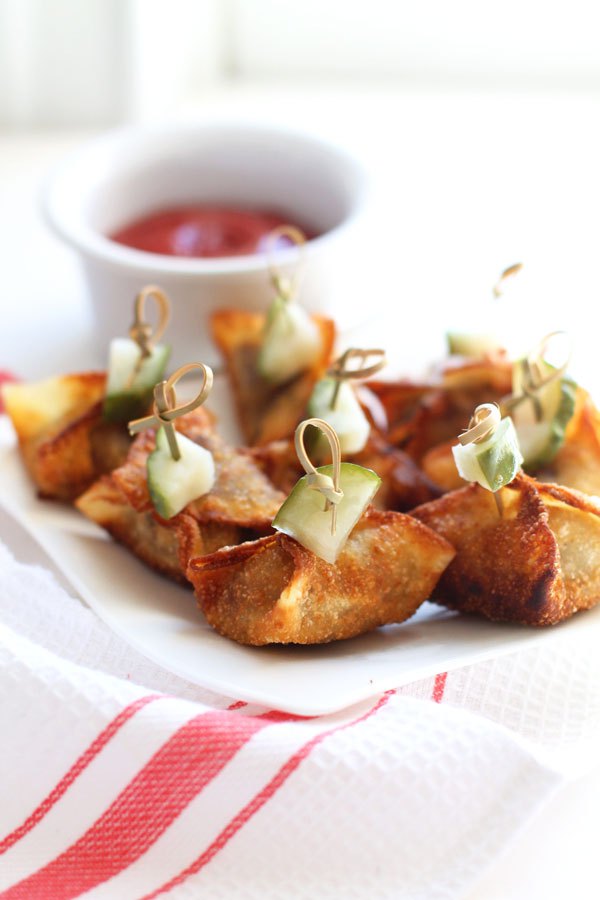 Cheeseburgers will always be a fan favorite, but Fork Knife & Love shows us how to take all the flavors we love from the classic dish and turn it into the perfect appetizer. Take a peek now!
13. Roasted Garlic Chipotle Deviled Eggs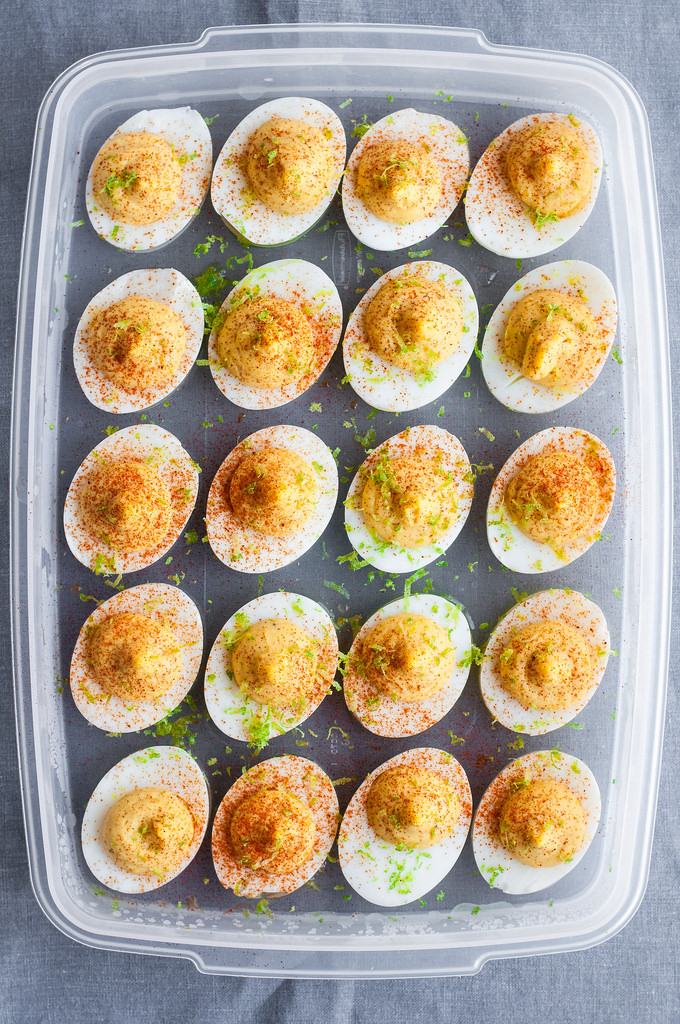 Natural Comfort Kitchen teaches us how to make deviled eggs but with a twist! Dive on in make these for brunch this weekend.
14. Mac and Cheese Bites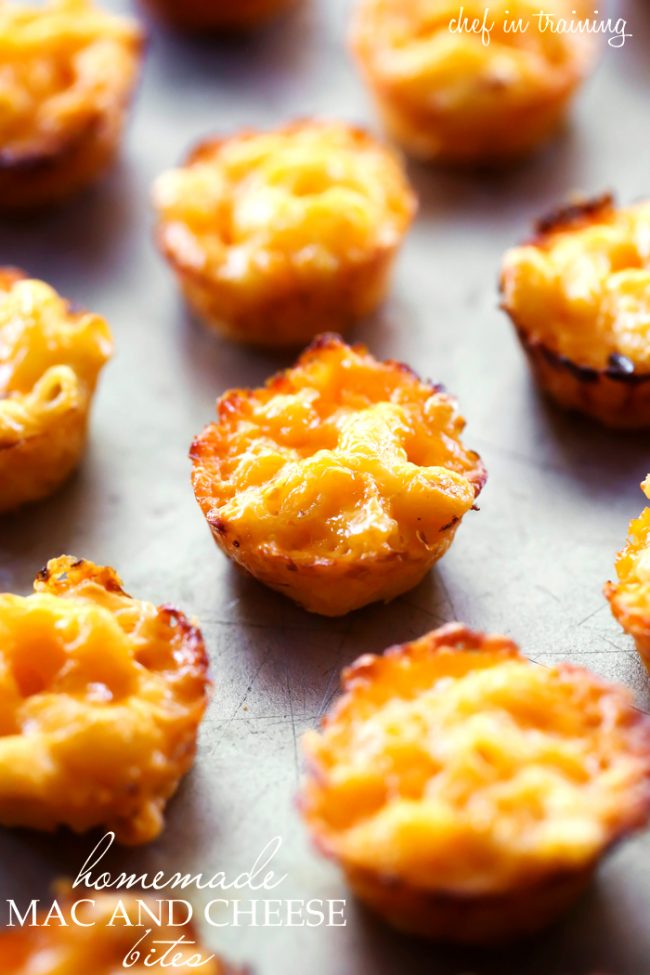 Chef in Training took a comfort food and turned it into a finger food! Check out these mac and cheese bites after the jump.
15. Roasted Rep Pepper & Bacon Goat Cheese Truffles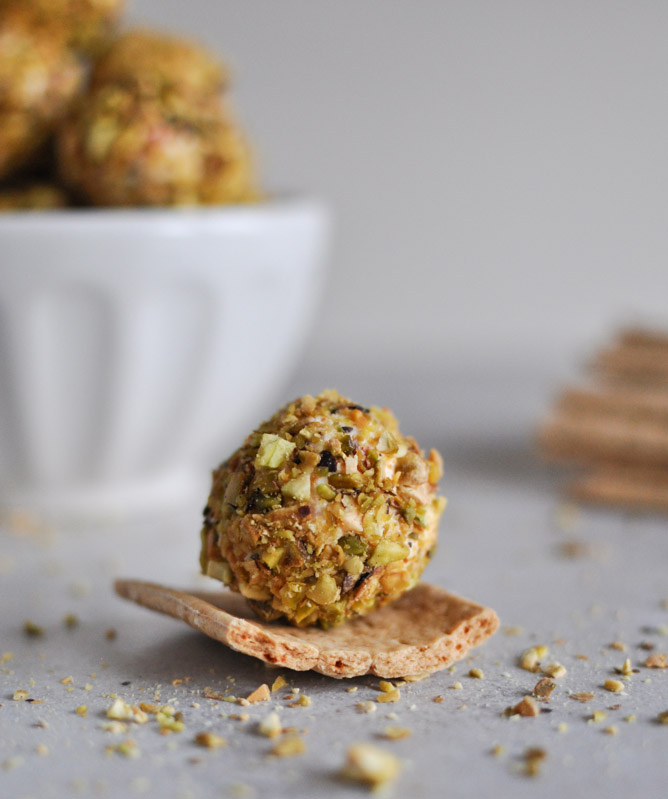 Do cheese truffles sound like heaven or is that just us? How Sweet It Is mixed up some bacon, red pepper and goat cheese for these delicious bites.
16. Classic Bruschetta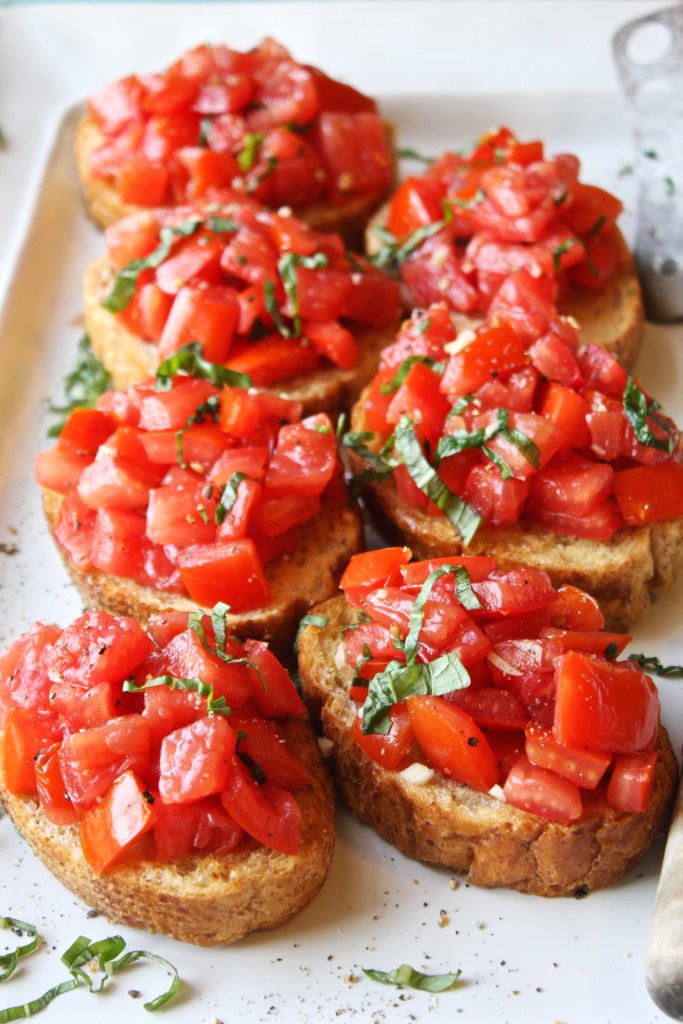 Notey knows that classic bruschetta will always be a dinner party hit. Serve these up before the main course is served.
17. Fried Dill Pickles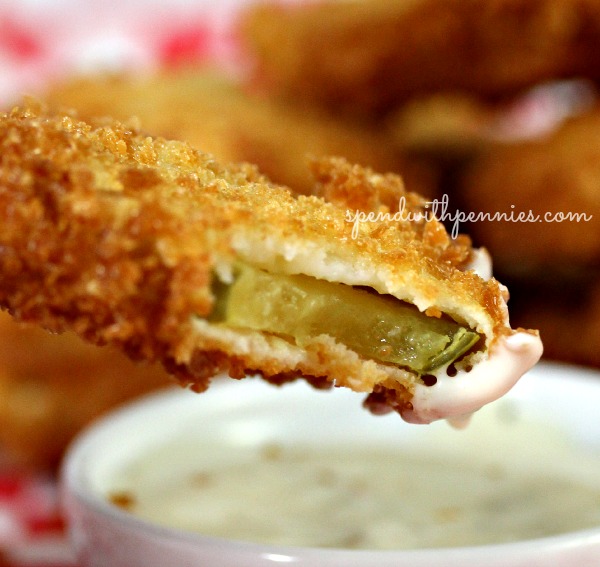 Spend with Pennies fried up some pickles and called it a day! Take the jump and serve these crispy bites up with some Ranch at your next friendly get-together at the house.
18. Roasted Red Pepper Italian Pinwheels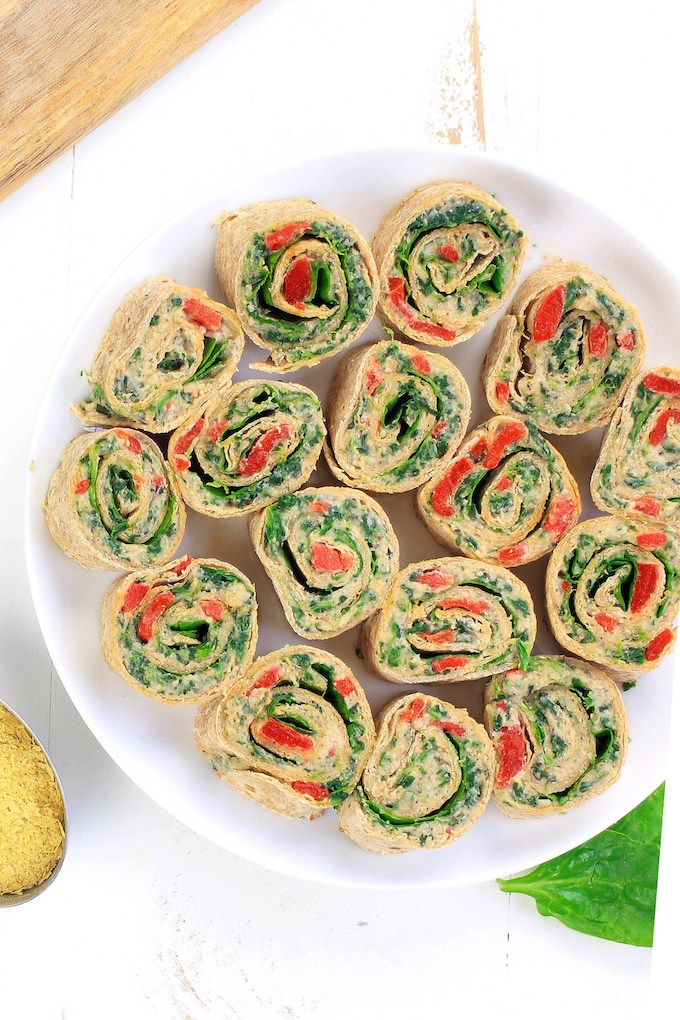 These pinwheels will be a hit too! Whether it's at a neighborhood potluck or a party at the kiddo's school, Simply Sissom serves up the details.
19. Crab, Bacon & Guacamole Crostinis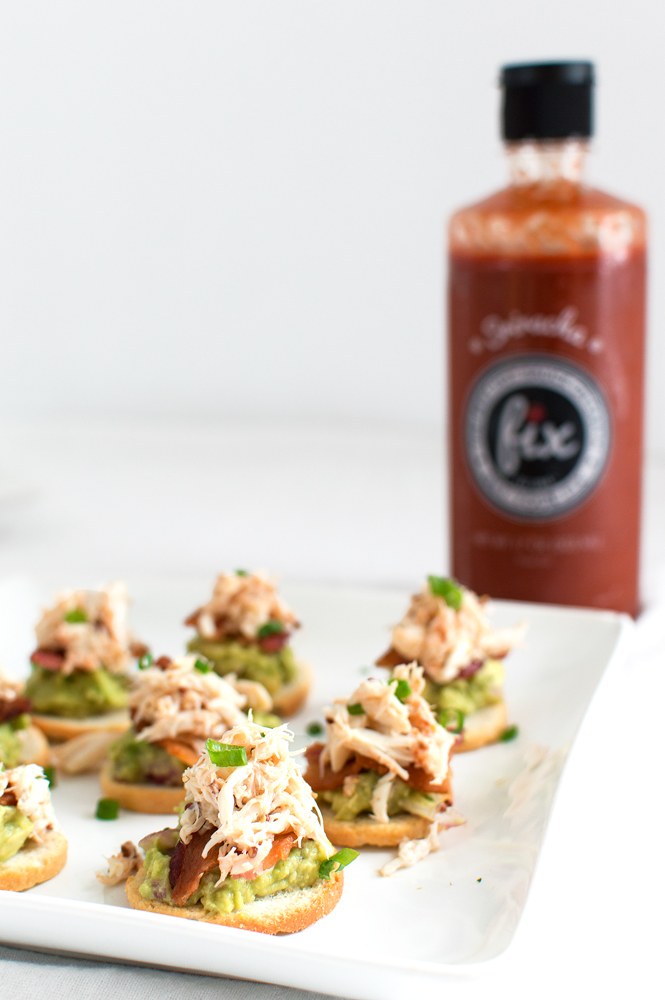 That Square Plate packs a giant punch with their filled-up crostini recipe. Crab meat, guac and bacon all play nicely together.
20. Squash and Ricotta Sandwiches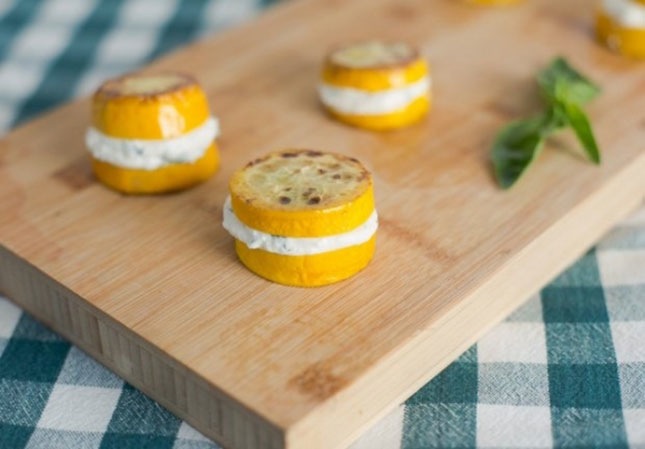 ---
---