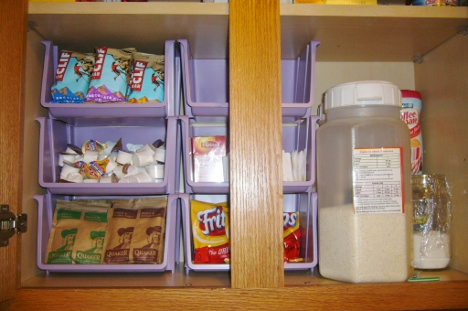 Easy Ways To Get Your Entire Home Organized & Spotless
Easy Ways To Get Your Entire Home Organized & Spotless
---
Get rid of the cords, piles, and digging, today! No more procrastinating, it's time to get started on making your home organized and spotless.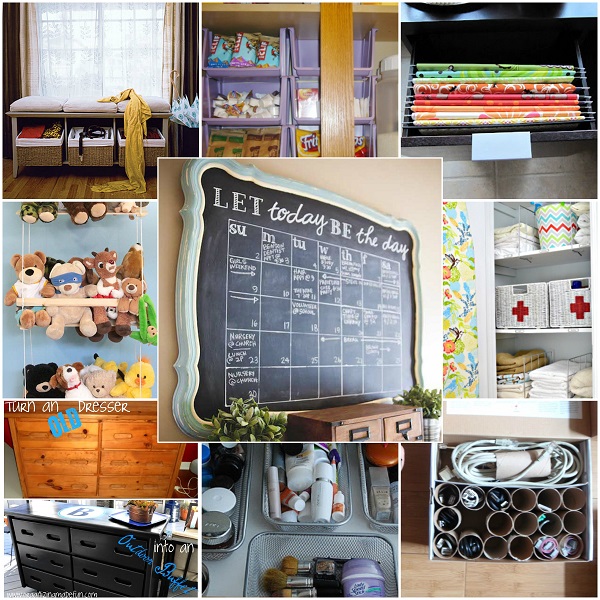 The problem with clutter is no matter how much you clean, clutter makes it look messy! Hand scrub the floor all you want, you need to keep things out of sight, or throw them out.
Check out our list of easy and quick ways to get rid of the piles of mess, and make it look clean and organized!
Bag Closure Power Cords – Don't unplug the clock again! If you end up restarting your clock all the time because your pulling the wrong cord, this is the tutorial for you.
TP Roll Organizer – Do you have cords all over the place? This is a great way to use old toilet paper rolls, as well as keep all of your cords in one convenient spot.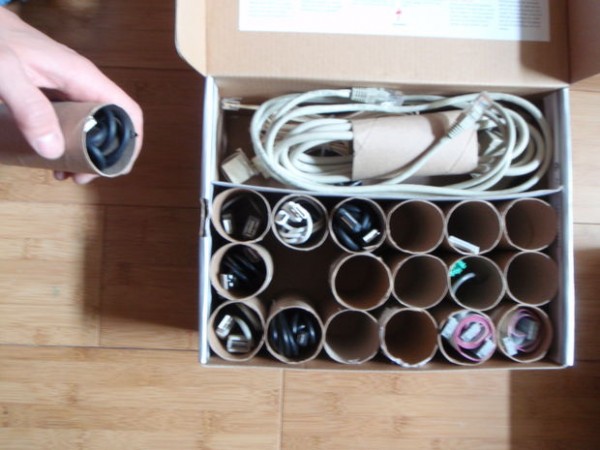 Home Binder – Keep all of the important things in one spot, and stay organized! No more clutter or confusion– write it down.
Utility Closet – Our favorite closet to clutter: utilities. If you've got stuff packed and all over the place in your utility closet, it's time to fix it up.
Linen Closet – Next to the utility closet mess, is the linen closet! It can be incredibly difficult to keep everything folded up nicely. Start by getting rid of some linens you don't use!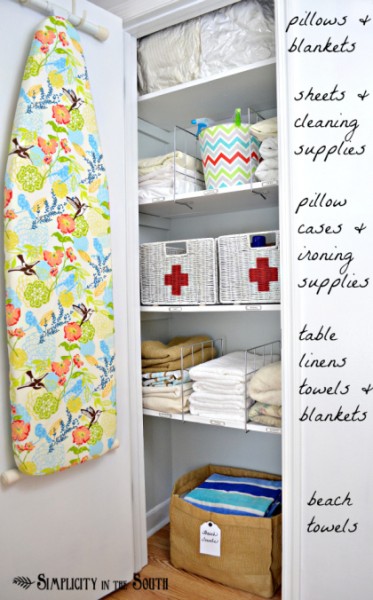 DIY Shoe Bin – Kids kicking their shoes off at the door? Is the dog pulling them off the rack? A shoe box is your new best friend!
Feminine Products – Hide your girly necessities in old wipes containers to hide them from plain sight, and keep them organized!
Bathroom Drawer – The bathroom drawer can get pretty cluttered. Never dig for things again with this great tutorial.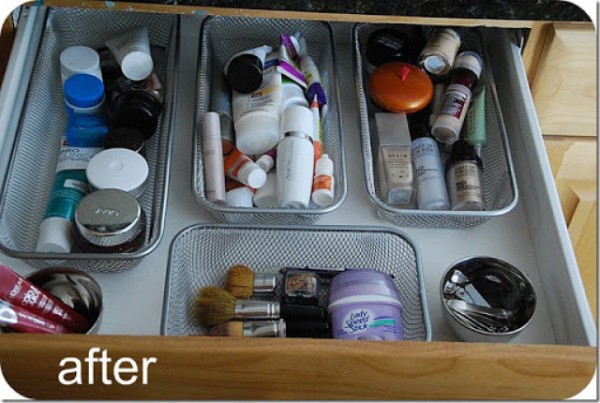 Organizing Papers In The Office – If your office is over flowing with papers, it's time to shred, keep, or file. This great article helps you decide what stays and what goes.
Desk Drawer – Pens and tape are overflowing! If you need to crush down things to close your drawer, it's time to get organized.
Chalkboard Calendar – Maybe you have a calendar on the fridge right now. It's small, and made of paper, and somehow, no one even glances at it. Keep everyone informed with a large chalkboard calendar, and no one will forget anything!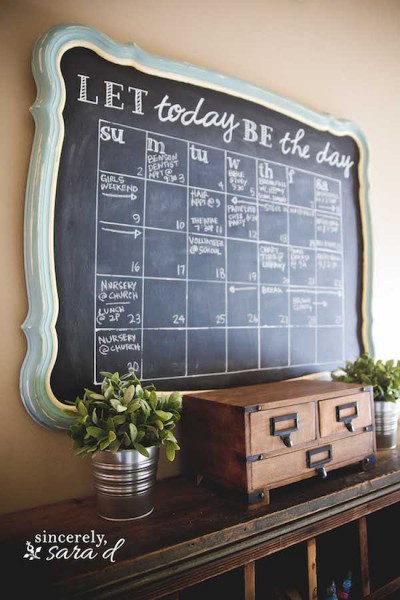 Car Organizer – On the go with the little ones? Keep their snacks, toys, and books handy with this great tutorial.
Magnetic Strip – Metal toys all over the floor? Cars, boats, and jewelry? Get a magnetic strip, and stick them right to the wall!
Stuffed Animal Swing – This is super cute, and organized! Keep the animals off the floor and bed, and in an adorable swing.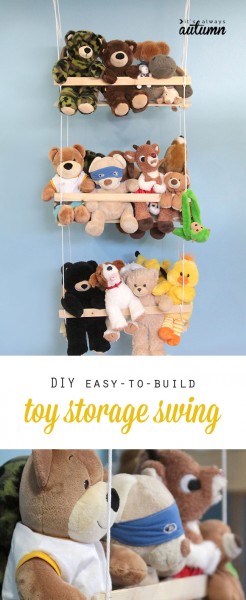 File Your Fabric – Stacks of fabric falling off the shelves? Can't keep them straight? File them!
Apples for Organizing? – As fall approaches, and we begin to collect christmas ornaments for the upcoming season, we might find ourselves trying to toss them in boxes. However, there is a different, safer, approach for your ornaments!
Dresser Buffet – Turn your old dresser into an amazing outdoor buffet! It's great for family parties and get togethers.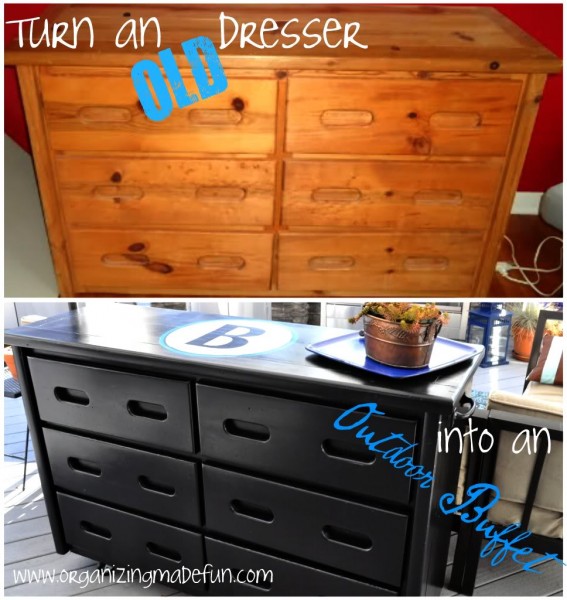 Nail Polish Rack – Never dig for polishes again! Keep them on the wall in sight, and organized.
Put Furniture To Work – If you need extra storage space, turn your seating into drawers. This works great with window seats!
Dollar Store Cabinet Organization – Keep the clutter out of the cabinets, and add organization with bins! Never search endlessly for granola bars again.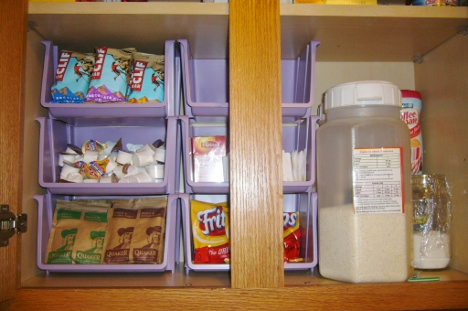 Cooking Magazines – Keep them out of trouble, and standing straight. This great tip makes them easy to find and read!
Kid's Craft Closet – If you thought your craft closet was messy, you clearly haven't see a child's! Keep everything they need in order and in reach!
---
---