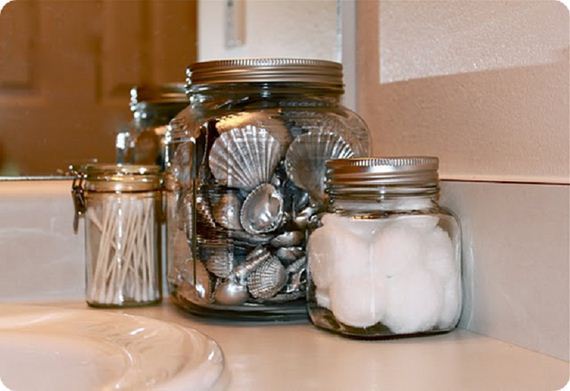 Home Decorations For Summer
Home Decorations For Summer
---
Now, because it's almost summer, we have some great ideas how to decorate your home, balcony or garden with some summery decorations. Shells, colorful pillows, bright shelves, summer wreath on your door and many more.
Shiny Silver Painted Seashells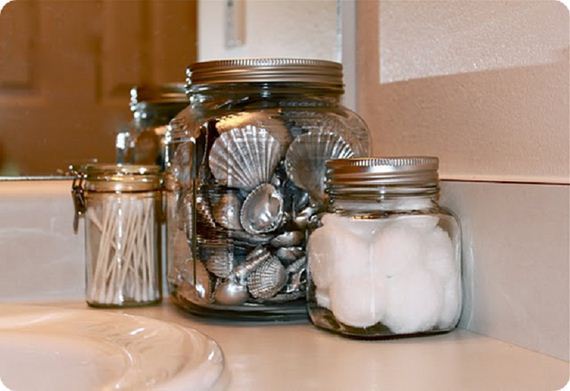 There are various techniques to create the perfect silver seashells. This will save you time and money in experimentation! These shells are highly reflective and super shiny. This is a subtle way to add a bit of bling to your summer décor.
Eco-friendly Bamboo Chairs and Table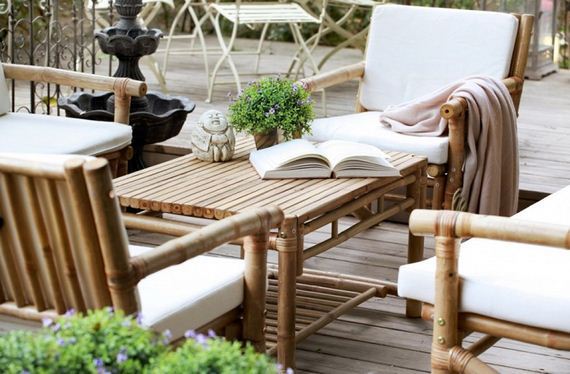 via irisrosin.com
An Enchanted Garden eloquently designed with Eco-friendly Bamboo Chairs and Table, lightly decorated with plants and a Baby Budda. An outdoor fountain brings serenity to any space.
Summer Table Decoration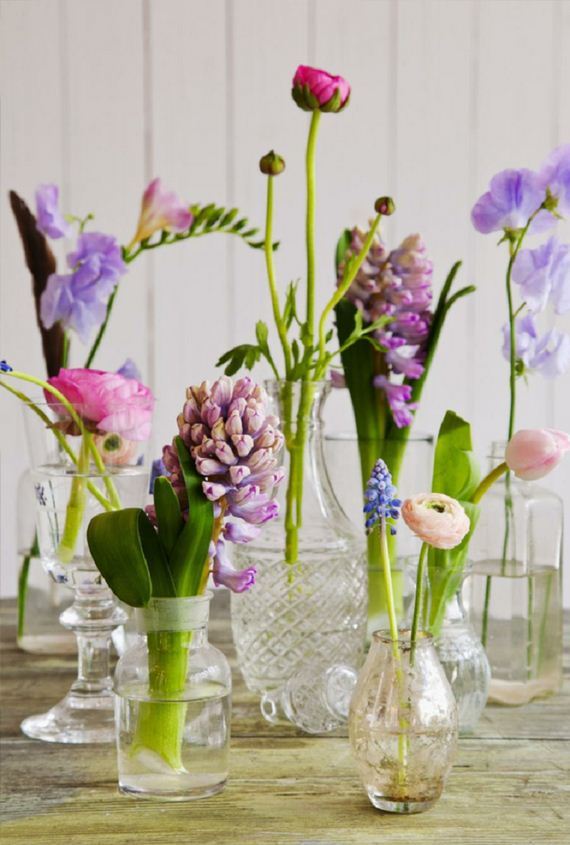 via 79ideas.org
Here we have for you a little inspiration: wonderful spring-summer table decoration. We really like the combination of flowers and feathers and we found it really lovely to decorate a chandelier above the table.
Summer Pillows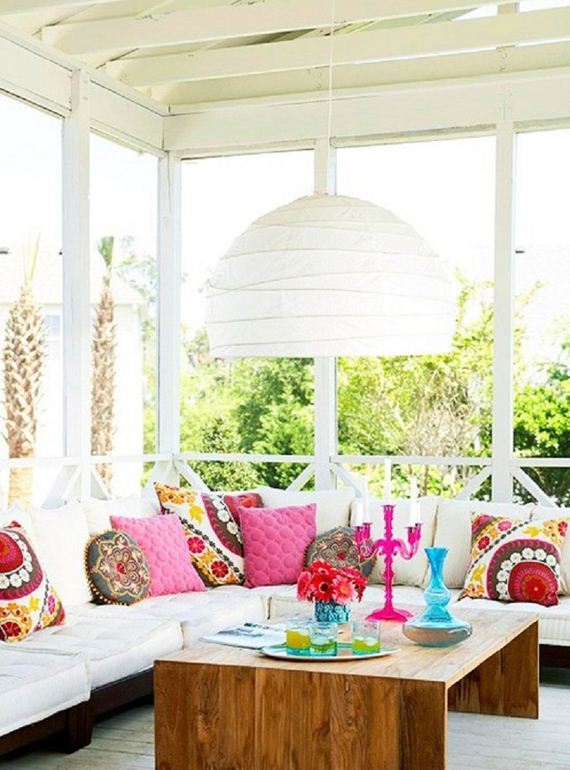 via bhg.com
Nothing says summer like mixing bright colors and patterns to add a punch of pizazz to your outdoor spaces. Layer your pillows on your outdoor furniture and benches to add comfort for enjoying the gardens and views in your own yard.
Summer Wreath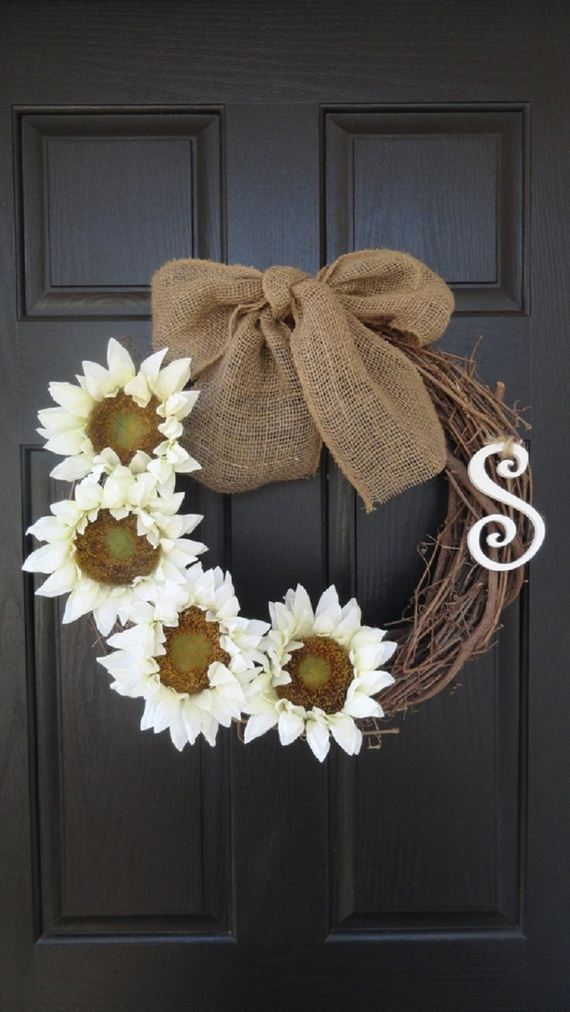 via thecreativemeandmymcg.blogspot.com
Well the summer weather is just around the corner, so we thought we would change it out again. Since we like to re-invent our wreath for every season, we never use hot glue or anything else to affix things to the wreath. It makes taking it apart and making another one so much easier!
Aqua Nautilus and Persimmon Seahorse Kitchen Towels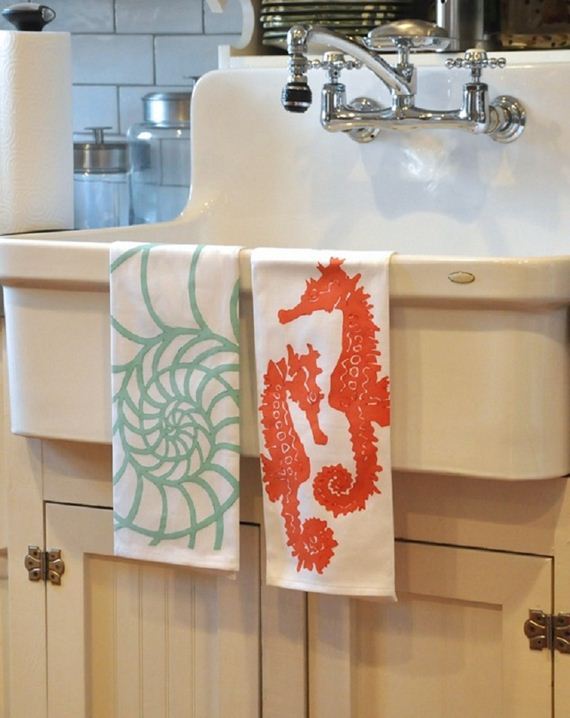 Bring the seaside to your kitchen with these hand block printed Egyptian Cotton kitchen towels. They will bring the summer in your kitchen and your mood will be on higher level too.
Summer Open Shelves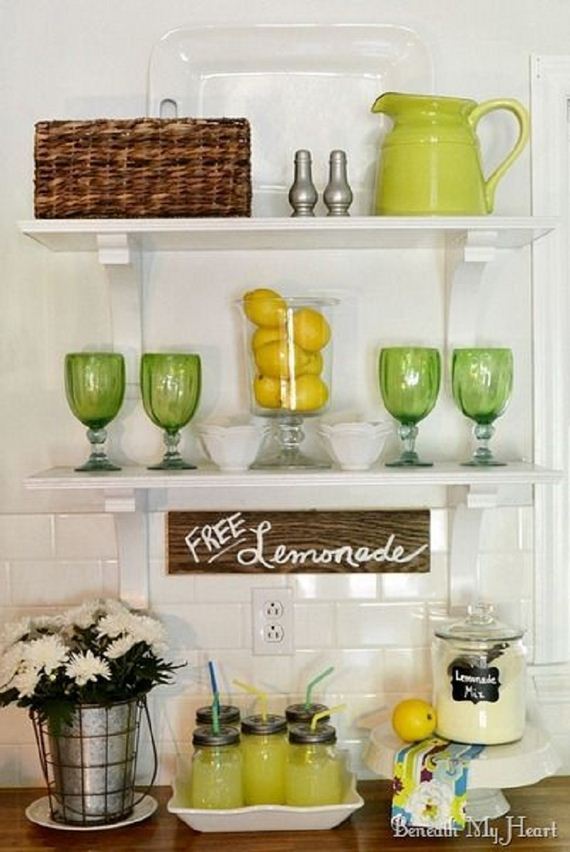 When we think of summertime, we think of lemonade! So we decided to create a lemonade station in the kitchen where we can fix ourselves a refreshing cup of lemonade at anytime. We are absolutely in love with these daisy cut mason jar lids! We would like to find some fancy striped straws for our pictures too.
Shelf and Chalkboard Paint to an Old Window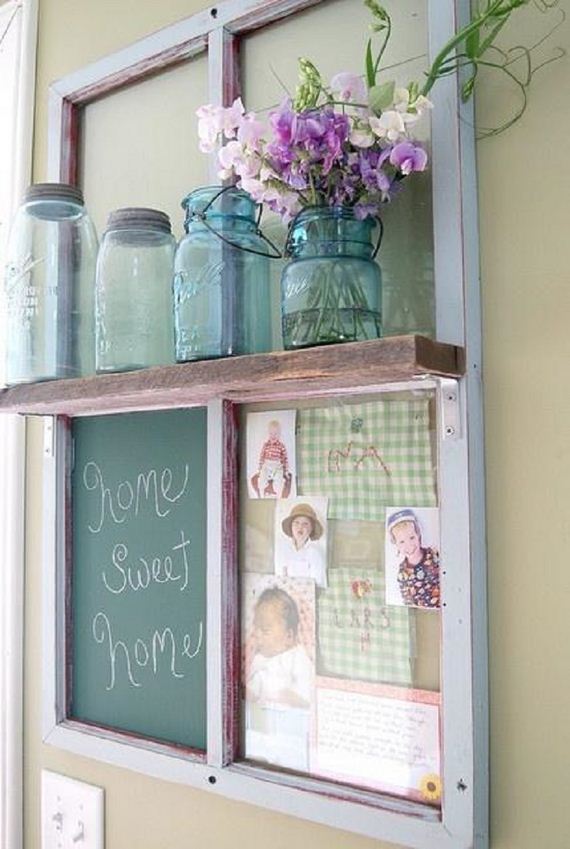 This is another creative and awesome do it yourself idea to refresh your home and give a summery look. Decorate your old window with some bright shelf and chalkboard and put some flowers on it.
Front Door Summer Decor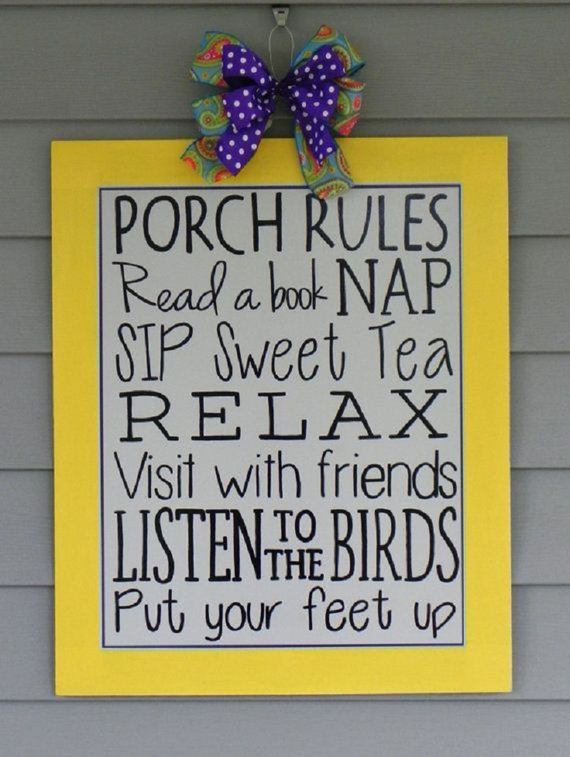 via etsy.com
Choose some interesting and your favorite quotes, right them down on some colorful paper or board, decorate it with flowers or hearts and put it on your front door to make your guests or neighbor's day.
Coastal Rope Mirror Makeover Challenge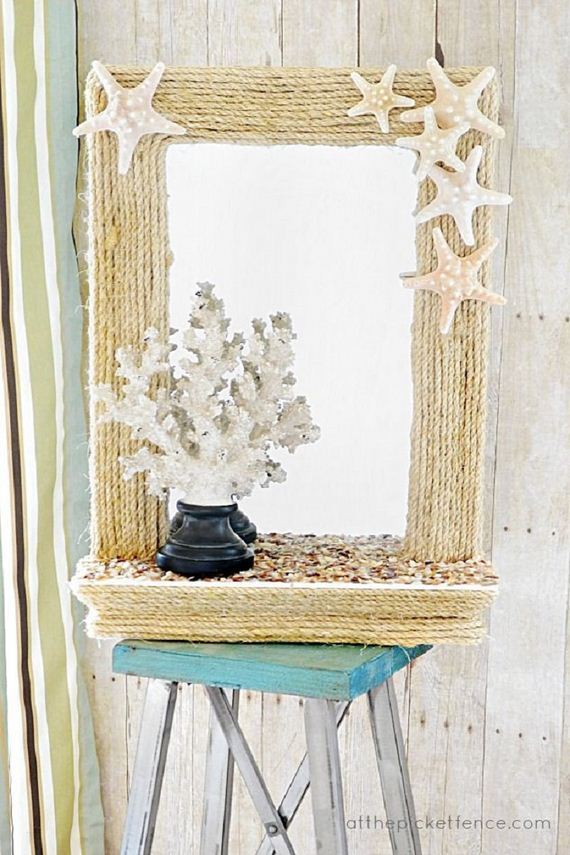 We love a good makeover. This mirror makeover couldn't be easier! The most difficult part is sitting for a few hours gluing rope around and around in circles. The key is to keep your rope tight and even, trimming it off at the end and then looping back around with a new row.
---
---