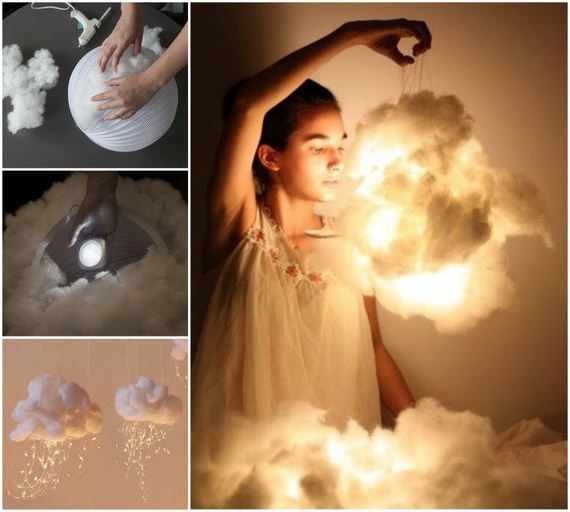 How to Make a Cloud at Home
How to Make a Cloud at Home
---
1.) This Cute Homemade Cloud Made Up Of Ballons. This looks amazing. A great project to do with kids. Just look at these clouds. It gives instant happy feeling.

What you need is:
Balloons (BUY HERE)
Old Newspapers and  tear into thick shreds (3″-6″)
Paste of water, flour and whisk. Make it smooth
Pillow Stuffing (polyester fiber) (BUY HERE)
Check out the full tutorial :
2.) DIY Cloud Backdrop
This could be the prettiest thing you will ever make to surprise your loveones.

What you need is:
Check out the full tutorial :
3.) This DIY Cloud Lights: LED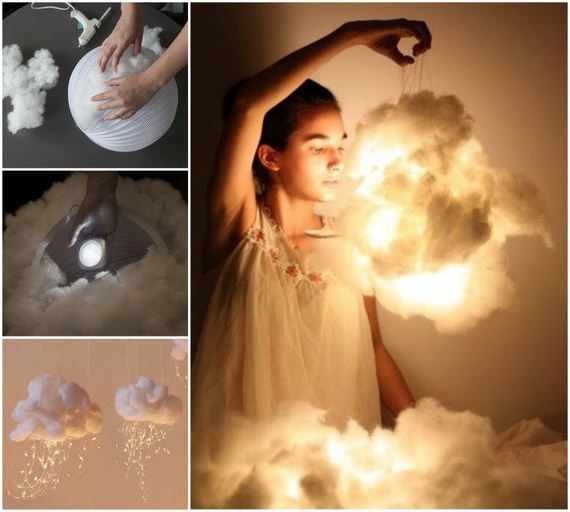 What you need is:
Check out the full tutorial :
---
---