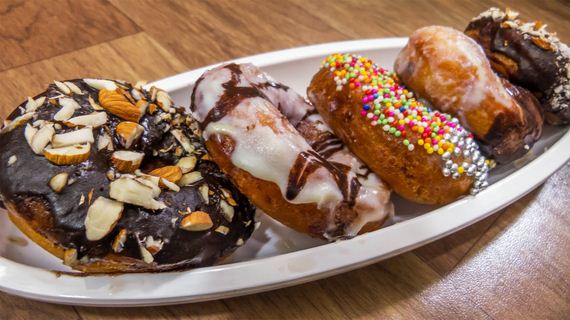 How To Make Donuts Recipes
How To Make Donuts Recipes
---
Give them a try sometime. Doughnuts are fun to make. Check out these delicious recipes!
1. Apple Cider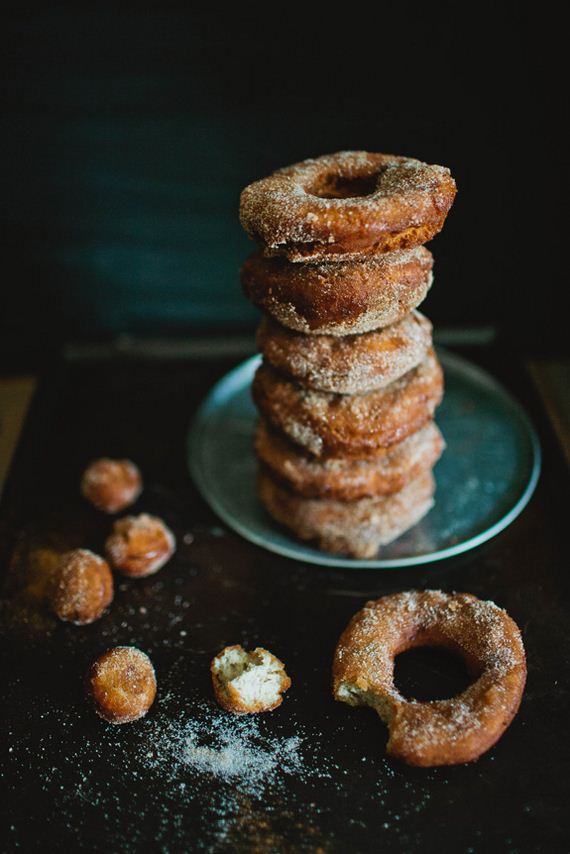 Say Yes will not only teach you how to make donuts but will show you how to make them a new fall favorite for the family with some apple cider flavors.
2. Coffee & Donuts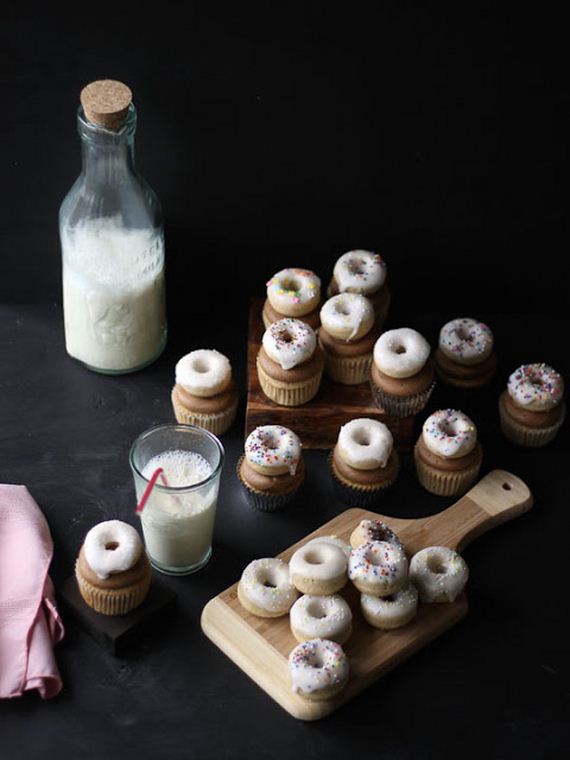 In whole, this is a cupcake recipe, but its garnish is a mini donut that compliments that coffee cupcake perfectly. This is a two in one recipe from Always With Butter that you'll love!
3. Nutella-Filled Donuts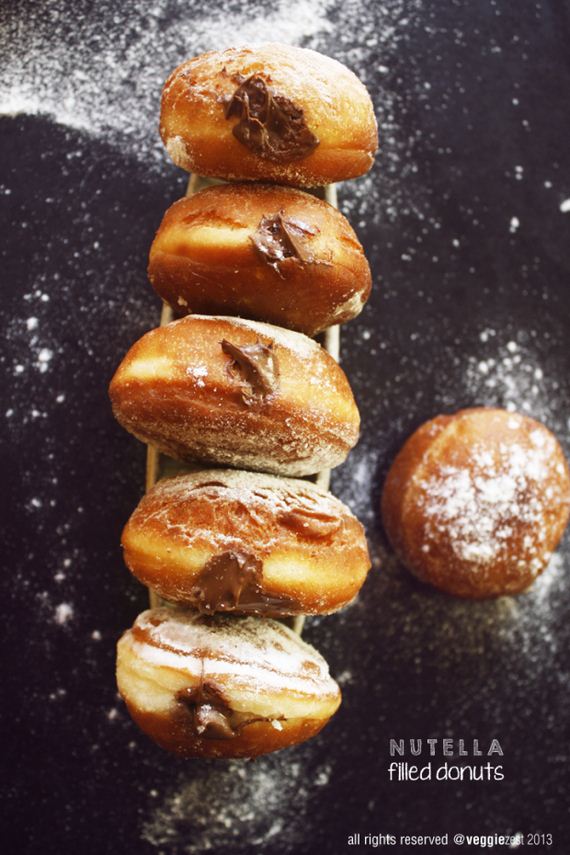 Veggie Fest takes one of our favorite treats and plumps up a donut with them! Hop on over and grab the details for making these Nutella-filled donuts!
4. Baked Double Chocolate Cake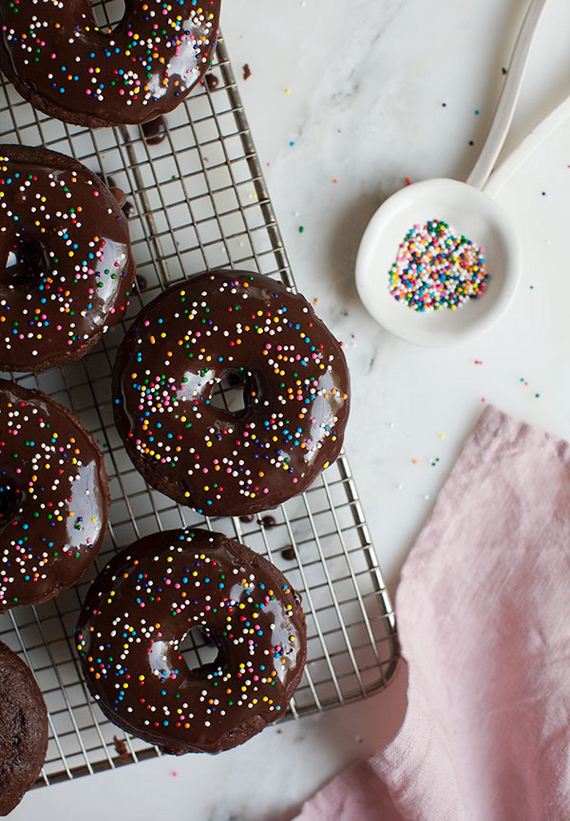 You'll want to run over to The Cozy Kitchen for these double chocolate cake donuts. Garnished with even more chocolate and sprinkles too, they're pretty and sound pretty delicious!
5. Sweet Potato Pecan Pie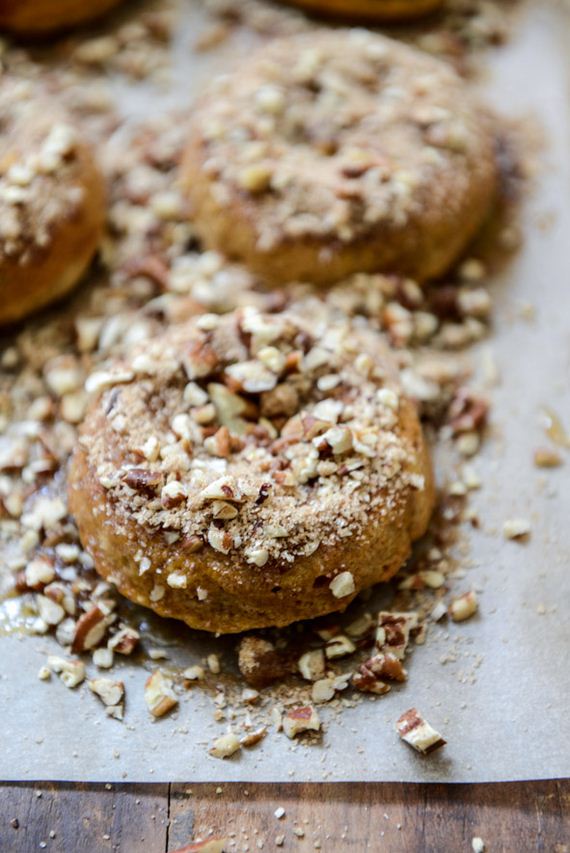 How Sweet It Is made a more unique donut that we're swooning for. This sweet potato pecan pie treat is the perfect dessert donut for the entire family.
6. Funfetti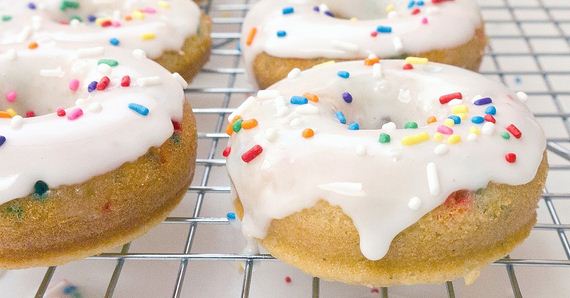 Wake up your loved ones on their birthday with these adorable funfetti donuts from Popsugar! They're full of yummy goodness and festivity too!
7. Carrot Cake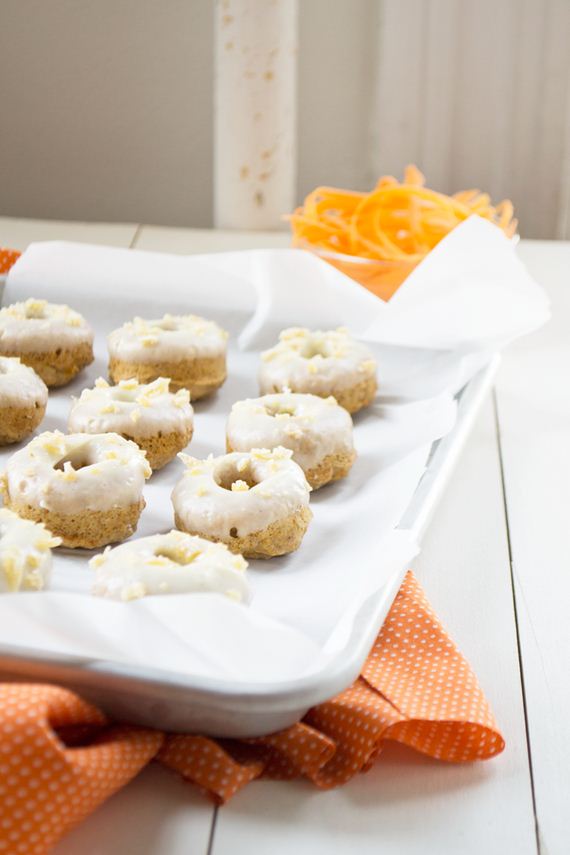 For those that are fan of carrot cake, you'll need to visit Youg Augustinian and snag this recipe for carrot cake donuts – which includes the details for making the ginger cream glaze!
8. Samoa Baked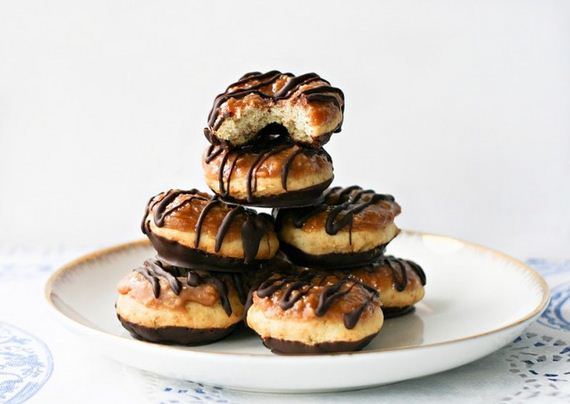 And then for those that are fans of the Girl Scout Samoa cookies, you'll need to visit Top With Cinnamon and bake this recipe right into the memory bank.
9. Vanilla Bean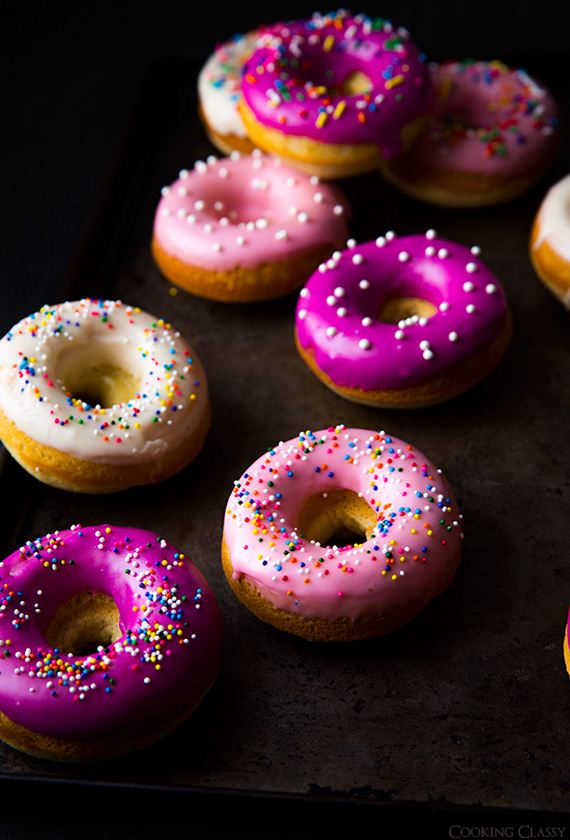 Cooking Classy takes a simple vanilla bean recipe and then tops them with some pretty glaze and sprinkles – making these a great edible gift idea as well!
10. Rose Sugar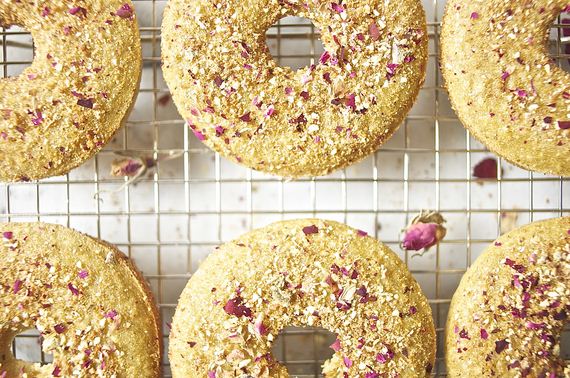 You start with simple donuts and it's the topping of this recipe that makes it extra special. Dolly and Oatmeal has all of the details on how to create these beauties.
11. Nutella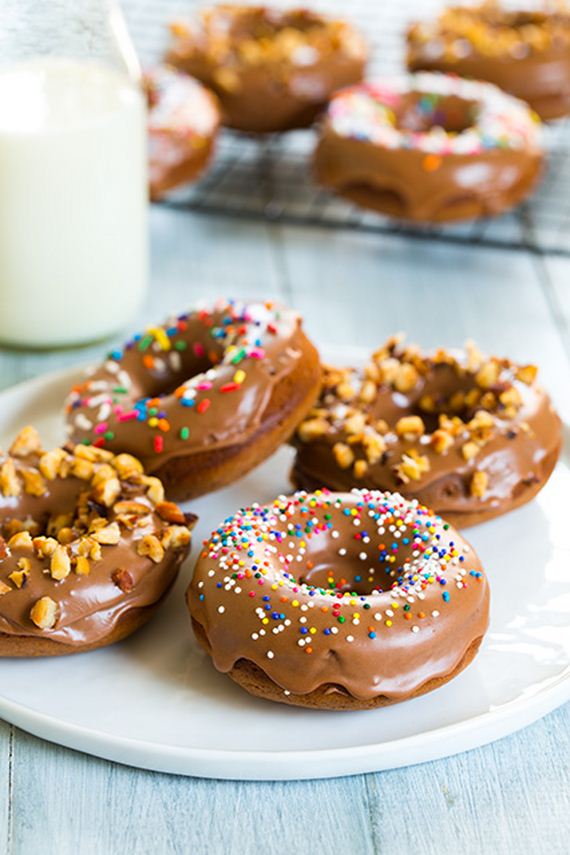 Here we are with Nutella again and this time it's topped with Nutella glaze too! Grab the recipe over at Cooking Classy.
12. Lemon Poppyseed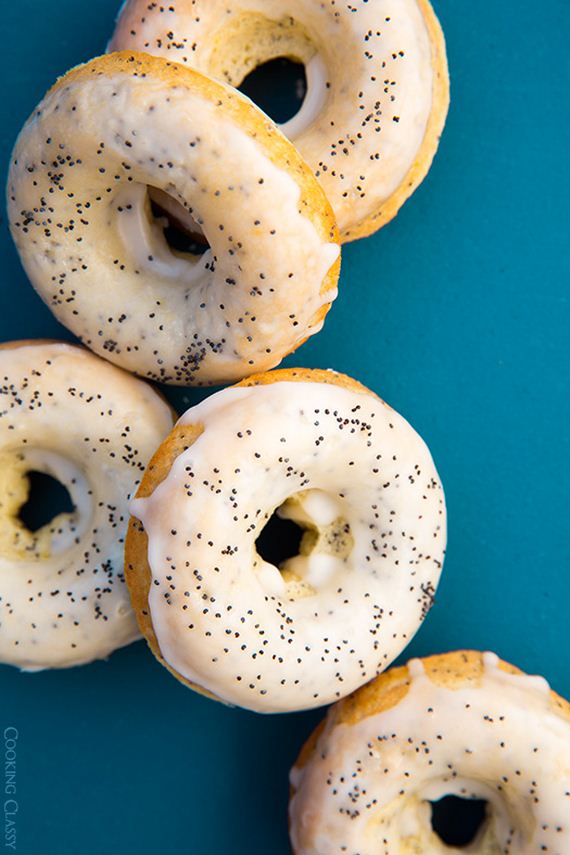 You'll need to stop by Cooking Classy again for this lemon poppyseed recipe. A fan-favorite, this flavor fits well with donuts, especially with a warm tea or coffee accompaniment.
13. Strawberry-Glazed Vanilla Bean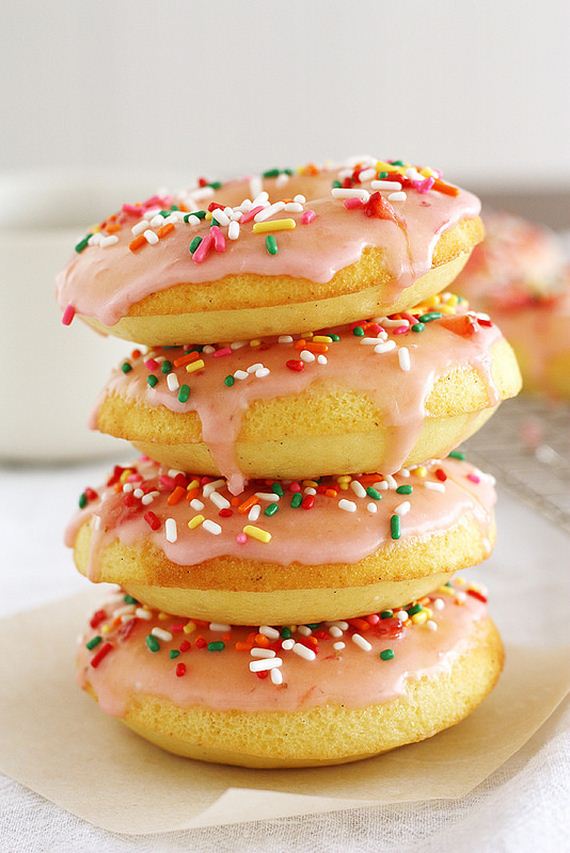 Girl Versus Dough  did a mash up of vanilla bean and strawberry and we're absolutely swooning over it. We love the light and sweet tastes of these bad boys.
14. Red Velvet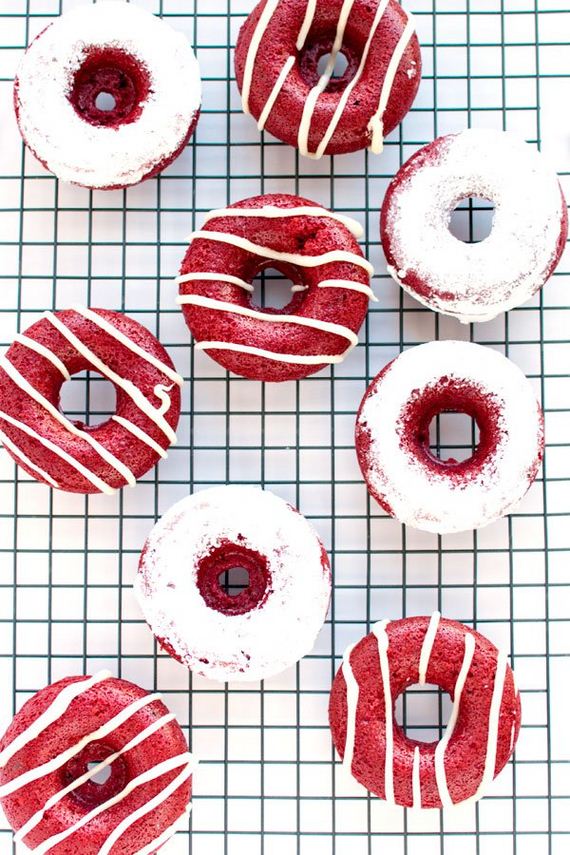 For dessert lovers we've got a special treat on the list. These red velvet donuts can be found over at Homemade Hooplah. Run!
15. Lemon Blueberry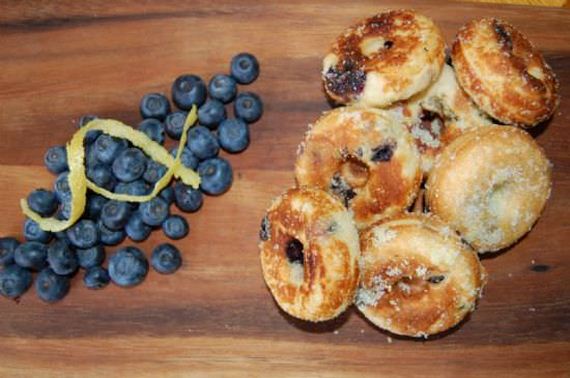 Spark People has a light and fun donut recipe for us. Combining special fruit flavors – lemon and blueberry – this is the perfect summertime baked treat!
16. Oatmeal with Maple Glaze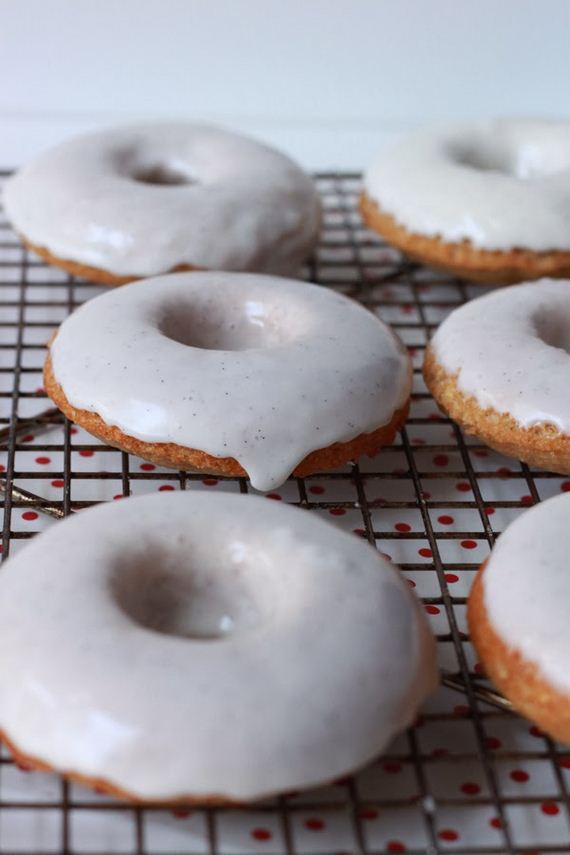 Who does a baked oatmeal donut with maple glaze sound to you? Heavenly, are we right? Find out how you can taste one too over at Stir & Scribble.
17. Ginger-Glazed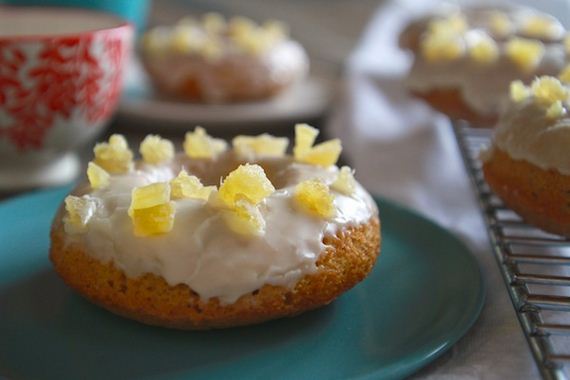 If you want to try a more unique flavor when it comes to donuts then you may want to bite into one of these ginger-glazed treats from Shutter Bean.
18. Baked Strawberry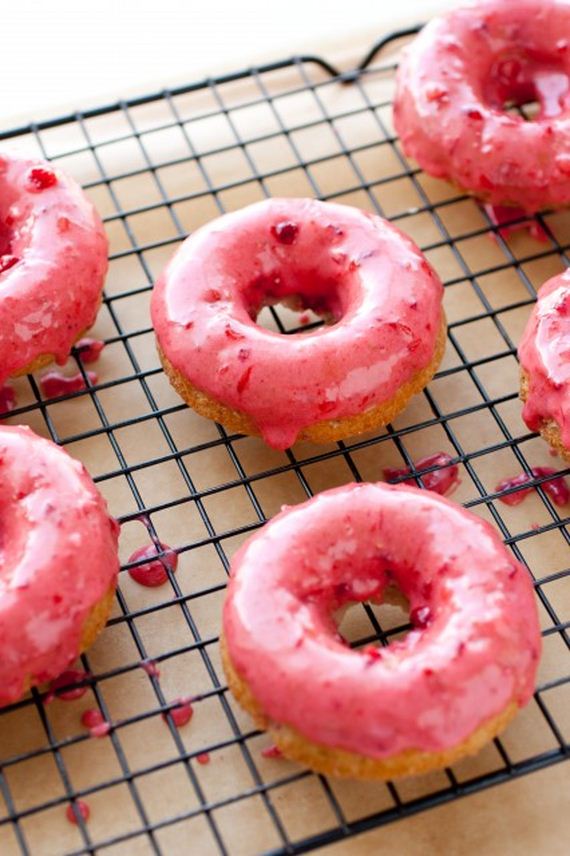 Maybe you're in the mood for some classic, strawberry donuts. If that sounds like you, visit Cooking Classy and snag the recipe for these pretty, pink bites.
19. Pumpkin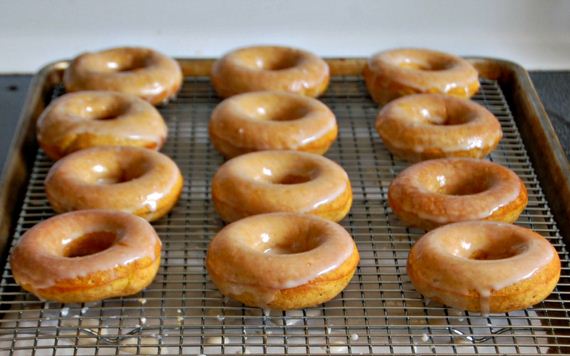 Everyone loves pumpkin! And now you can learn how to take one of the most popular flavors around and infuse it into a donut! Check it out at The Redhead Baker.
20. Vegan Frosted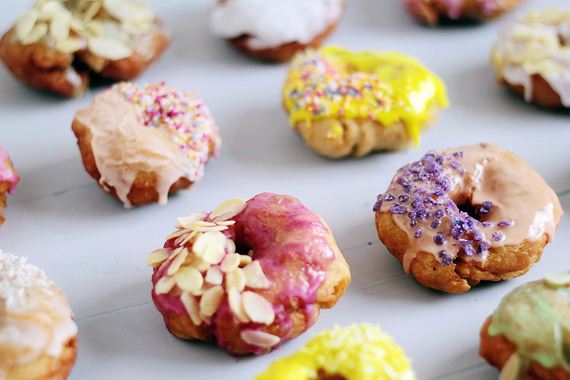 Fall For DIY gives us a beautiful, vegan recipe full of fun and toppings. This is a perfect rendition for those that needs something a bit different.
21. Classic Glazed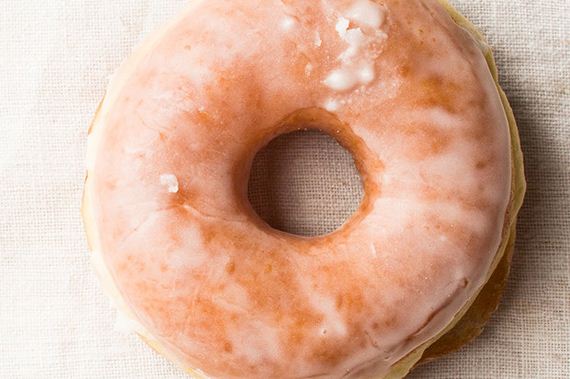 Epicurious gives us a nice, classic recipe for some glazed donuts. These are perfect for those that are a bit pickier or those that love the timeless baked staple.
22. French Cruellers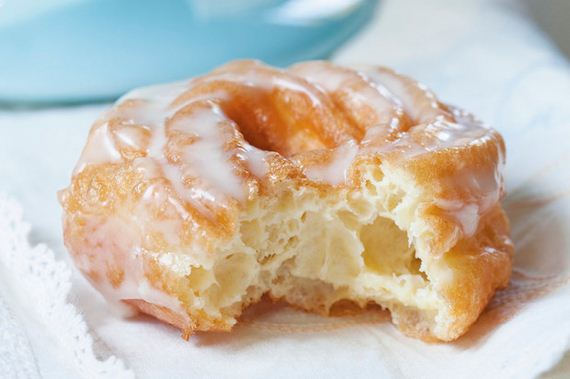 These French-ified donuts from Epicurious are another classic donut staple. And you'll love trying your hand at something a bit "fancier."
23. Maple & Cinnamon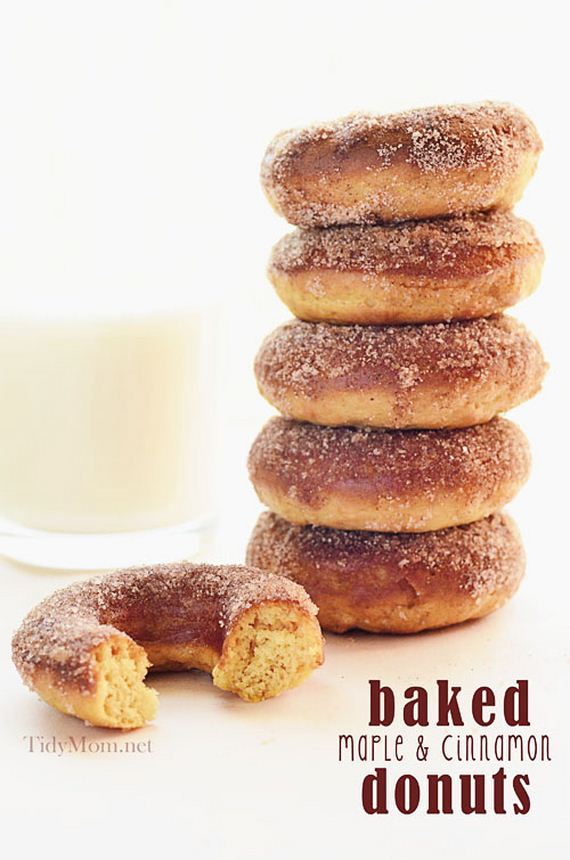 We love this flavor combination, and are certain you will too. You can have them for breakfast but they'd be great in the afternoon with a cup of coffee as well. (via Tidy Mom)
24. Chocolate-Glazed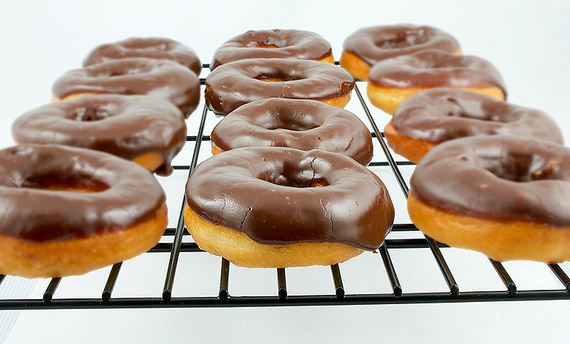 There just couldn't be a list of donut recipes without a chocolate-glazed addition! You'll find the recipe over at Grace's Sweet Life.
25. Nutmeg with Berry Icing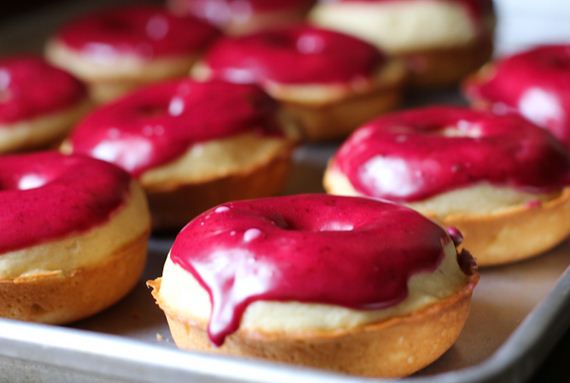 There just couldn't be a list of donut recipes without a chocolate-glazed addition! You'll find the recipe over at Grace's Sweet Life.
26. Jelly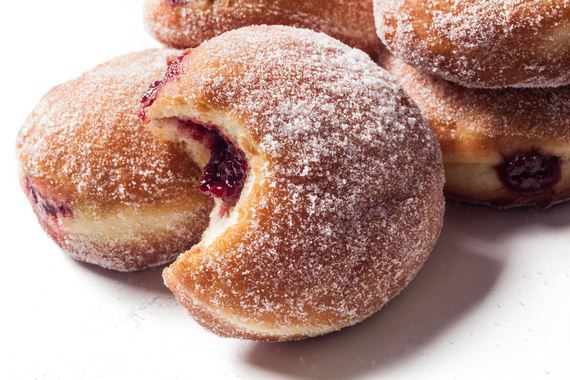 When I was a little one, these were my absolute favorite. Mostly because I'd just eat the jelly right out of the center. Learn how to make these classic, jelly donuts at Chowhound.
27. Apple Fritters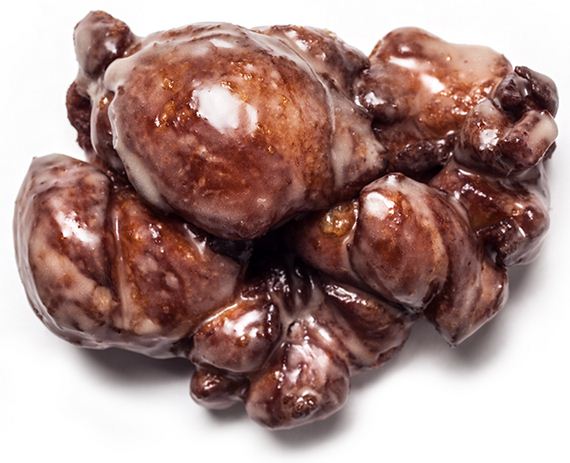 Here's another fan favorite in the donut department. And yet again, you'll have to jump on over to Chowhound to grab the exceptional recipe!
28. Spiced Sweet Potato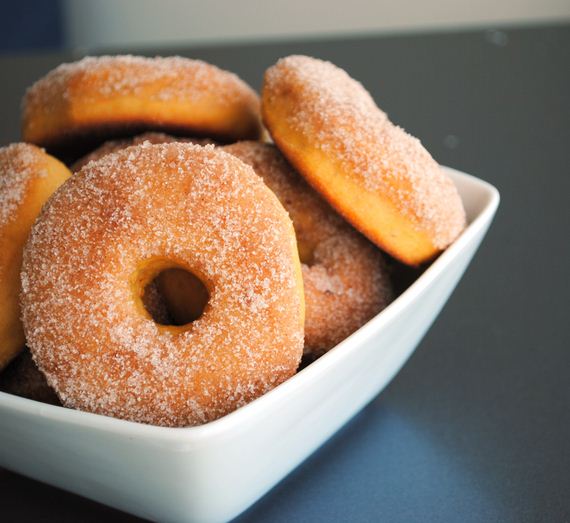 Leanne Bakes has a great recipe for spiced sweet potato donuts and they will totally rock your socks off throughout the fall season.
29. Mango Coconut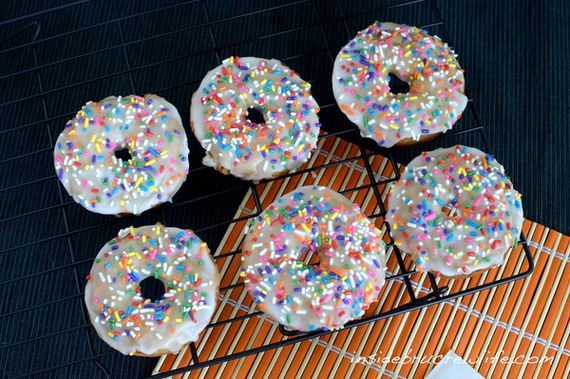 Mango coconut donuts sound kind of amazing, don't you think? If so, you'll have to visit Inside BruCrew Life to gather all of the tasty details.
30. Blueberry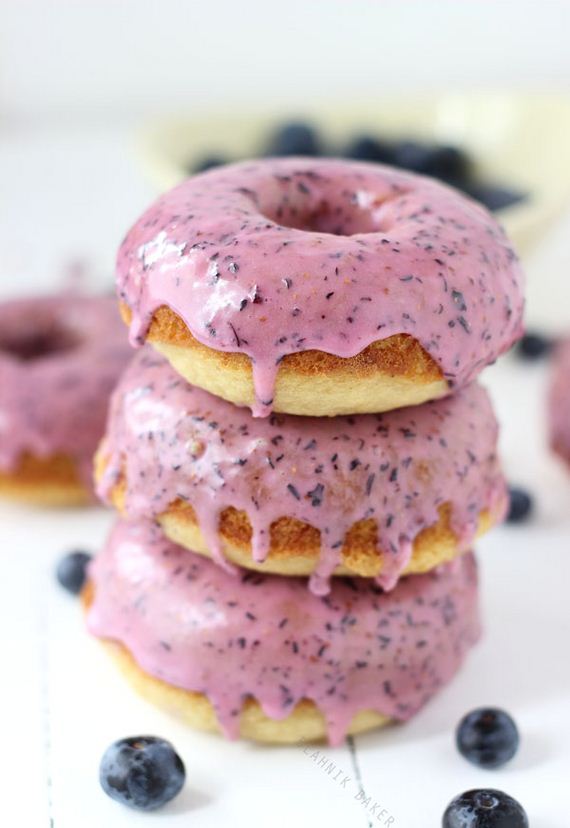 Blahnik Baker gives us a sweet, springtime recipe for all donut-lovers. We also love how beautiful these end up being when all is said and done in the kitchen.
31. Baked Coconut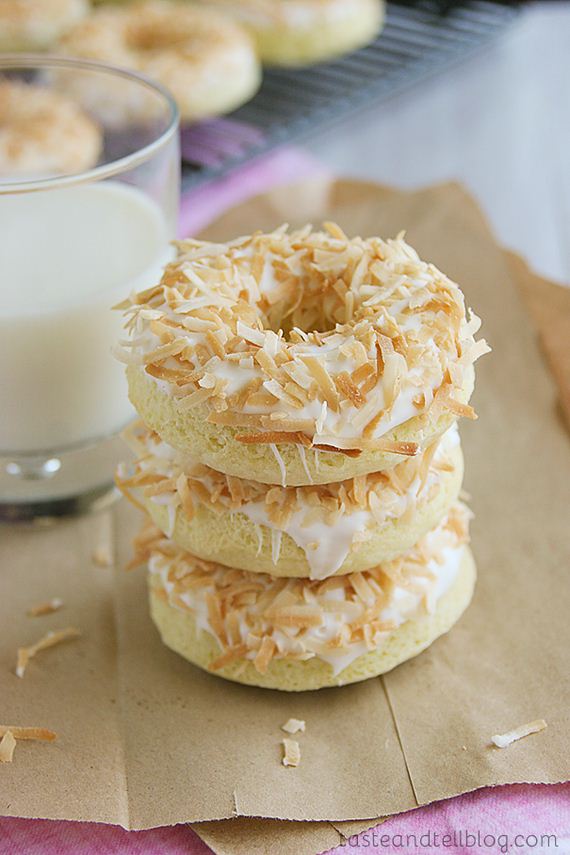 Anything sprinkled with a bit of coconut will not only look pretty but taste refreshing as well. And Taste and Tell tells us how to recreate these beauties.
32. Peach Buttermilk Glazed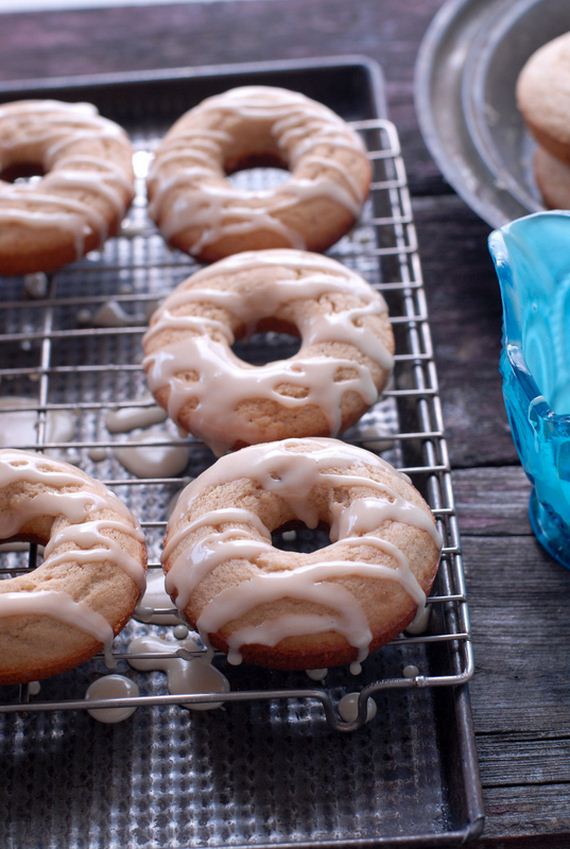 Boulder Locavore has my personal favorite on the list. These peach buttermilk glazed donuts will be such a wonderful surprise at the breakfast table.
33. Bacon Maple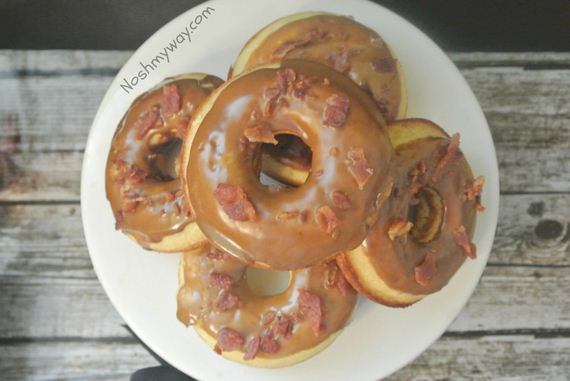 Bacon lovers everywhere! We've found a donut recipe that's been fitted to perfection and made just for you. Check it out at Nosh My Way.
34. Chocolate Pumpkin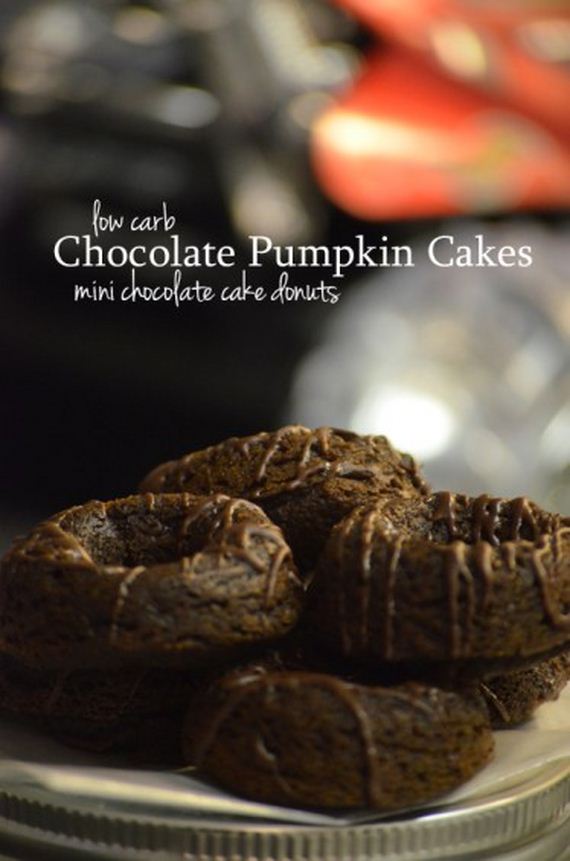 Up Late Anyway mixed chocolate and pumpkin – a winning combination – made it low carb and then gave everyone the gift of the recipe!
35. Eggless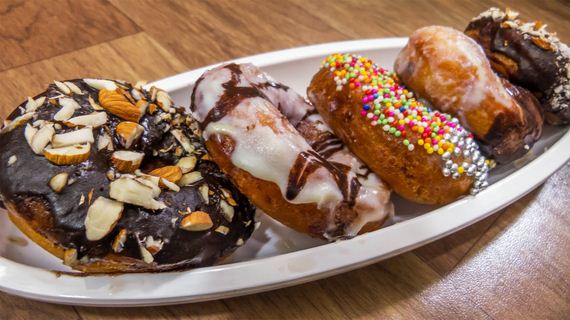 If you want to go with an eggless recipe then you'll need to hop right over to Youtube to check out this video and grab all the info. And we love those fun toppings!
36. Blackberry Ginger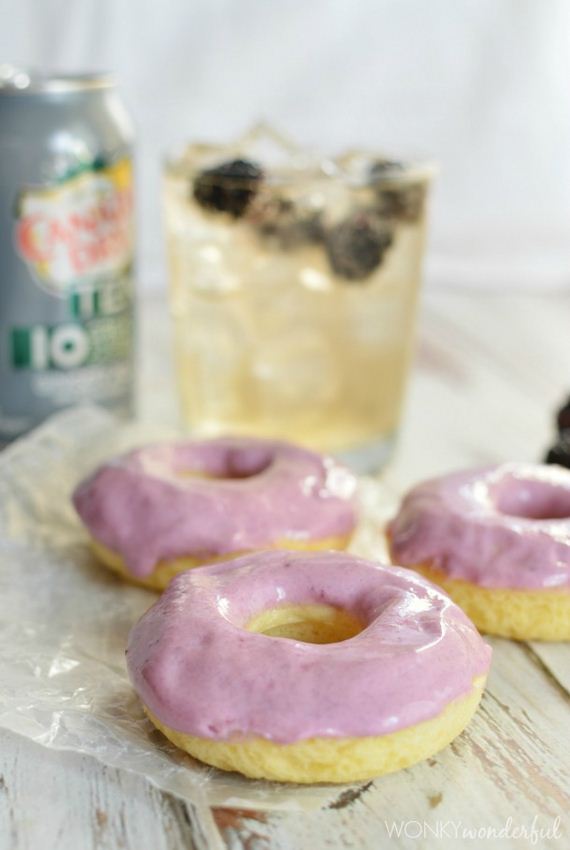 Wonky Wonderful also did a brilliant pairing of less popular flavors but did it in a way that you'll have to go back for a second helping. Don't you love the color of the glaze by the way? It's so pretty!
37. Cake with Chocolate Ganache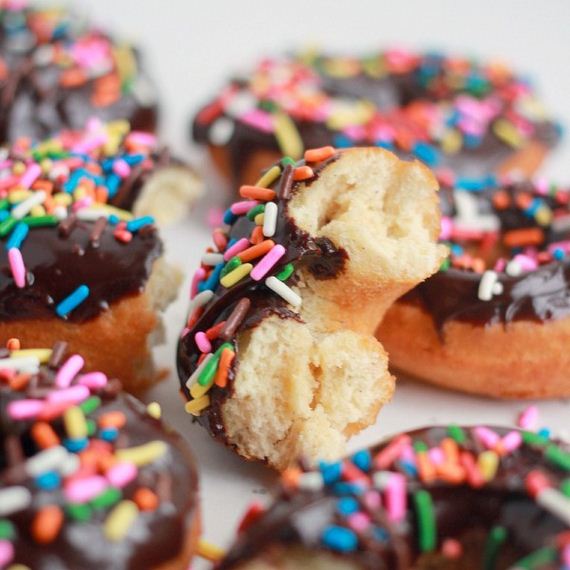 For some extra indulgence, you'll want to check out this recipe from Baker Bettie. Personally, some chocolate ganache can really take a plainer donut right over the top.
38. Brownie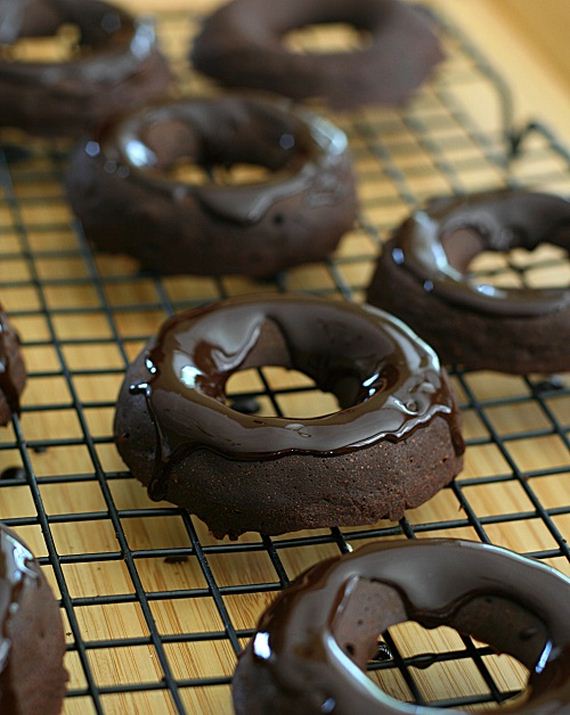 All Day I Dream About Food did a mashup too! And this time it was the brownie and the donut! And it was hard not to fall in love.
39. Lemon Coconut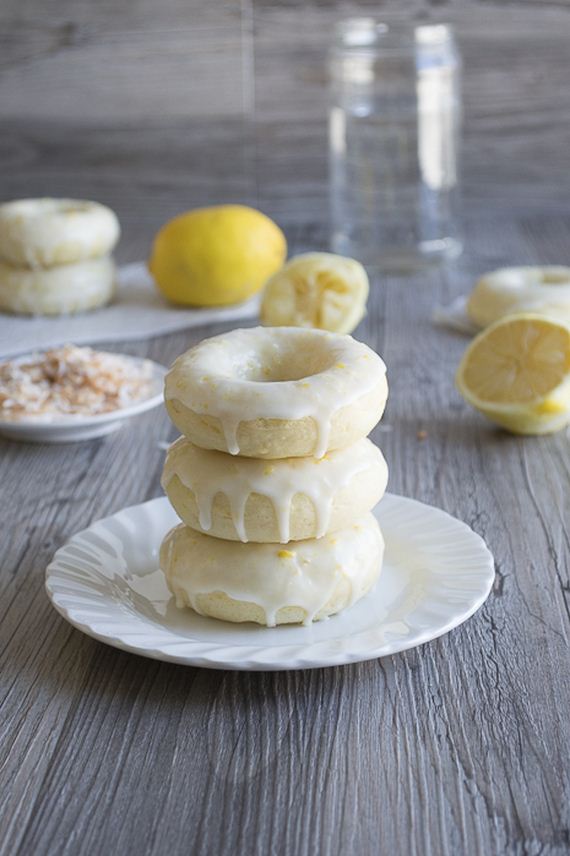 Over at The First Year you'll find a summertime flavor that you'll love once the heat and sunshine rolls in. Grab one of these in the morning to start your morning off fresh and light.
40. Chocolate Glazed Peanut Butter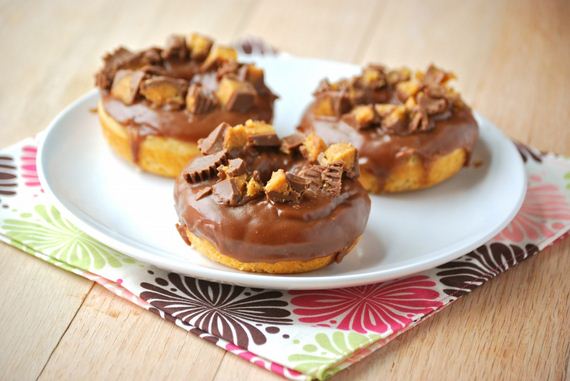 Macaroni & Cheesecake really takes the "cake" with this recipe. For those that want a great dessert-type recipe, this peanut butter cup topping is where you'll find it.
41. Sour Cream & Onion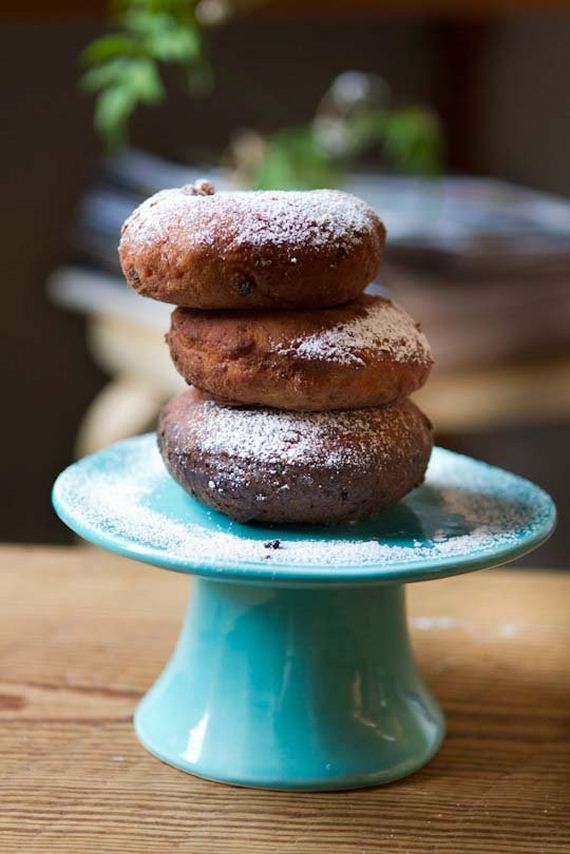 Here's a treat that may not be worthy of dessert but is perfect for an afternoon snack. Check it out over at The Kitchn.
42. Boston Cream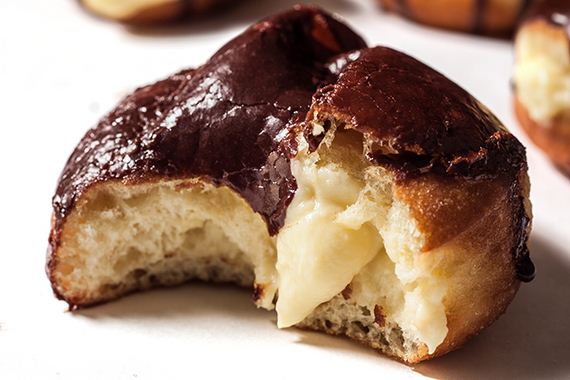 If you're a fan of Boston Cream cake, then you'll obviously need to try these Boston Cream donuts from Chowhound. Cream and chocolate come together to make something magical.
43. Cream Puff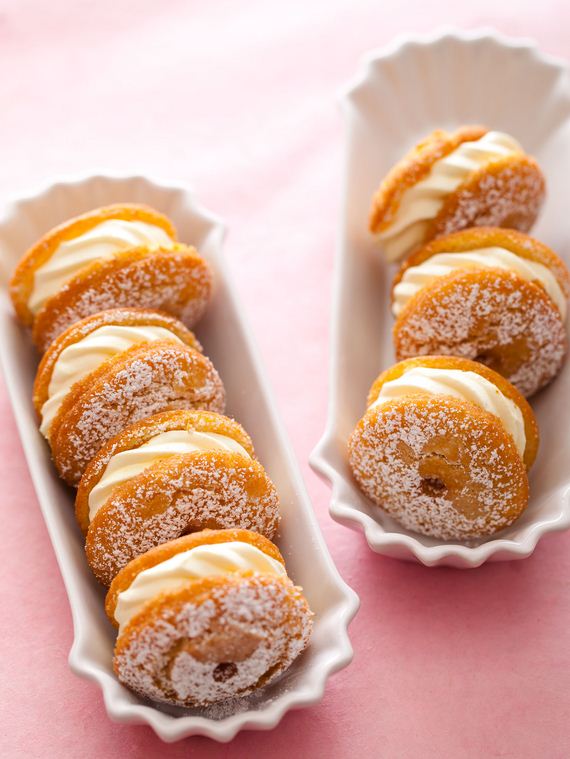 Spoon For Bacon made something really impressive … cream puff donuts! If you're already a whiz in the kitchen try your hand at this recipe!
44. Vanilla-Cream Filled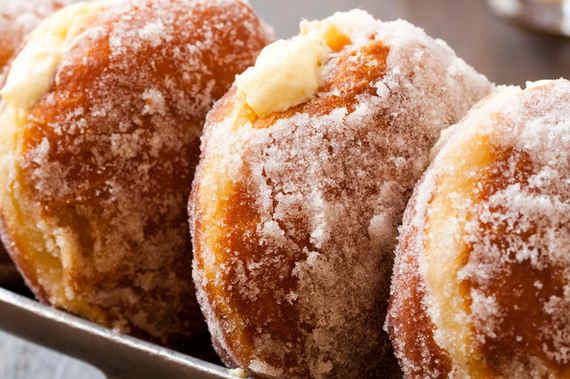 If you're a lover of cream-filled donuts then Epicurious has yet another classic recipe that you'll be loving. Really though, who doesn't love a good, silky vanilla cream?
45. Salted Caramel Apple Cider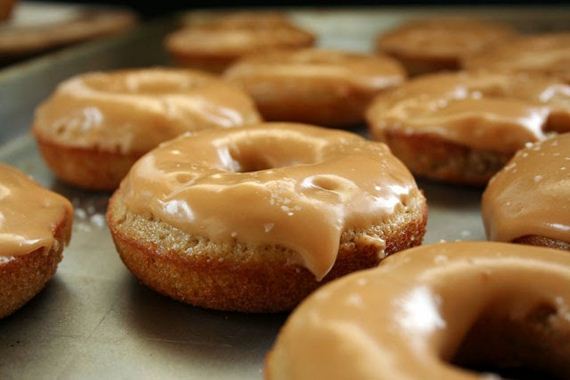 Monday Morning Donut takes an apple cider donut to an entirely new level. With a bit of salted caramel, this treat becomes bakery worthy in an instant.
46. Mocha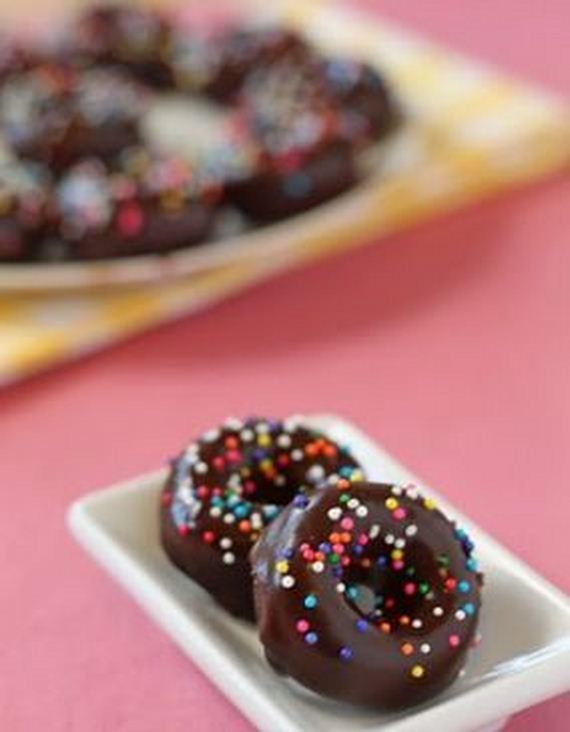 Perfect for a quick and indulgent morning pick-me-up, Spark Recipes will hand over all the details and know-how. And we love that these are mini ones!
47. Pretzel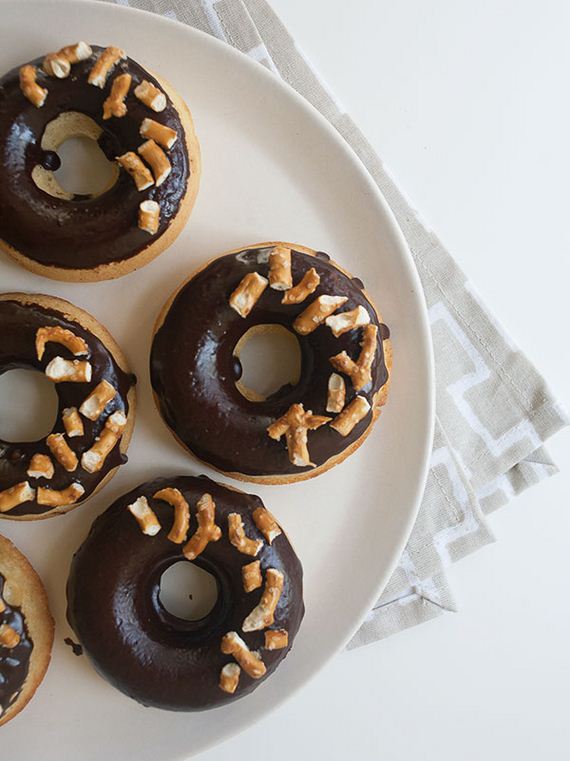 A Cozy Kitchen shows us how to mesh donuts and chocolate with pretzels and we're loving it! Jump on over, yet again, and check this recipe out!
48. Cinnamon Roll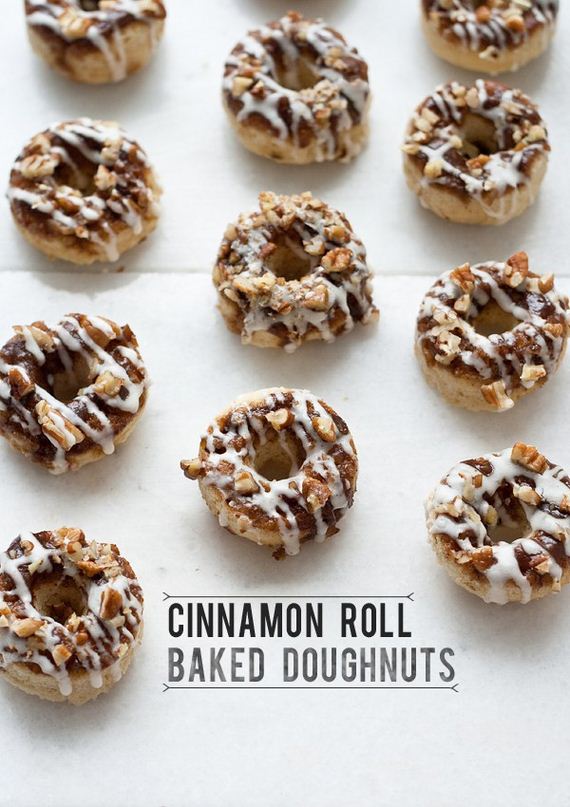 Check out Top With Cinnamon if you want a treat that can serve as both breakfast and dessert! The kiddos are going to love this one too!
49. Rhubarb Poppy Seed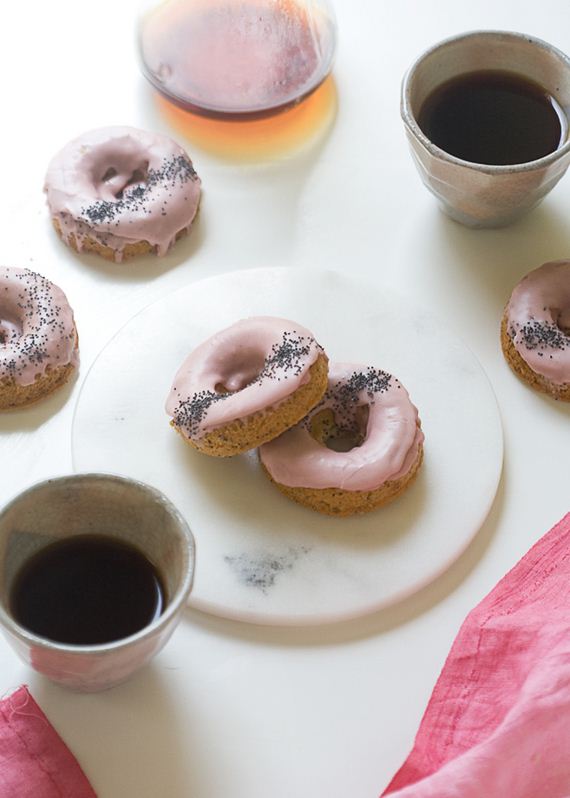 A Cozy Kitchen gives us another unique and delicious donut recipe for the family to try. These rhubarb and poppy seed sweets are scrumptious, pretty in pink and perfect for edible gift giving as well!
50. Baked Gingerbread Mini Donuts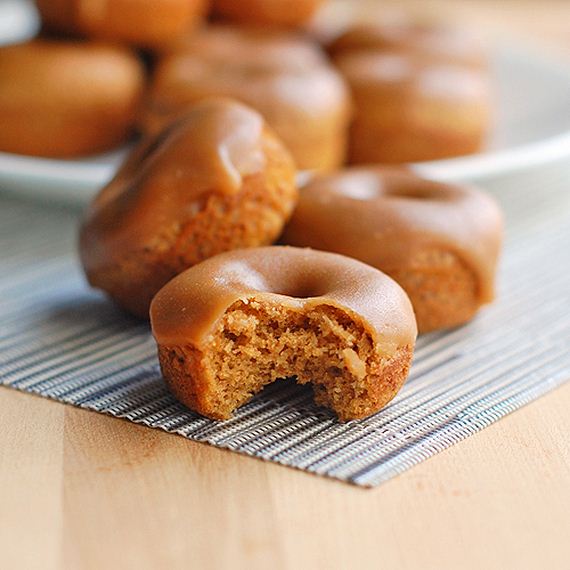 Pinch of Yum makes a festive donut that you'll want to dive into all winter long. These mini gingerbread treats would even be great to leave out for Santa Claus!
---
---