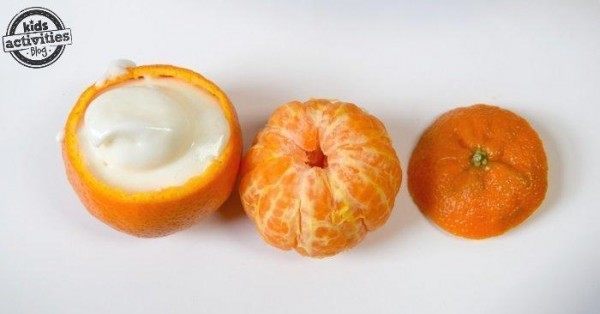 Mind-Blowing Fruit Hacks Everyone Should Know
Mind-Blowing Fruit Hacks Everyone Should Know
---
Fruit is great! It's delicious, it's healthy and everyone can enjoy it! The down side? Some fruit is such a hassle to prepare (pomegranates, anyone?) that you end up avoiding buying them all together. Why waste the money on fruit that is probably going to end up going bad before you can eat all of it?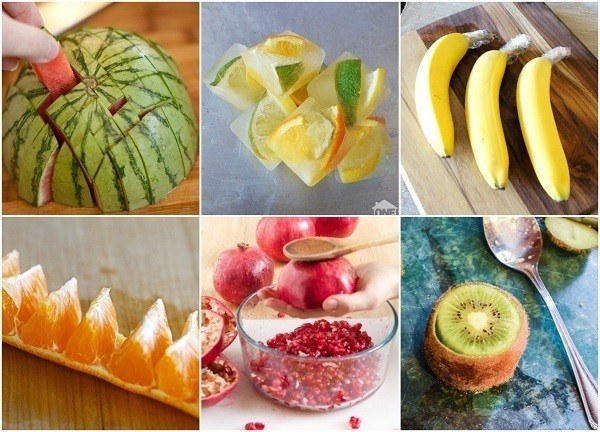 Don't worry, we have a solution for some of the most popular and delicious fruits! Peelers will be a thing of the past and slaving over messy oranges only to end up with stained hands and orange rind under your nails will be a distant memory! Make your life easier with some of these ingenious methods!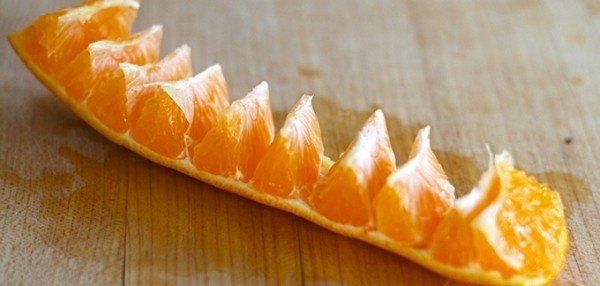 How To Peel An Orange, The Right Way – Oranges can be so messy and gross to try and peel, but after reading this post we will never peel an orange the same way again! Skip the mess, slice your orange, and unroll – what could be easier than that?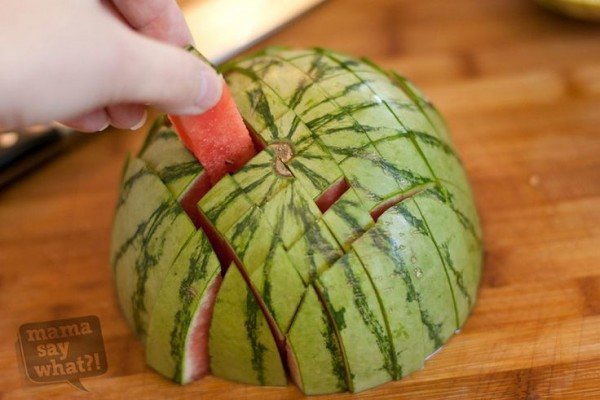 Cutting Watermelon For Little Hands – If your kids love watermelon, you will love this how-to! These watermelon sticks for little hands are the greatest idea when it comes to messy and massive watermelon slices. Follow these simple directions!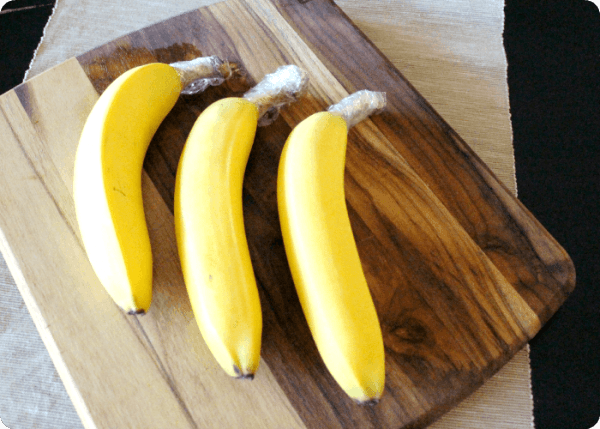 How To Keep Bananas Fresh – Did you know that wrapping the top of your bananas in plastic wrap will keep them fresh and yellow longer? We didn't either but what a great way to save yourself from ending up with too many overripe bananas and not enough time to bake banana bread.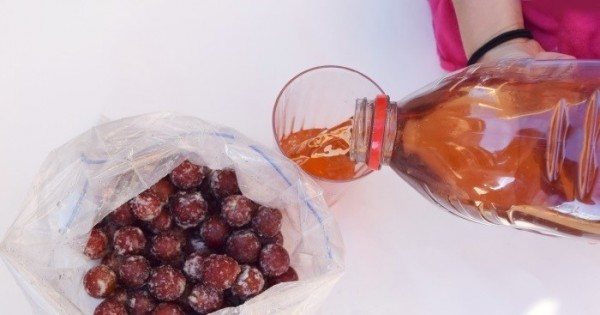 How To Keep Bananas Fresh – Did you know that wrapping the top of your bananas in plastic wrap will keep them fresh and yellow longer? We didn't either but what a great way to save yourself from ending up with too many overripe bananas and not enough time to bake banana bread.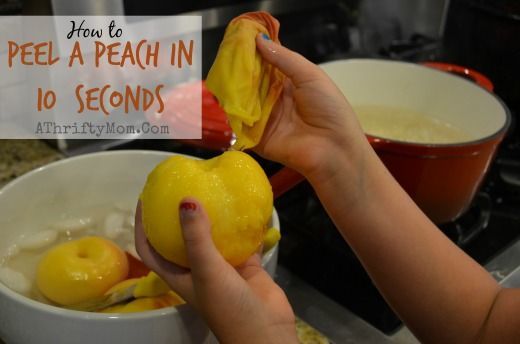 How To Peel A Peach – Blanching your peaches is a quick and easy way to slide the skins right off a bunch of peaches at one time! Quick and easy if you're getting ready to bake a pie or prepare peaches for canning or preserves!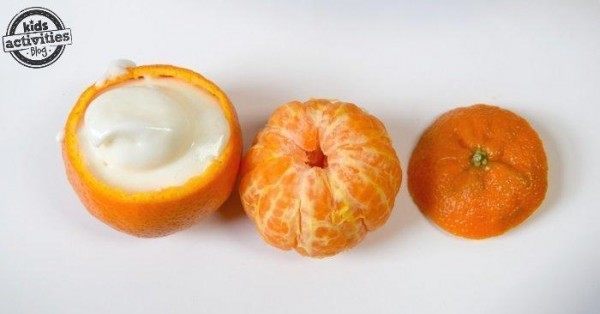 Orange Peel Cupcake Wrappers – Baking muffins or cupcakes in orange peels makes for a clean, unique cupcake liner that will give them just a touch of orange flavoring! Next time instead of using paper liners, try making a delicious orange peel liner for a fun twist.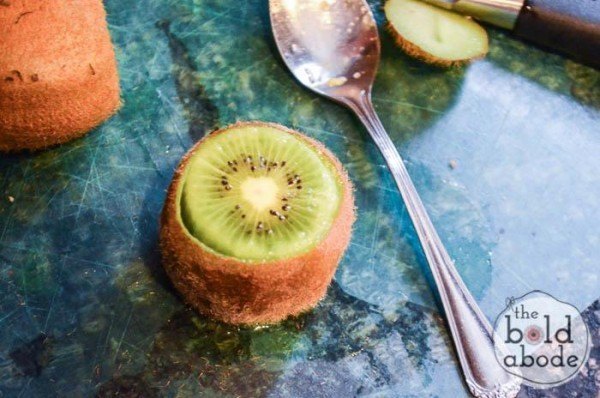 Peeling A Kiwi Quickly – Peeling a kiwi can be a pain in the butt – but not after you read this quick and easy way to get rid of that peel! And all you need is a spoon and you're done! Don't let the work of peeling a kiwi ever stop you from buying kiwis again!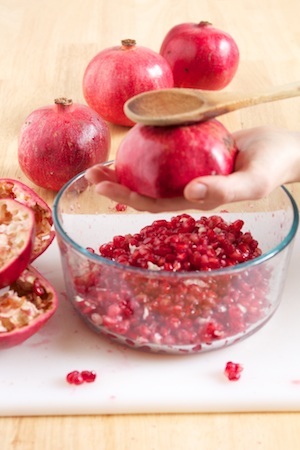 Fastest Way To Pit A Pomegranate – Pomegranates are delicious and super good for you, but lets be honest, they are an awful mess to try and eat. Fret to longer! This how-to lays out the best way to make those delicious little arils fall right out of the rind!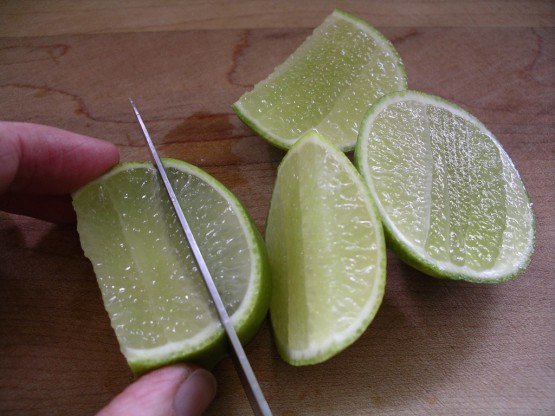 Cut A Lime For Juicing – To get the most out of your limes while trying to juice them, follow these directions for a simple, effective, and relatively clean method to an otherwise messy process. With a few simple cuts you'll be juicing limes like a pro!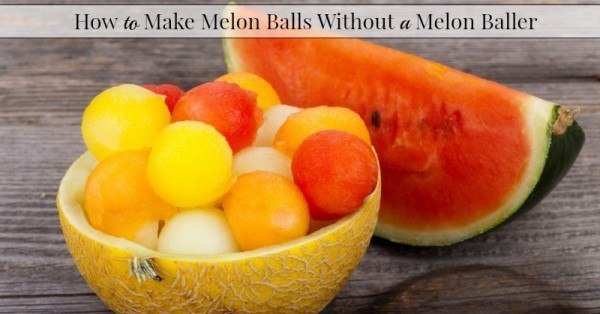 Make Melon Balls Without A Melon Baller – You will kick yourself when we reveal this easy trick to making melon balls without a melon baller! These are fun and visually interesting treats to include with a dessert or just as a quick snack. The trick – rounded measuring spoons!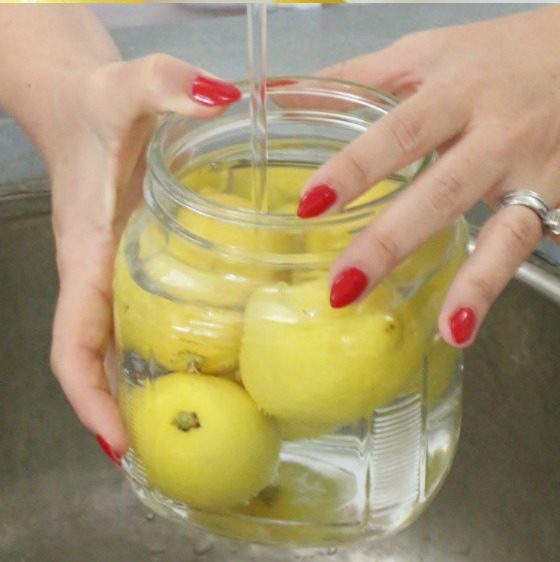 How To Store Lemons – Keep your lemons longer by storing them in a jar of water in the fridge! According to this post, the water helps to seal the lemon peels and keep them from drying out.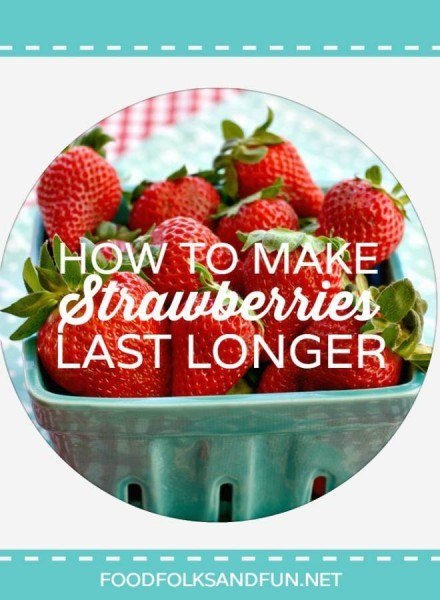 How To Make Strawberries Last Longer – This wonderful post puts two different methods to the test in order to which will keep strawberries longer. The methods? Soaking them in a vinegar wash vs. storing them in a sealed glass jar! You will have to check out the post to see which one wins out in the end.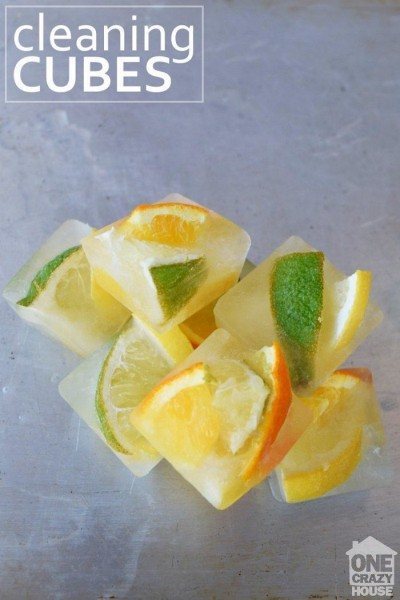 Make Disposal Cleaning Citrus Cubes – Sometimes even the disposal needs a quick pick me up! These are a great way to use up any leftover citrus pieces and give your disposal a nice fresh smell. Put your citrus in an ice tray and mix some cleaner with vinegar to pour over the fruit. Voila!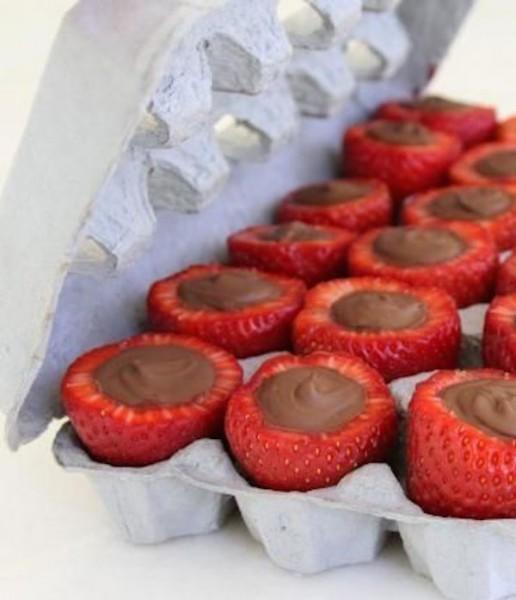 Chocolate-Filled Strawberries – Ever tried to make chocolate-filled strawberries but made a mess while trying to get them to set? Use an egg carton to keep them upright in the fridge while the chocolate cools and you will have perfect, non-messy strawberries!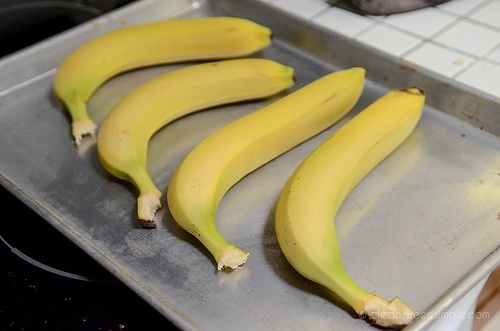 How To Ripen Bananas Quickly – Need to bake banana bread but lacking in overripe bananas? Fear not! You can make some in a flash. As long as you have some mostly ripe bananas and an oven, you are golden. Pop them in the oven at 300 for an hour and soon you will have everything you need to mix up a recipe!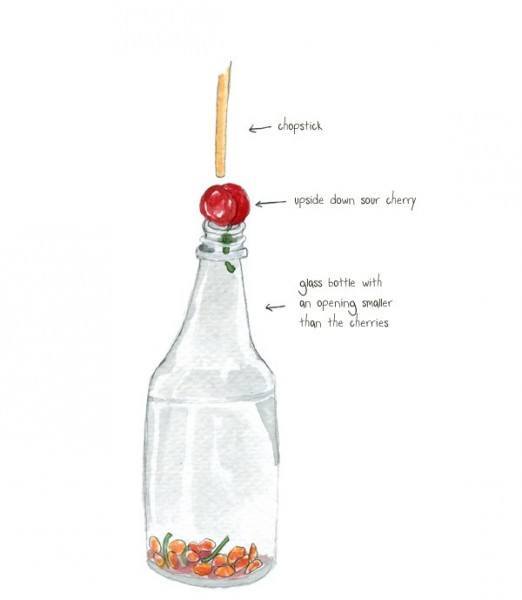 Quick And Easy Cherry Pitting – Pit cherries and contain the mess with this super simple, ingenious method! The picture explains everything you need to know, pit those cherries with only half the work and none of the mess!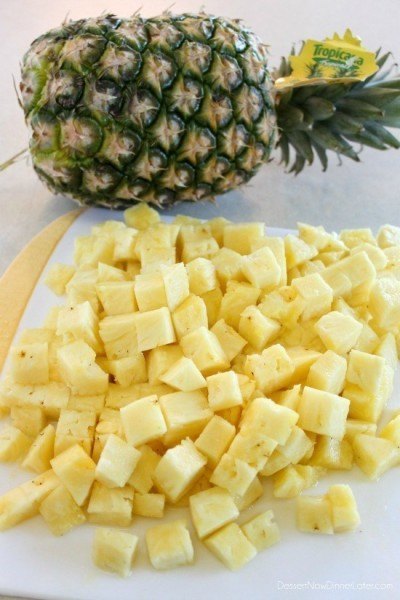 How To Cut A Pineapple – Show off your skills and slice up a pineapple in no time with this easy, step-by-step method! Keep the mess to a minimum and create perfect, bite-sized pieces for everyone to enjoy. Fresh pineapple is so much tastier than canned pineapple so enjoy some today!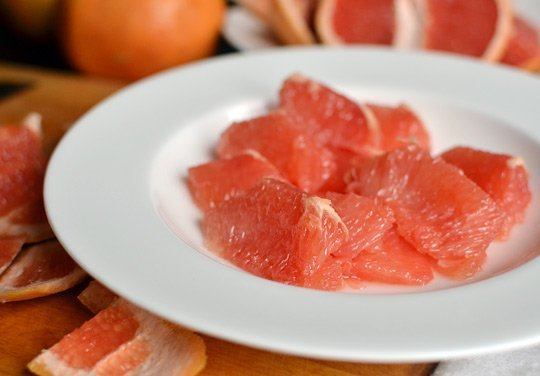 Slice Up Grapefruit Segments Quickly – We love grapefruit, but it is such a pain to prepare for eating and is better for a leisurely weekend breakfast when you have the time. But on a weekday morning, who has the time to dig around in a grapefruit rind to get all those little morsels? This how-to offers a great alternative to preparing grapefruit!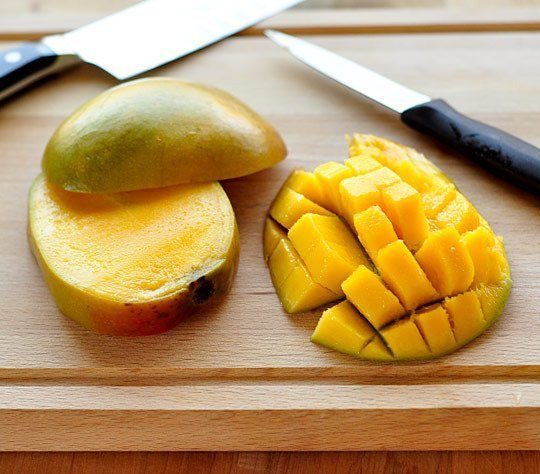 Cut A Mango Easy Peasy – Learn the easiest way to cut and eat a mango with this great how-to! Get the most out of your mango and don't lose any of that deliciously tender fruit!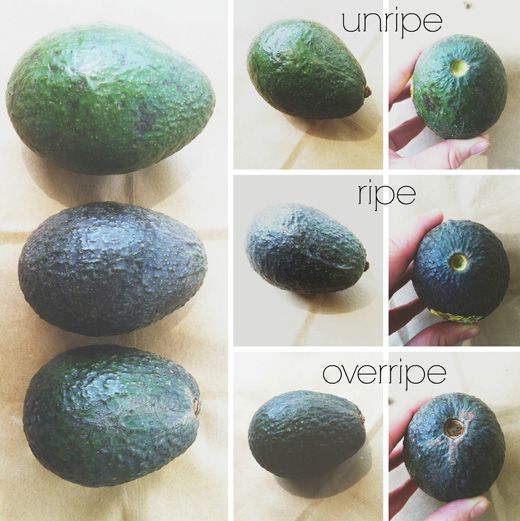 How To Quickly Tell The Ripeness Of An Avocado – Avocado may not be a fruit but there is no denying that these instructions are great! Ever wondered how to tell how ripe your avocado is without having to squish it or cut it open? Well now you know!
---
---