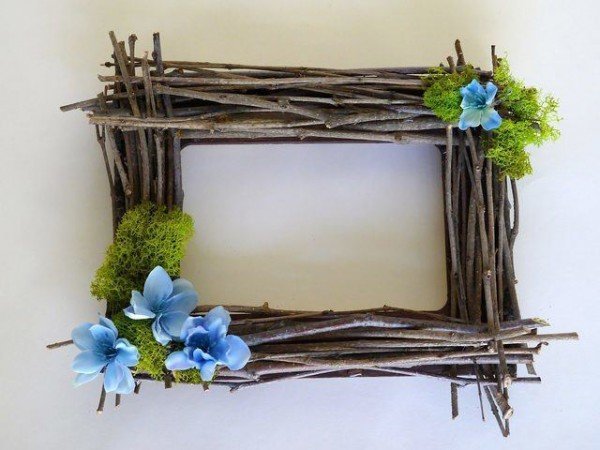 Perfect Rustic Twig & Stick Crafts
Perfect Rustic Twig & Stick Crafts
---
Rustic chic design is always in, but it seems to become more popular than ever during the fall and winter, when anything organic feels warm and inviting, and that includes decor made from natural materials, like sticks, twigs, acorns, or pinecones.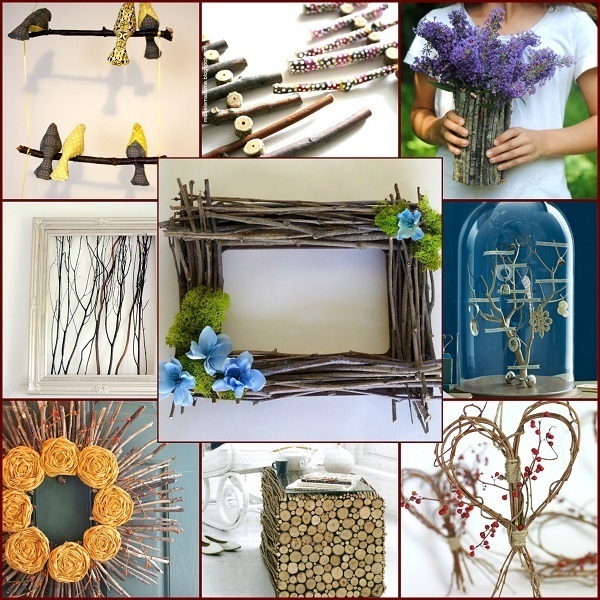 One of the most popular and versatile of these materials are twigs and sticks, simply because depending on the type of wood, they can be twisted or coaxed into different shapes, are light-weight, and are abundant in the fall no matter where you live.
We've selected a wide variety of DIYs that utilize sticks as part of or as the basis for the project, and included a few surprising projects for kids or for the holidays yet to come.
We hope you'll be inspired by these projects!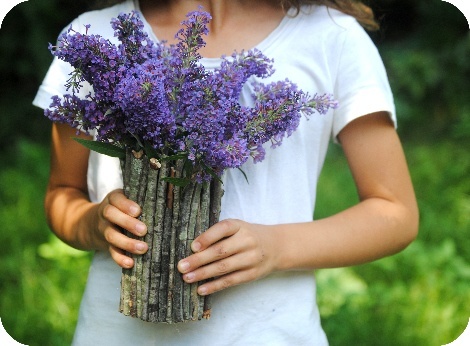 DIY Twig Vase – This simple vase makeover involves hot glueing sticks of similar length and diameter to the outside of an old square or round vase, creating a simple, but effective facade. This is an incredibly easy project that anyone can do!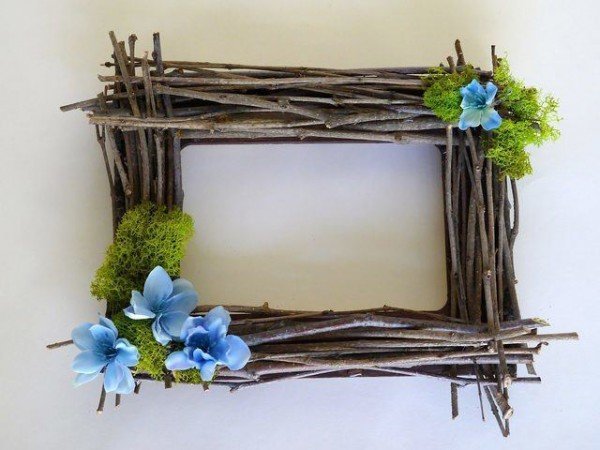 Twig Picture Frame – Weaving small twigs together and hot glueing them to an old, flat picture frame is simple and pretty even without any added embellishments, but we just love the faux moss and flowers that make this frame pop!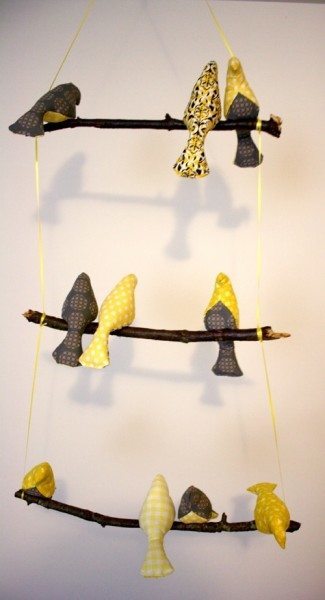 DIY Bird Mobile – This adorable project is more involved than the previous projects, featuring stuffed fabric birds perched on stick roosts. In gray and yellow, it's a perfect addition to a gender neutral nursery.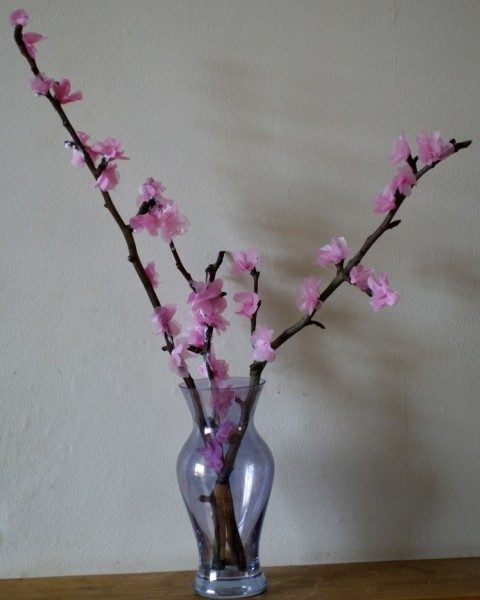 Spring Blossom Centerpiece – As the days start to get shorter and the weather colder, having a bright sprig of flowers can really brighten the room, and this beautiful spring centerpiece isn't one that you'll need to worry about dying!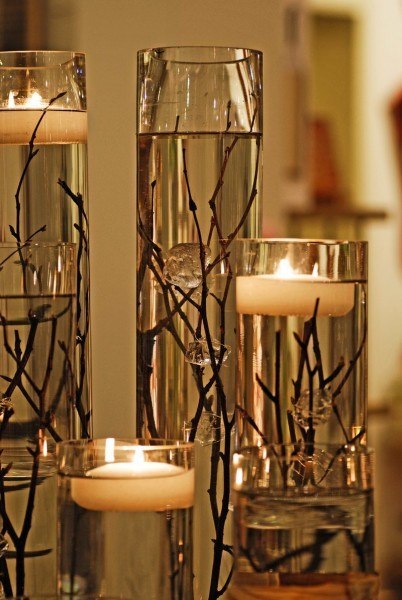 Submerged Twig Centerpieces – This is a romantic centerpiece option that combines tall glass vessels, submerged twigs, and floating candles into a group of simple, yet elegant centerpieces perfect for fall or winter!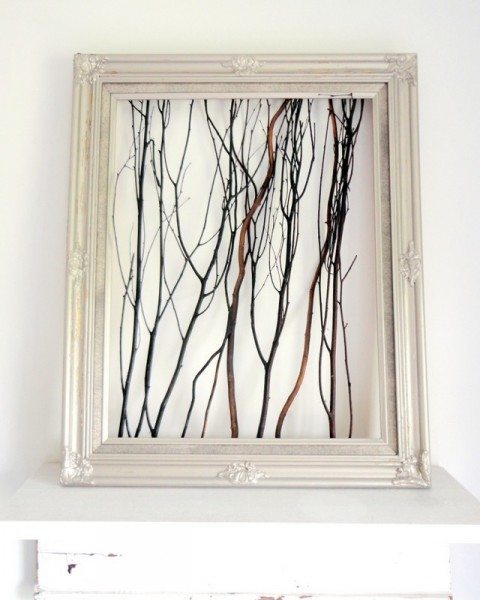 Framed Twig Decor – This is another simple DIY that involves framing various small twigs in an old frame, and looks incredible! Find an old frame at a flea market, spray paint it to match your decor, and add twigs collected from outside. Easy!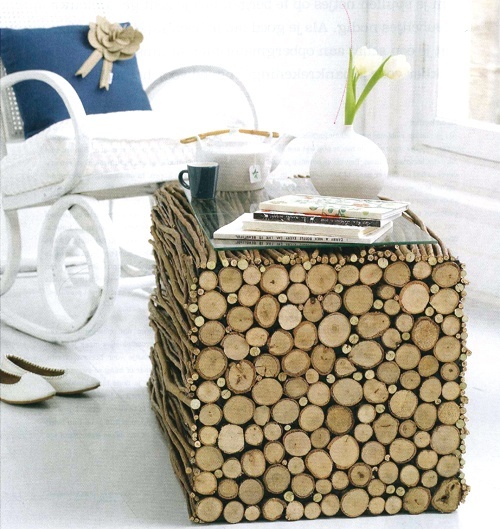 Twig Facade End Table – This table looks like a time consuming project, but is actually incredibly simple and can be put together with hot glue. Wood slices are attached to the ends, while all four sides are covered in twigs.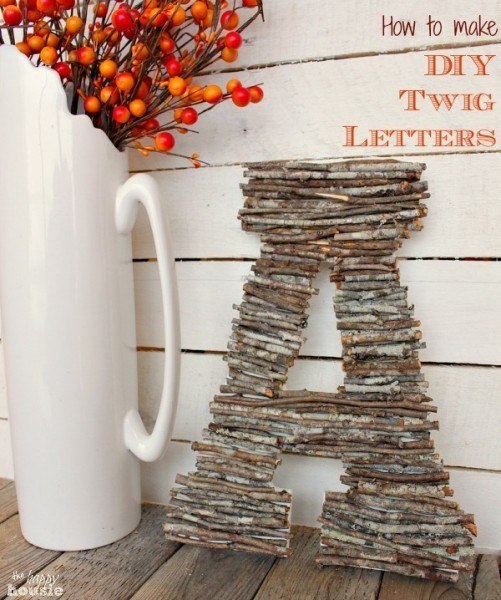 DIY Twig Lettering – Make your own rustic monograms using a paper template and twigs harvested from your backyard.  This looks great above a fireplace mantle or a headboard.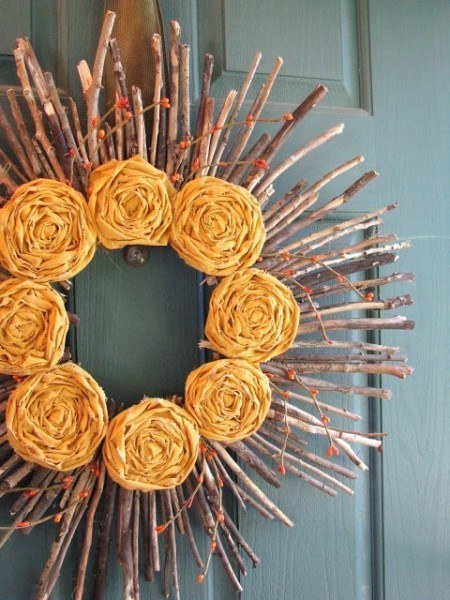 Twig and Rosette Wreath –  This is an adorable wreath that's rich in texture and color, and absolutely perfect for fall. Yellow fabric rosettes cover the base of the sticks, hiding any stray glue strings.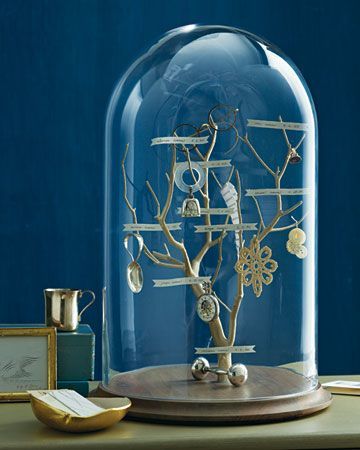 DIY Jewelry Holder – Tucked beneath a glass dome, this unique jewelry holder will look fantastic sitting on your vanity or dressing table. All the little branches are perfect for hanging earrings, short necklaces, and rings.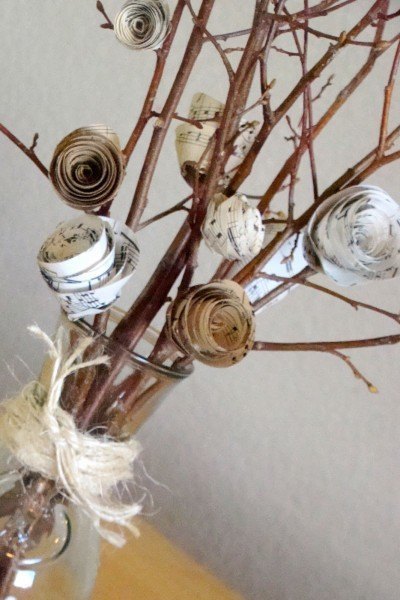 Paper Flower Bouquet –  This is a pretty and rustic alternative to a regular bouquet, recycling old sheet music, twigs, and a glass vase. Perfect for those with allergies or without a green thumb.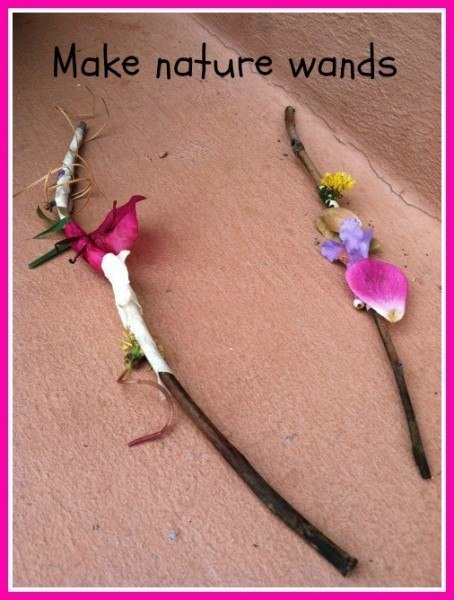 DIY Nature Wands – This is a fun craft for the kids, particularly for summer. Have them find a large stick that they like, then decorate it with flowers and other organic material to create magic fairy wands.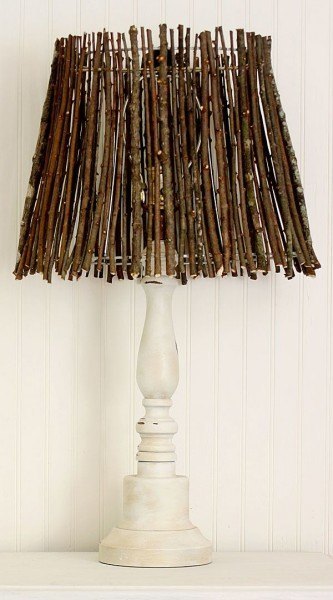 DIY Twig Lampshade – This is a really simple project that allows you to re-use the frame of an old lamp shade, removing the fabric covering and using the wire frame to get that perfect lampshade shape.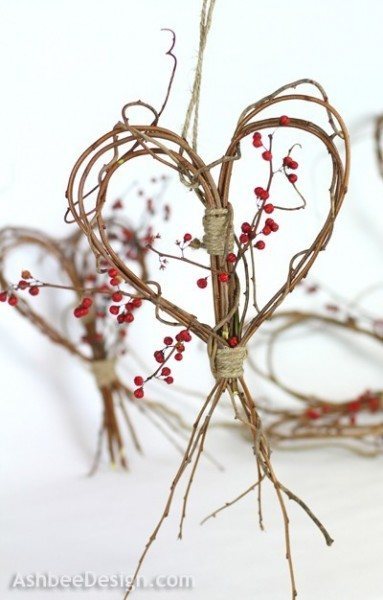 Twig Heart Decor – This is an adorable rustic hanging decoration that's perfect for both fall and winter. Add a few sprigs of bright red berries for color, and then hang these beauties in your home, or better yet, make a garland!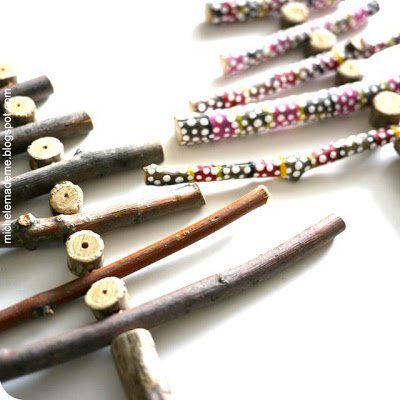 DIY Twig Christmas Tree Ornaments – This project is a bit far off from fall, but we're including it anyway since the winter holidays will be upon us before we even know it. These are adorable handmade ornaments that your kids will have a blast making!
---
---