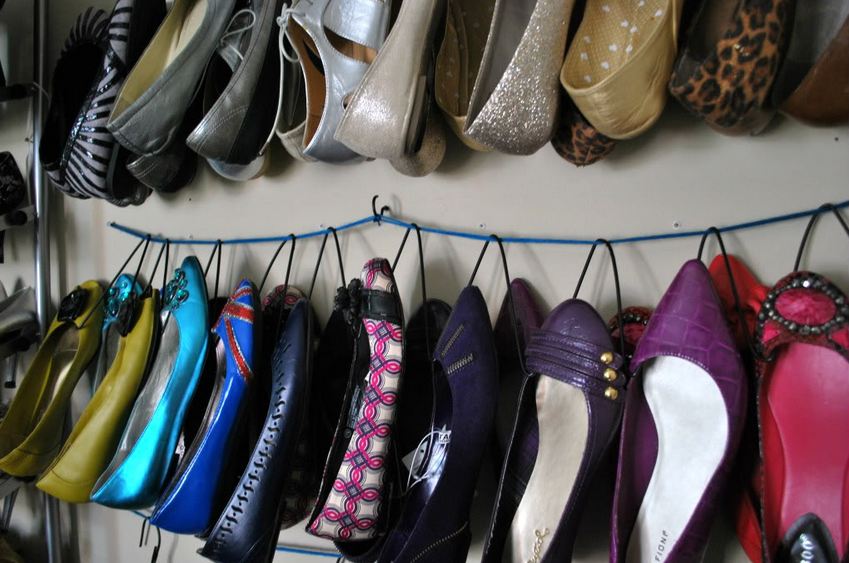 Space Saving Shoe Storage Solutions
Space Saving Shoe Storage Solutions
---
Storing your shoe collection can sometimes be quite a task! Finding space to fit all those sneakers, heels, flip flops not forgetting those knew high boots can become a clutter nightmare.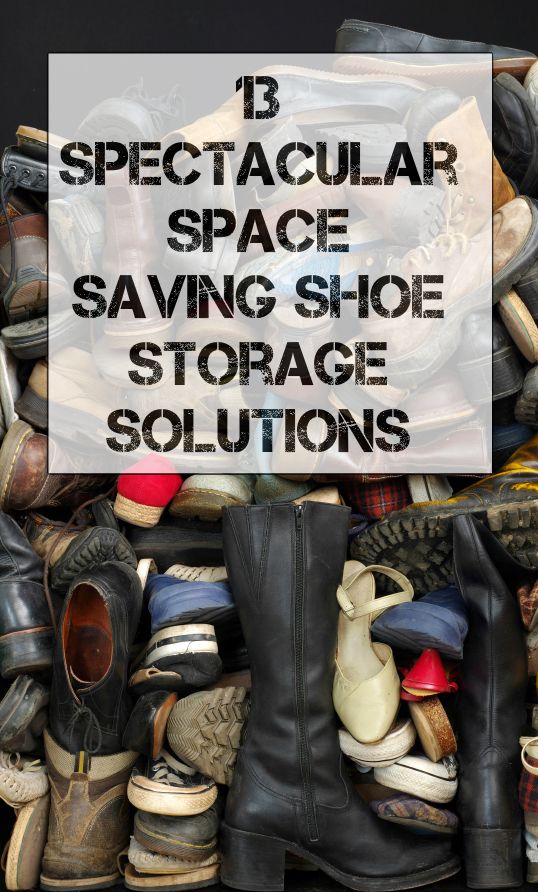 We wanted to share our favorite ways in which you can store your shoe collection with ease and style! These ideas are innovative, cool and some of them are slightly unusual!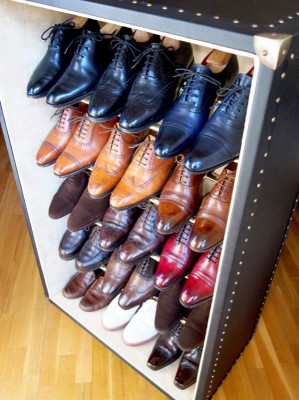 If you love the vintage look, then this upcycled shoe trunk is right up your street. East to recreate and super stylish, this would cost a fortune at a homeware shop!
Does your hallway end up cluttered and disorganized? Do your family just take off their shoes and leave them in the way? If the answer is yes, then you need to build some of these rustic wall storage bins that can hide clutter with ease, the lower ones are perfect for little kiddies shoes.
For the hassle free alternative, these storage baskets are simple to put up but can make a real statement in any room. Why not store your slippers and lounging shoes in them along with other household items like throws and remotes?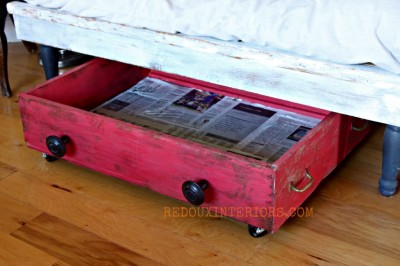 For those who are looking for a recycling challenge, these drawers turned clever shoe storage are a great option! Simply follow Redouxinteriors.com helpful instructions and paint them according to your own style and tastes.
From muddy wellies to dirty boots, if your family like to get out and about in the great outdoors, then this robust yet stylish vintage crate boot rack is the best option for you to keep your hallway organized and clutter free!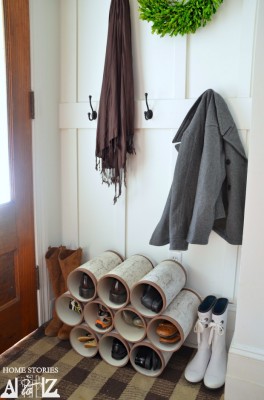 PVC piping may not sound like a good shoe rack material, but I can assure you, after you follow a few simple instructions, you will be left with a cool, efficient shoe rack that will fit shoes of all shapes and sizes.
Storing flip flops can lead to utter frustration! You lose one, find the other and then lose the other again. To stop this annoying cycle, hang them together just like Glamorous-addiction.blogspot.co.uk does!
If you are really struggling to find some extra space in your home, then why not take a look to see if you can create more space within your stairs…here is some incredible inspiration from houzz.com to get you started!
We have all bought things but not actually known what we are going to do with them. This is how Ann Marie over at Whitehouseblackshutters.com came to make this super cool shoe rack out of old wine crates…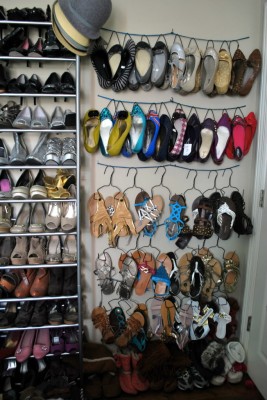 If you shove your shoe collection in a box, it's likely that you forget what pairs you actually have and then buy some similar, adding to your over cluttered collection! Display them on your wall like Heywandererblog.com did!
For the person that can never choose which shoes to put on in the morning, this rotating lazy susan shoe rack allows you to carefully select a pair without messing the whole collection up!
Shoe collections can sometimes get a bit out of hand, so instead of throwing out some pairs you actually want to keep in a bid to create some space, here is a simple solution to help you store them all efficiently and in an organized fashion!
Ladders are a simple and ready made shoe rack, just waiting to be used to store your shoe collection. Shoe rack ladders make a statement to any room, just make sure you choose your prettiest shoes to showcase!
---
---