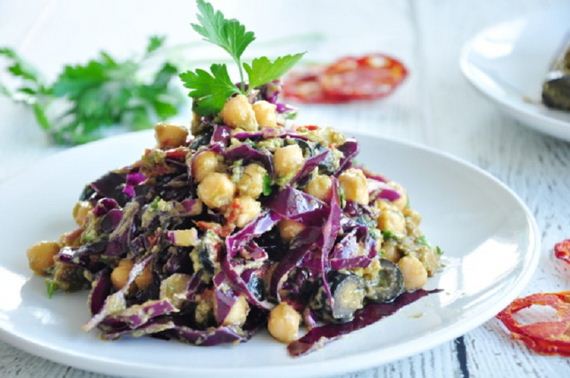 Summer Clean Eating Recipes
Summer Clean Eating Recipes
---
If you wan't to see what clean eating meals look like, then scroll down and check out the delicious clean eating recipes. Enjoy the barbecues and all the delicious foods that define summer and still manage to look your best. Surprise your close ones with some of the healthy meal ideas and get them to eat clean as yourself, because we all want to be healthy and live a long life among our loved ones.
1. Potato Rounds with Fresh Lemon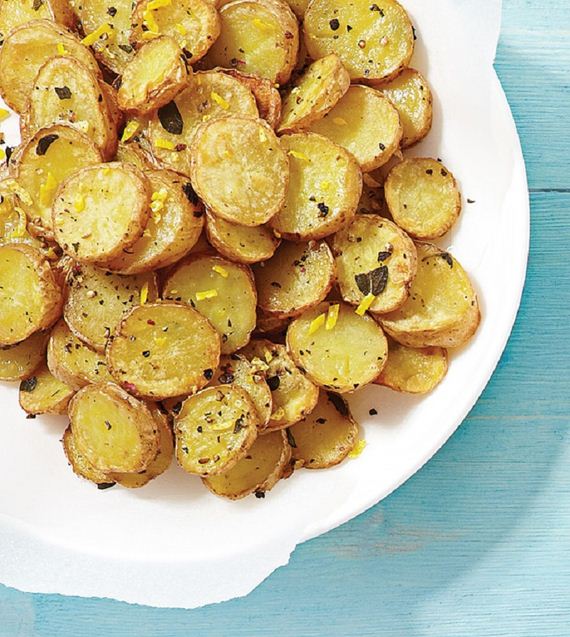 These potato rounds are the perfect side dish or snack to include to spice up the hot summer days. The lemon gives extra freshness to the dish. You will need: lb fingerling potatoes (sliced into rounds), 1 tbsp extra-virgin olive oil, 2 tsp dried oregano, 1/4 tsp coarsely ground black pepper, 1/4 tsp sea salt and 1 tbsp grated lemon zest. Arrange the potato rounds on a baking sheet, drizzle with olive oil and sprinkle some pepper and oregano. Bake for 20-22 minutes. Remove from oven and sprinkle the salt, some olive oil and lemon zest.
2. Smoked Salmon Salad with Avocado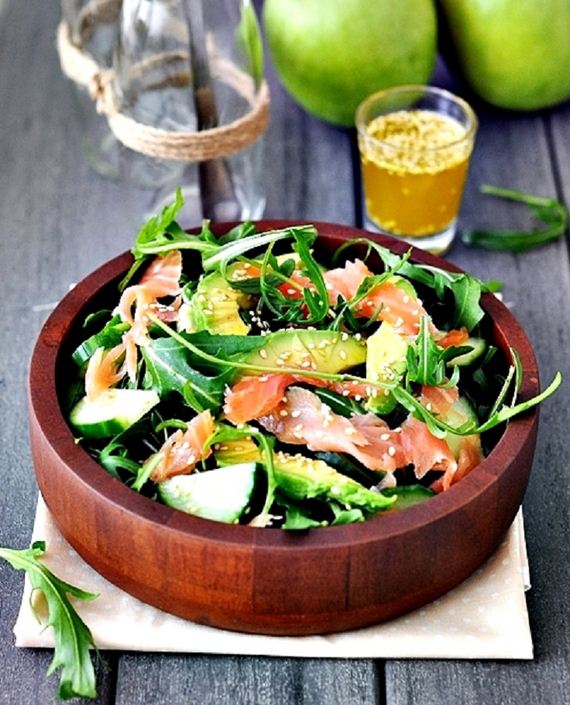 Smoked salmon is rich with protein, good fats and iron! Make this simple yet heavenly tasty salad for the lazy summer evenings. You will need: 60 g rocket leaves, an avocado, 1/2 of a full sized Lebanese cucumber, 100 g smoked salmon, 1 tbs sesame seeds, 1 lime, 1/2 cup olive oil, some salt. In a small bowl whisk together olive oil, salt and roasted sesame seeds. In a bigger bowl combine the rocket leaves, cucumber, hand torn smoked salmon and the avocado. Top with the salad dressing.
3. Roast Lemon Chicken with Garlic and Herbs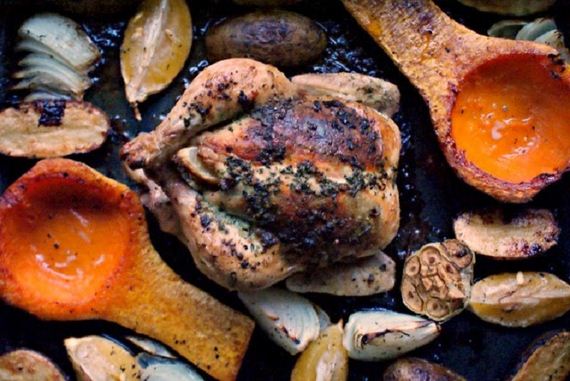 If you want to prepare this extra juicy roasted chicken with delicious herbs, you will need the following ingredients: 4 tbs butter, 1 bunch fresh thyme, 1 tbsp fresh parsley, 2 heads of garlic, 1 3-4 lb whole chicken, 2 large lemons, 1 large onion, 4 small potatoes, 1 medium butternut squash, olive oil, salt and pepper. Preheat oven. In a small bowl mix the minced garlic, butter, and minced herbs. Stuff the chicken with thyme, lemon and garlic. Spread the butter mixture all over the chicken. Fill the roasting pan with the chicken in the middle and the potatoes, onion slices, garlic, and cut lemons and butternut squash on the sides. Roast for 1 hour and 15 minutes.
4. Open-Faced Prosciutto and Plum Sandwiches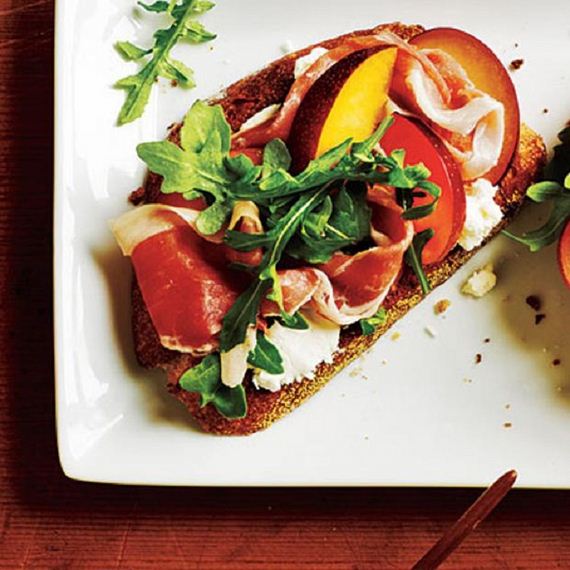 via foodily.com
The open-faced sandwiches are perfect for picnics or a snack for a family gathering. You will need: 1 tablespoon fresh lemon juice, 1/4 teaspoon grated peeled fresh ginger, 1/3 cup fat-free goat cheese , 4  slices country wheat bread (toasted), 1 cup arugula, 2 ripe plums, and 3 ounces very thin slices low-fat prosciutto. In a bowl whisk the first two ingredients. Spread the cheese on the bread slices and top with the arugula, ripe plums and the prosciutto. Drizzle with the lemon-ginger mixture.
5. Strawberry Salad with Poppy Seed Dressing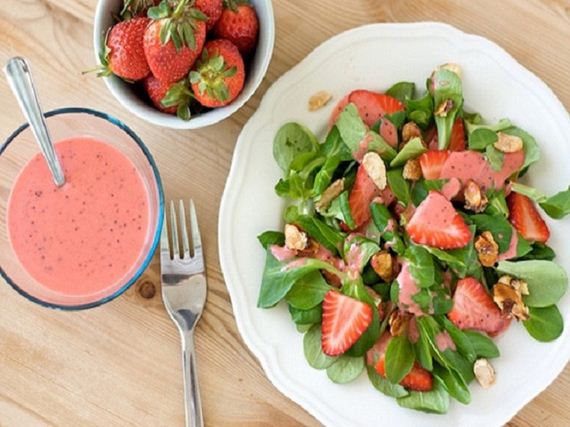 via simplebites.net
Make this easy summer salad and have your dessert and main meal at the same time. Ingredients: 130 g salad greens, 1 cup sliced strawberries, 1/2 cup sliced almonds and strawberry poppy seed dressing (combine: 3 tablespoons red wine vinegar, 1/4 cup sugar, 1/2 teaspoon salt, 1/2 teaspoon ground mustard, 1/2 cup canola oil, 3/4 cup sliced strawberries, 3/4 teaspoon poppy seeds). Simply combine all ingredients and top with the dressing.
6. Greek Yogurt with Warm Black and Blueberry Sauce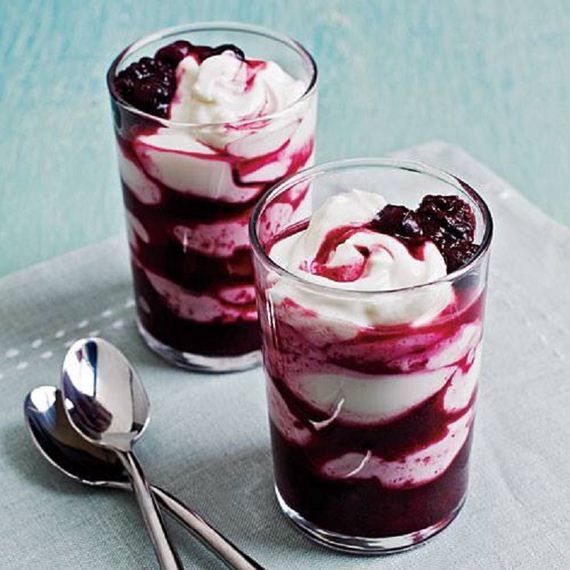 If you need a quick refreshment/dessert the make this mouthwatering and healthy cup of Greek yogurt combined with blueberry sauce. You will need: 2/3 cup frozen blueberries, 2/3 cup frozen blackberries, 1/2 cup water, 1/4 cup sugar, 2 tablespoons fresh lemon juice, 1 tablespoon light butter and 2 cups plain 2% reduced-fat Greek yogurt. In a sauce pan bring to a boil the first 5 ingredients, stir for 10 minutes and add butter. Spoon yogurt in bowls and top with the blueberry sauce.
7. Pumpkin Chia Pudding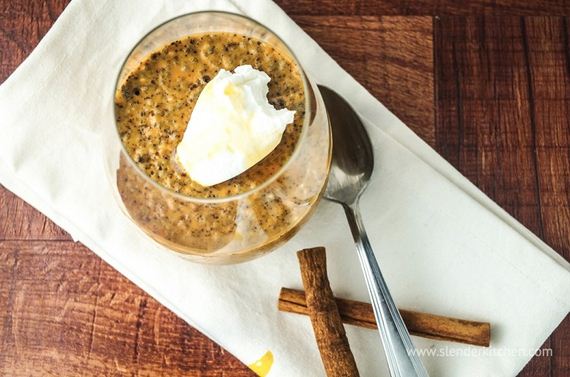 This pudding/smoothie is a great way to start the day, the chia seeds will give you a great amount of energy. Ingredients: 2 cups plain unsweetened almond milk, 1/2 cup pitted dates, 1/3 cup chia seeds , 3/4 cup unsweetened pumpkin purée, 3/4 tsp pumpkin pie spice and a pinch of sea salt. In a jar combine the milk, chia seeds and dates. Refrigerate for 4-8 hours. Blend the mixture together with the pumpkin purée, pie spice and salt.
8. Chickpea, Avocado and Sun-Dried Tomato Salad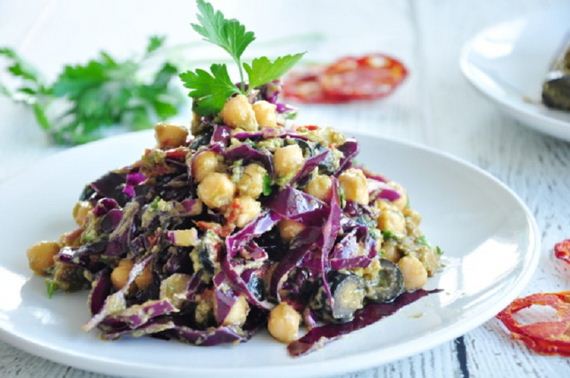 via food.com
This easy salad is a combination of wonderful flavors. The good part? It is ready on 2 minutes! In a bowl combine the following ingredients: 1 can chickpeas, 1 -2 ripe avocado, 2 cups shredded cabbage, 1⁄2 cup pitted olive
1⁄2 cup sun-dried tomato, 1 -2 spring onion, 1 -2 tablespoon fresh parsley, 1⁄2 cup cold extra virgin olive oil and 1⁄2 teaspoon herb-seasoned salt.
9. Watermelon, Tomato and Cheese Salad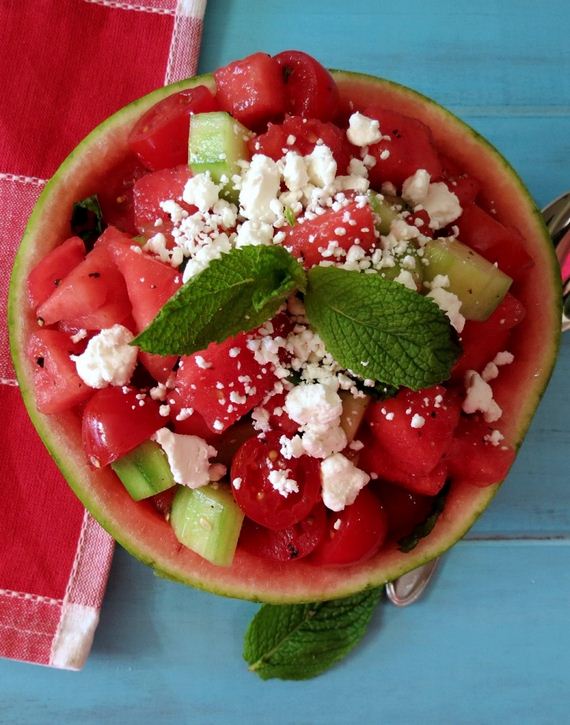 via peanutbutterandpeppers.com
Mixing fruit and vegetable can be so fun and delicious. For this summer meal you will need the following ingredients: 2 cups watermelon, 1 cup cherry tomatoes, 1 cup cucumber, 1 tbsp. light goat cheese,, 2 tbsp. mint leaves, 1 tbsp. balsamic dressing , ¼ tsp. salt and ¼ tsp. pepper. Mix everything in a bowl or in an improvised watermelon bowl, enjoy.
10. Vegetable Hash With Poached Egg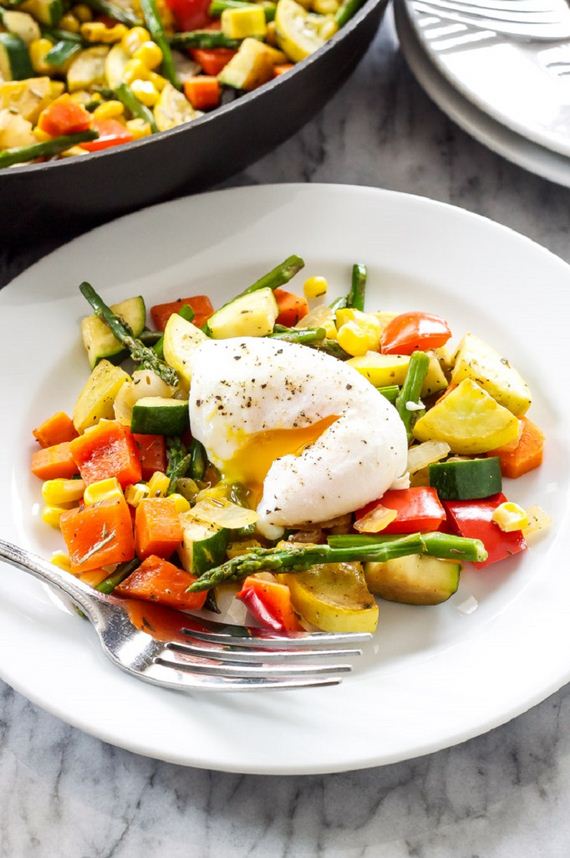 via reciperunner.com
A colorful dish, filled with good nutrition is what you need. Ingredients: 1/2 of a yellow onion, 1 red bell pepper, 1 large carrot, 1 zucchini, 1 summer squash, 1/2 pound asparagus, 3/4 teaspoon kosher salt, 1/2, teaspoon dried thyme, 1/2 teaspoon dried rosemary, 1/4 teaspoon black pepper. For the poached eggs you will need: 4 eggs, 2 teaspoons white vinegar and 1 teaspoon kosher salt. Heat a skillet and add the onion, carrot, bell pepper, and 1/4 teaspoon of salt. After couple of minutes stir in the asparagus, zucchini, summer squash, remaining 1/2 teaspoon of salt, black pepper, thyme, and rosemary. Cook for another 4 minutes. The making of the poached eggs: Bring water to a simmer and add the vinegar and salt. Crack the eggs and coo for 2-3 minutes.
---
---