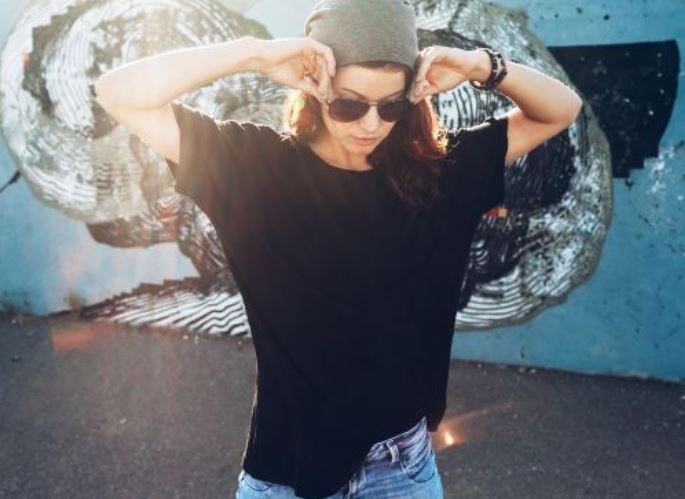 T-Shirt Outfits: 5 Ways to Dress Up A T-Shirt
T-Shirt Outfits: 5 Ways to Dress Up A T-Shirt
---
Even the humble t-shirt can be part of a great outfit. We take a look at how to rock t-shirt outfits that really wow.
The best part of clothing is its versatility. And there's nothing more versatile in your closet than a plain t-shirt.
You may be surprised to hear that. American families spend about $1,700 on clothing per year, and t-shirts are generally the smallest and cheapest portion of that bill. T-shirts are, after all, the symbol of casual wear. And yet, they can be your secret wardrobe weapon if you deploy the right tools.
There are a hundred ways to wear a t-shirt, and each of them can help you bring something new to your own personal style.
Read on, and we'll walk you through how to create some memorable t-shirt outfits that you can rock anywhere.
1. Wear It With A Suit
Usually, when throwing on a blazer and dress pants, you'd throw a white blouse underneath. And while a blouse is great, switching over to a t-shirt can totally give your outfit a new vibe.
Throwing a t-shirt on under a suit can really mix up your style and make it fresh. It can make a strong statement piece feel a bit looser and more casual. It brings the formality down, and your t-shirt game way, way up.
2. Layering Is A Girl's Best Friend
Another great way to dress up a t-shirt is to pair it with some of your other favorite wardrobe items. Throw it on under a floral dress, bustier top, or another item for a chic and timeless look.
Layering with t-shirts can also help you bring your favorite summer pieces into the fall with you. Your favorite summer dress can't always be worn once the air starts getting a little cooler. But by pairing it with a t-shirt, you can help keep yourself comfortable and your dress out of a storage bin.
3. Tuck It Into A Skirt
The easiest and most timeless way to style a t-shirt is to tuck it in. It's an amazing and classic-cool look that takes barely any effort at all.
Best of all, it's a great method that can work on any t-shirt. That means you don't have to get picky when browsing the Old School Tees website or other popular t-shirt sites.
While you can tuck a t-shirt into any pair of shorts or pants, we recommend trying it with a denim or plaid skirt for an exceptionally stylish look.
4. Wear It Big and Long
Another stylish look to rock is actually the opposite of the previous look. Instead of tucking in your shirt, consider buying a bigger, baggy t-shirt and wearing it untucked over a pair of trousers.
This creates a street-cool, rock&roll look that feels both casual and fashion forward at the same time.  You can even steal your boyfriend's shirts so you don't have to go out and buy your own.
5. Highlight Your Jewelry
A simple t-shirt can serve as a blank canvas for your other accessories. Layer statement jewelry over it, throw on a choker, mix necklaces of various length to bring a bit more glam to your casual look.
While this look works best with a plain white t-shirt, almost any t-shirt can work as a proper starting point.
Creating Memorable T-Shirt Outfits
The above are just a few of the many ways you can dress up your t-shirts into something special. Have more t-shirt outfits that you love to rock?
Let us know in the comments below and remember to check out our blog for more fashion advice and tips.
---
---