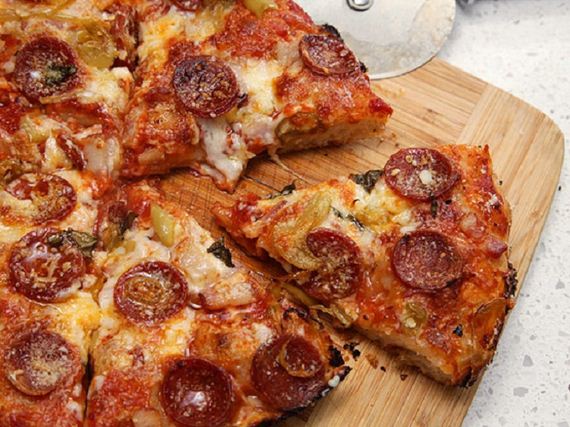 The Best American Pizza Recipes
The Best American Pizza Recipes
---
Here you can find different American pizza recipes and enjoy every bite while eating them. You can share these recipes with your loved ones and be sure that they will be thankful to you for that. Why spending more money ordering pizza, when you can save money by making pizza at your home with ingredients that you already have. So, take a look at and try these amazing recipes and decide, which one is your favorite? Enjoy!
All-American Pizza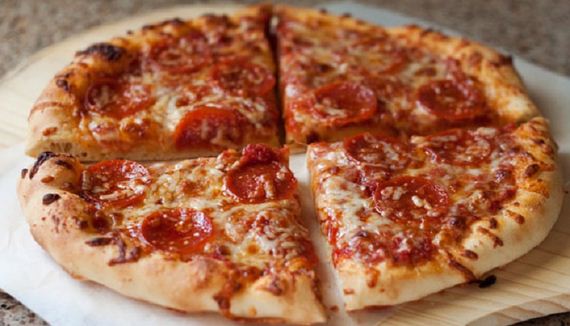 via barbarabakes.com
Easy American pizza recipe which you can make at home. Everyone loves the deliciousness of homemade pizza because it's irresistible, this pizza recipe is amazing.  Try it, you absolutely won't regret it!
Mini Ham and Pineapple Pizzas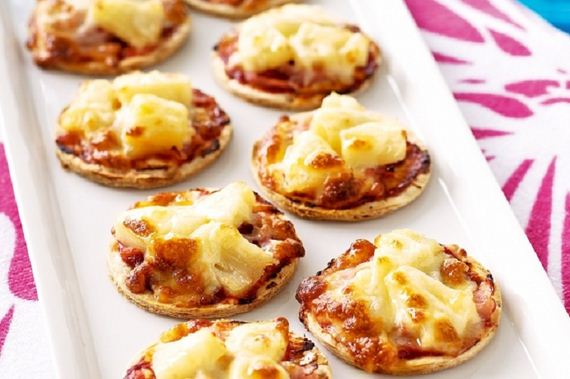 via taste.com.au
Want something different? Try this easy recipe. Cute and interesting, these mini pizzas are something you won't be able to say no to. Small, tasty pizzas with cheese and pineapple – something you're going to love from the first bite!
Roasted Root Vegetable Pizza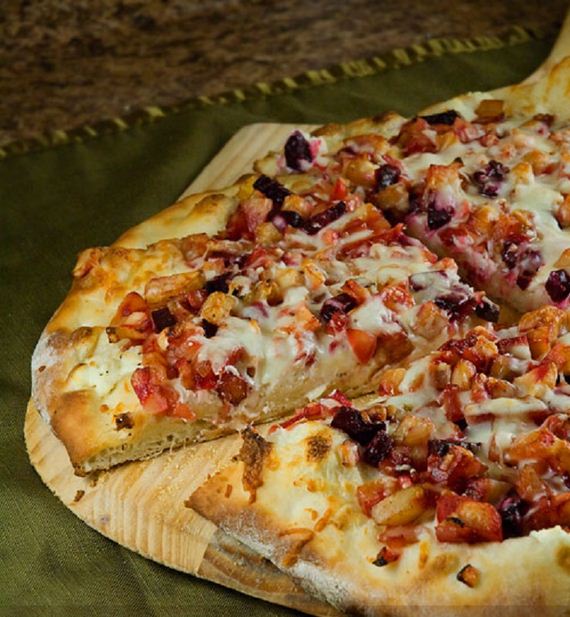 Roasted vegetables are delicious and have a special taste. This pizza recipe will definitely leave you speechless. It's easy and you can make it by yourself. Your family will love it too. Try this tasty pizza and you'll be undoubtedly satisfied!
Foolproof Pan Pizza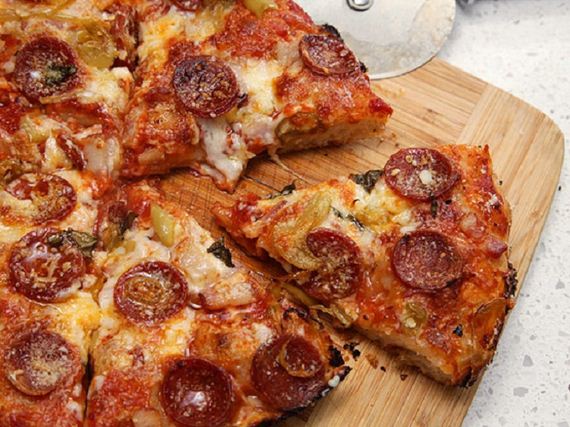 via seriouseats.com
This easy pizza recipe would make a perfect meal. Crispy and delicious, it will certainly win your heart. You can improvise by adding your own ingredients, it'll be tasty in any way. Try this amazing recipe!
Cheeseburger All-American Pizza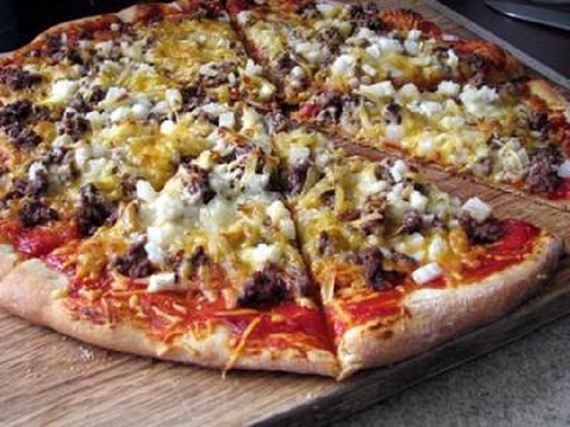 Cheeseburger and pizza, yum! Everyone will love the divine taste of this pizza. You can make it at home, by yourself and share this recipe with your beloved ones to improve their cooking menu. When it comes to pizza, it's perfect in any way, especially like this!
Deep Dish Pizza-Chicago Style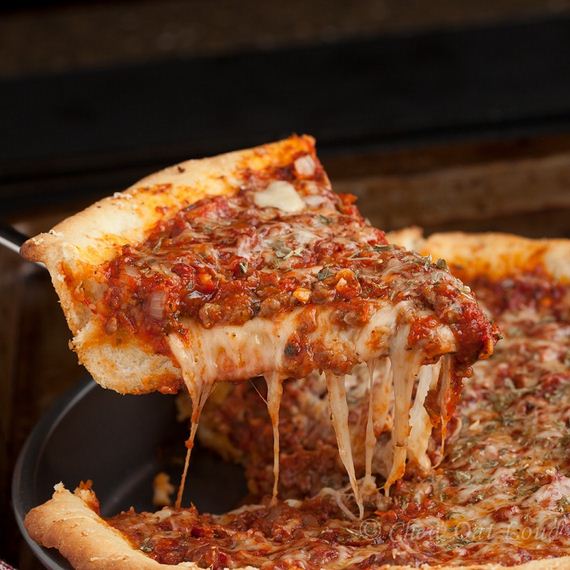 via chewoutloud.com
Absolutely wonderful pizza recipe and even more wonderful taste! Chicago style pizza is one of the most delicious pizzas which you can make at home. It's made in a deep dish and it has a special taste of particular ingredients mixed together. Try it out!
Cauliflower Pizza Crust Recipe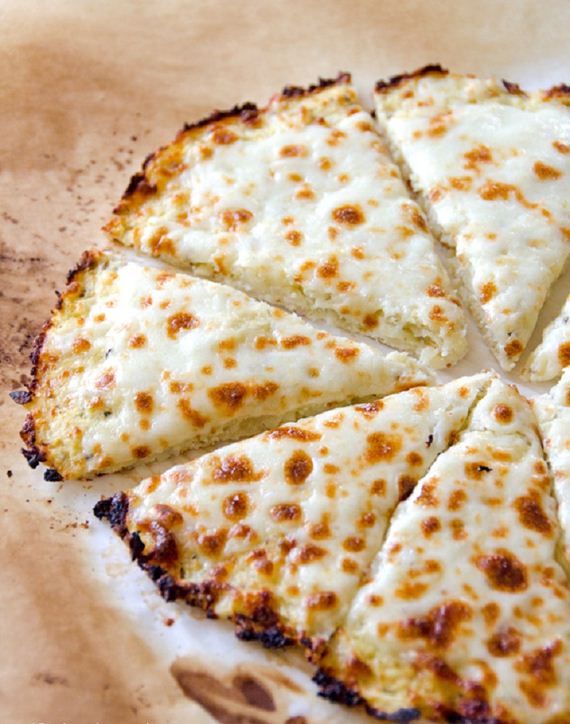 via ifoodreal.com
If you're a cauliflower lover, this pizza recipe is perfect for you. It's easy and you can make it by yourself at home. You can also add something to improve its taste if you want to. Try it and you'll definitely fall in love with its unique taste!
Supreme Pizza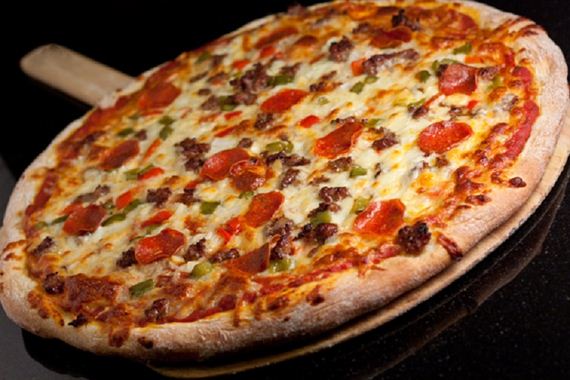 via pizzapie24x7.com
This pizza has an interesting taste of various ingredients mixed together. The recipe is easy and you will really love it when you try it. The ingredients go together very well and give a certain taste to the pizza itself. Amazing!
American Hot Pizza Pie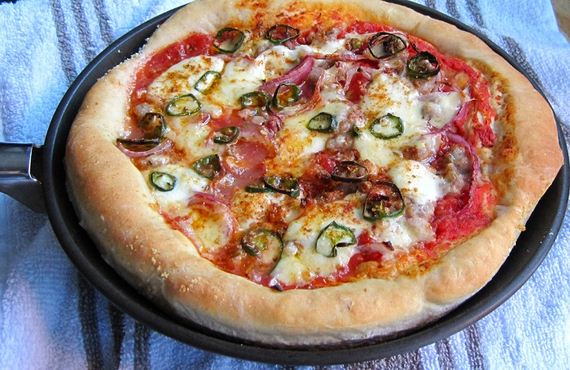 via aglugofoil.com
This lovely golden soft crust cheesy pizza pie is delicious and easily made. Everyone will love this interesting pizza pie because of its variety and hot taste. Definitely no regrets trying it!
New York Style Pizza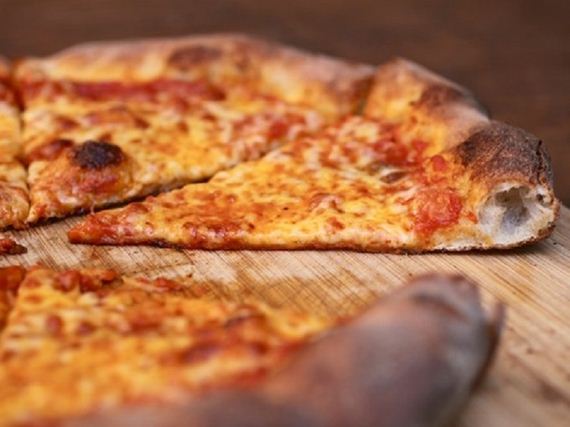 via seriouseats.com
New York style pizza is quite easy to make and delicious. The dough is thin and tasty, the ingredients make the pizza even tastier! Try this recipe at home and you will be absolutely satisfied with it!
---
---