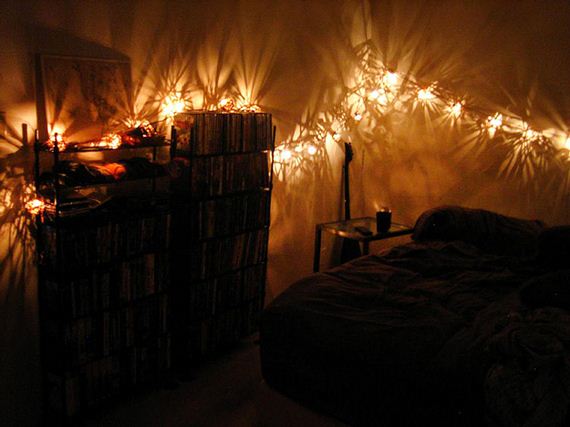 The Best DIY String Light Ideas
The Best DIY String Light Ideas
---
Here are 33 of the best string light ideas around… Have fun 🙂
1. Pixie Dust Lights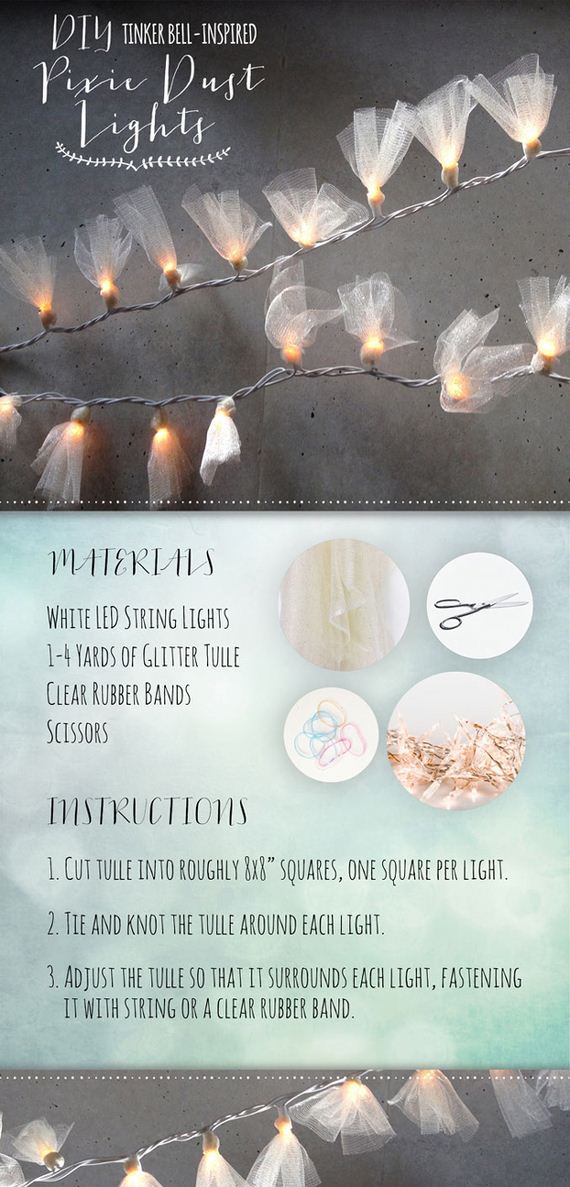 These are called pixie dust or Tinkerbell lights, but don't let the name fool you into thinking these are not for the more mature teen or adult bedroom decor. The tulle light strings would add a romantic, dreamy feel to any bedroom.
2.  Awesome DIY Cloud Lights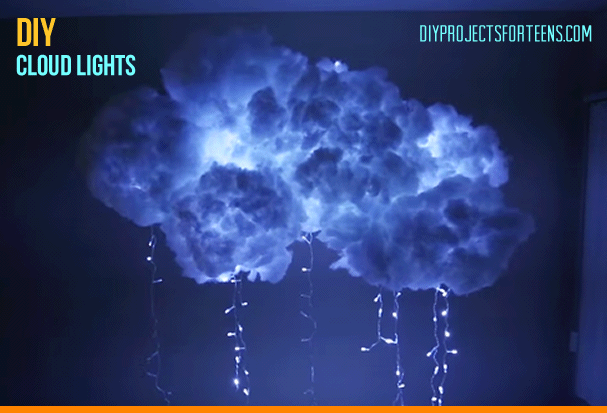 This project is just amazingly cool. You have to check out what it is made from – you can get everything you need at the dollar store! DIY cloud lights are a fun DIY decor idea for both teens and adults.
3. Spray Painted Christmas Lights

To make these classy looking lights, you just need to paint the cord without the bulbs. Unscrew the bulbs then place the cord on a drop cloth outside or somewhere that is ventillated well, then spray paint them with gold or silver paint. Really, you could do them in any color you wish.
4. Colorful Globe String Lights
buzzfeed via Melanie of  youaremyfave

5. Black Cats and Friendly Ghosts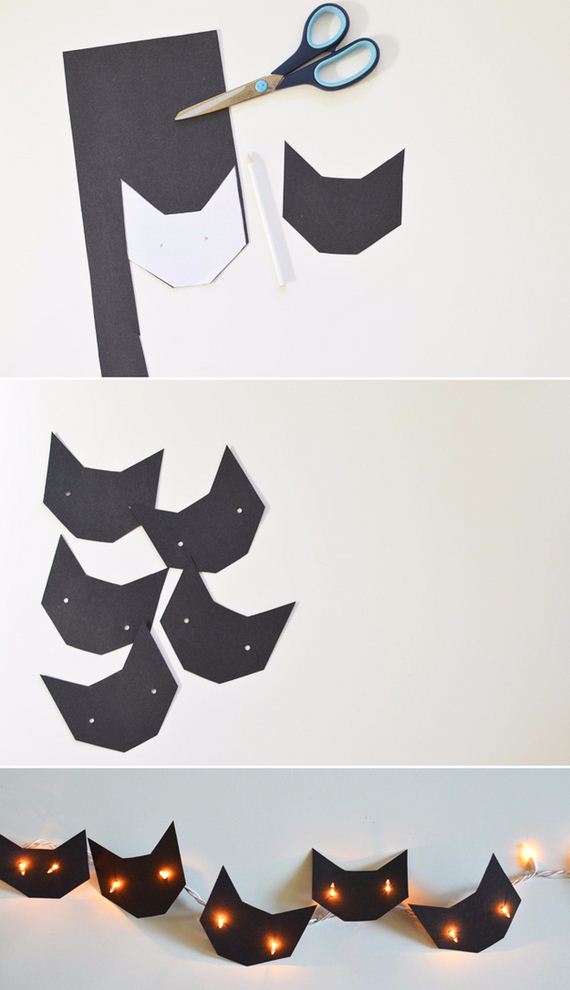 6. Firefly Mason Jar Lights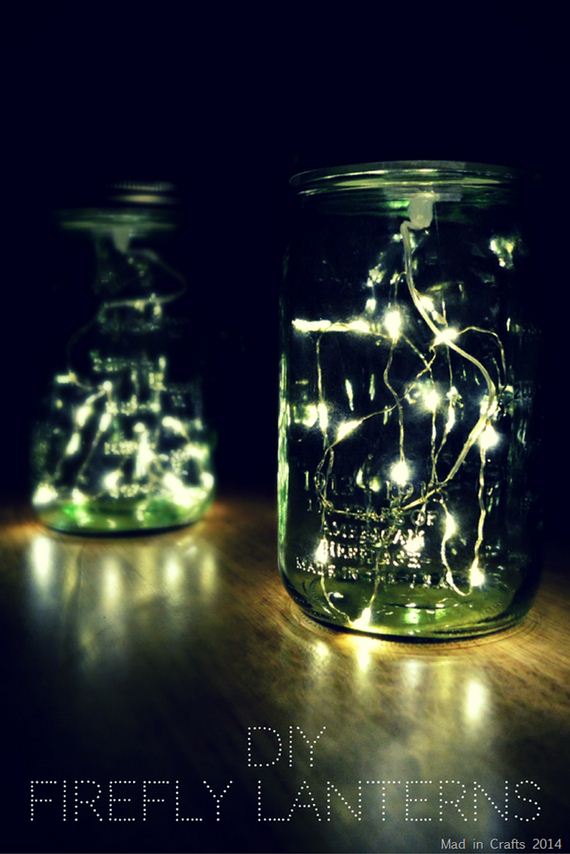 7. Glittering Lightscape on Canvas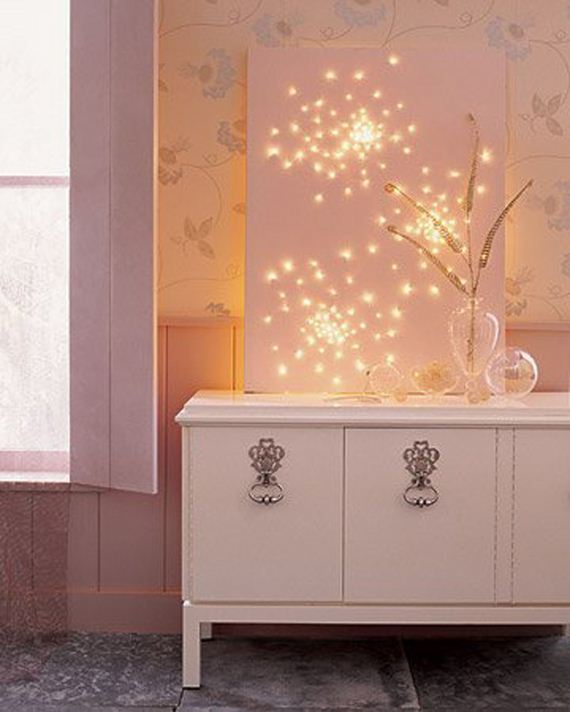 8. Winter Sparkle Mirror Garland & Lights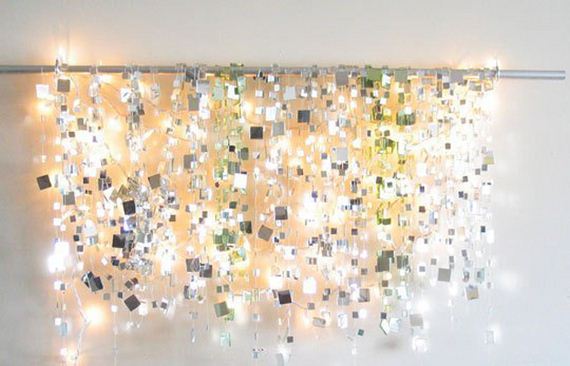 9. LED String Light Headboard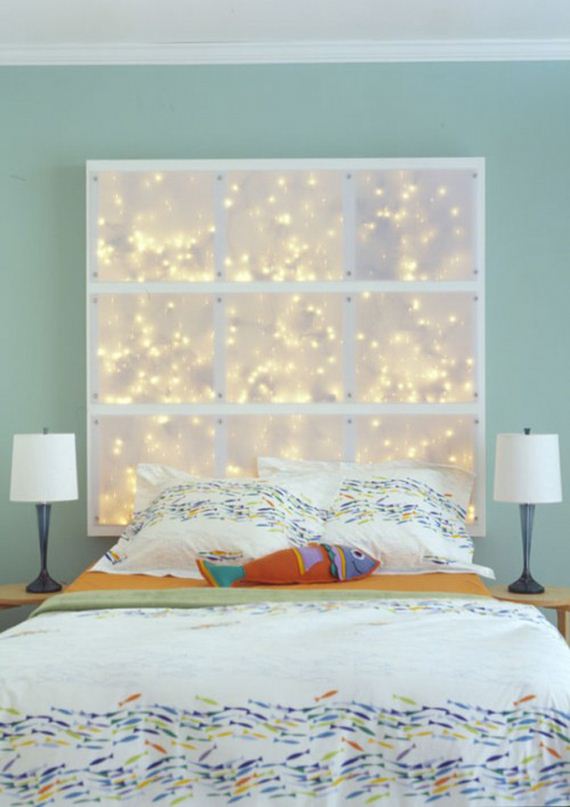 10. Lighted Snow Globe Terrariums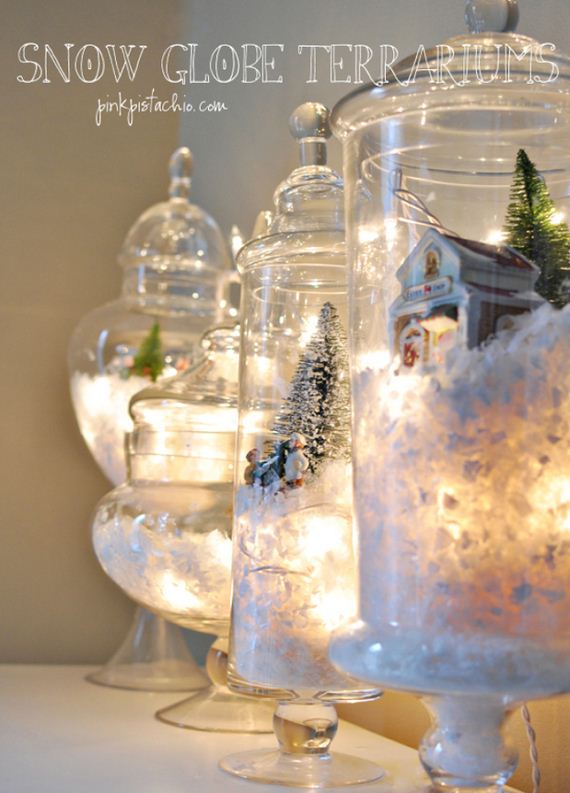 11. Lighted DIY Rope Decor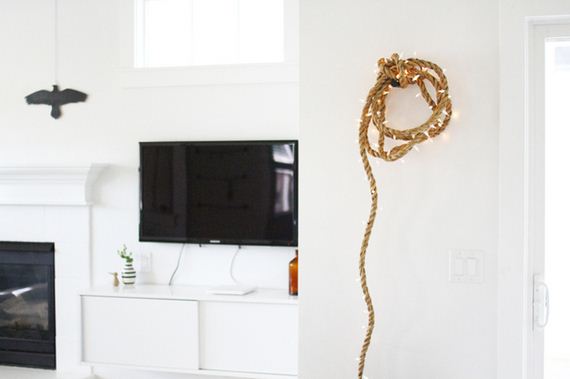 12. Mesmerizing Snowflake Lights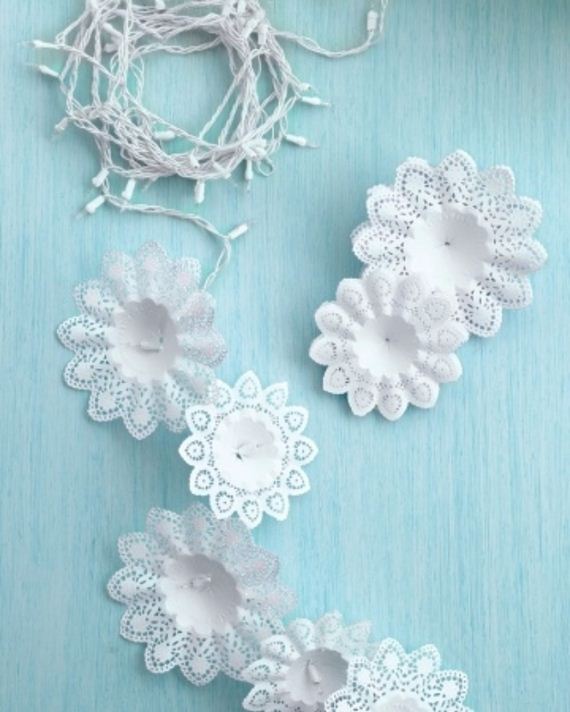 13. Electrified Fox Lamp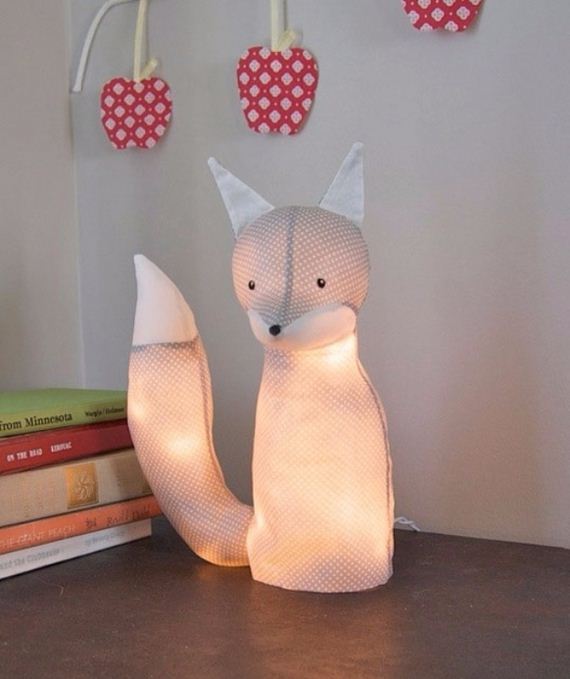 14. Firefly String Lights Decor
15. DIY LED Carpet Light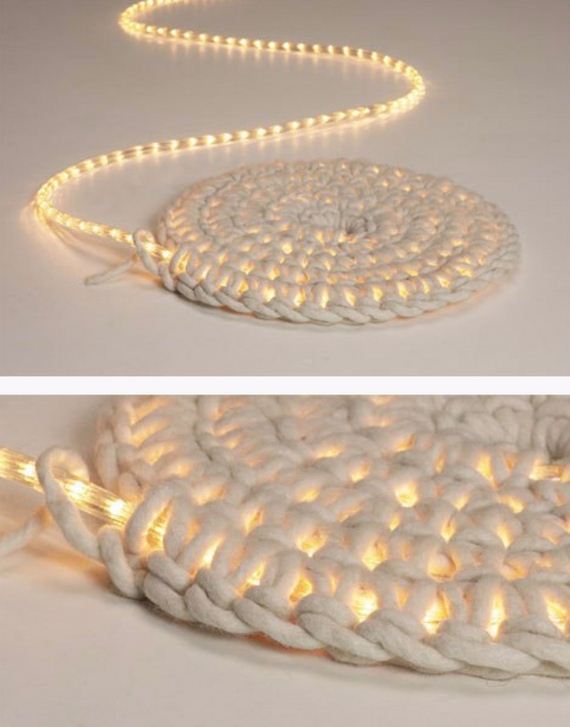 16.  Yarn Wrapped Twinkle Lights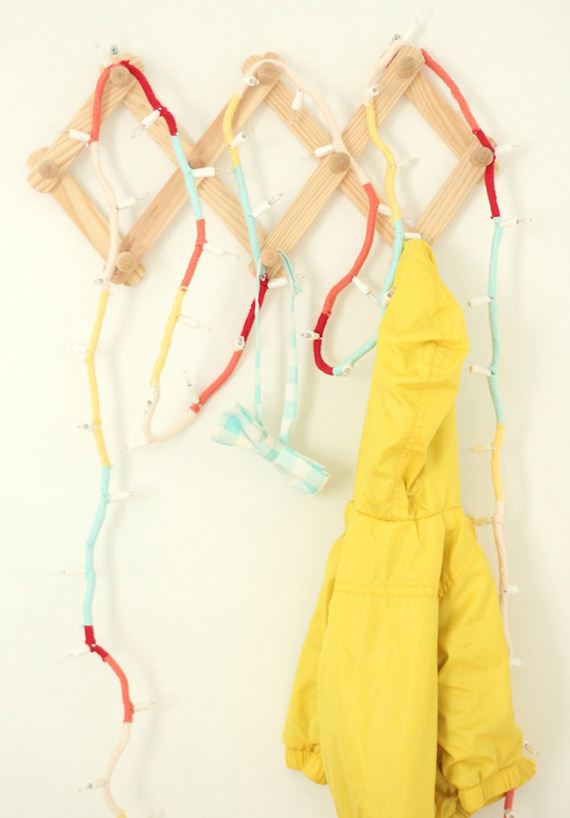 17. Star Light Star Bright Light Garland

18. Stunning Vintage Mirror String Lights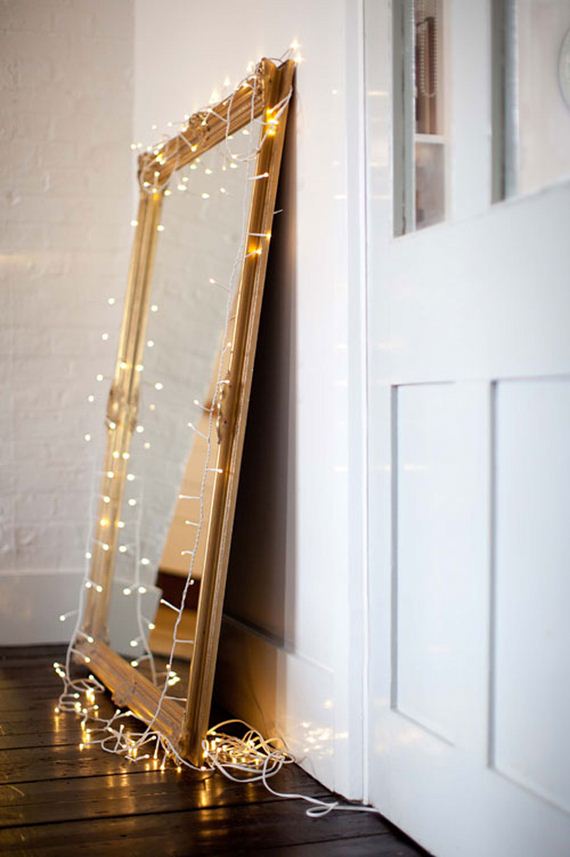 19. Black Wired Statement Lights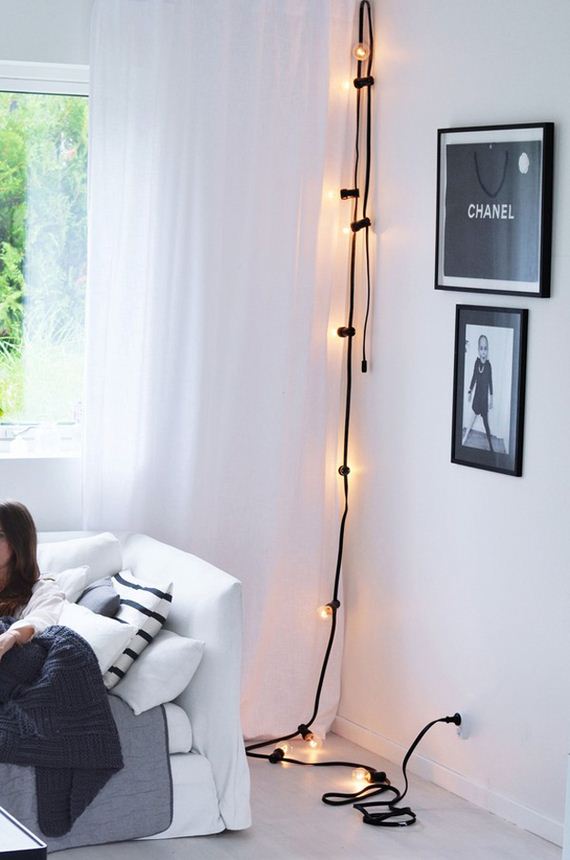 20.  Origami Light Garland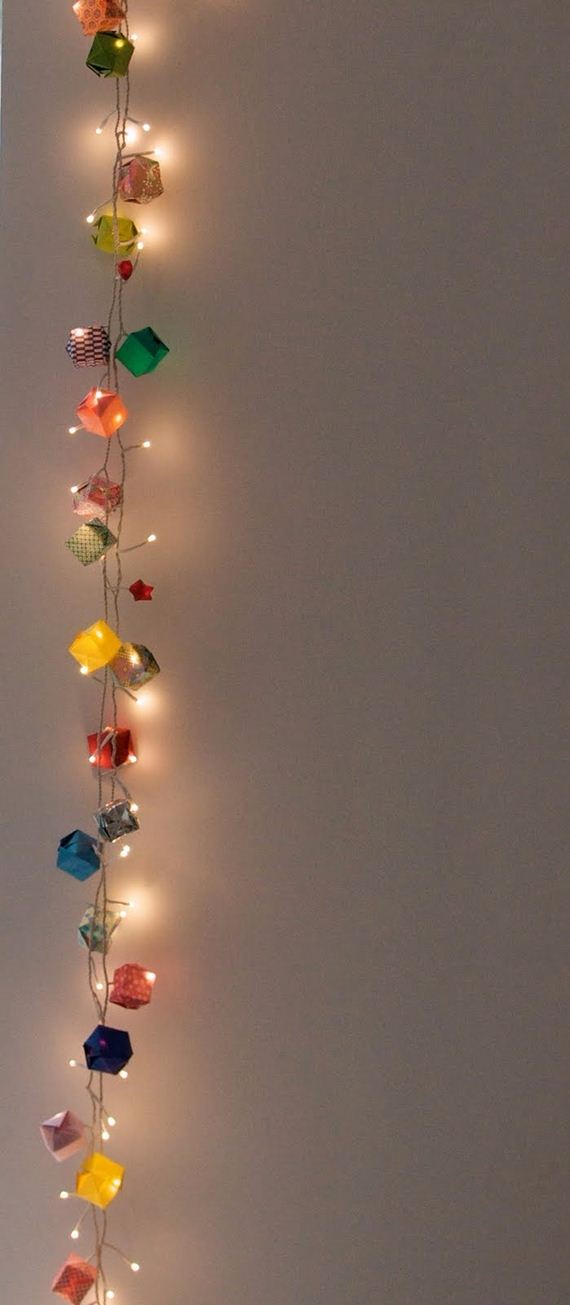 21. Paper Doily Wreath Lights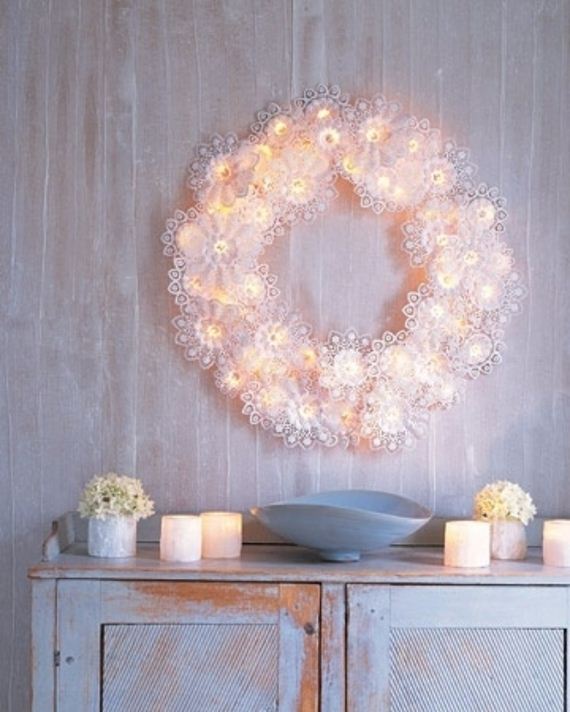 22. Rattan Ball String Light Decor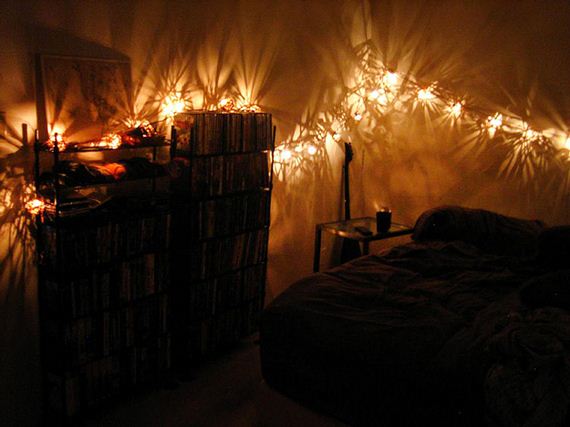 23. Cotton Candy Lights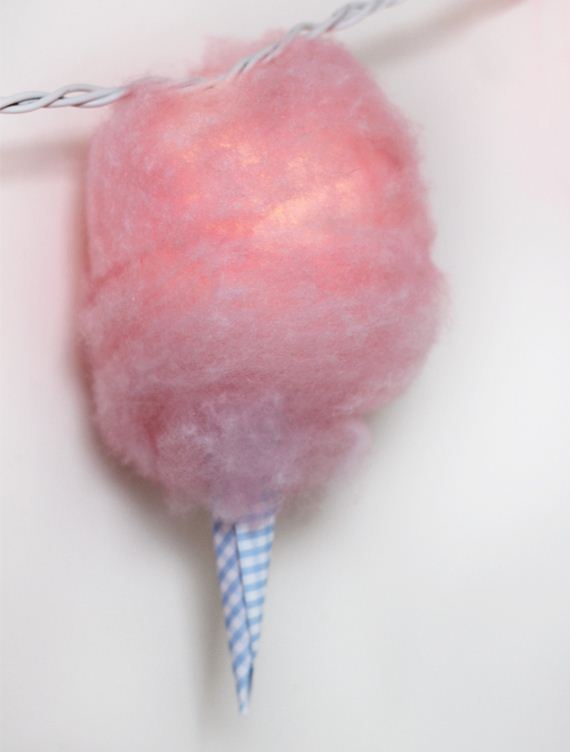 24. Cup Cake Flower Lights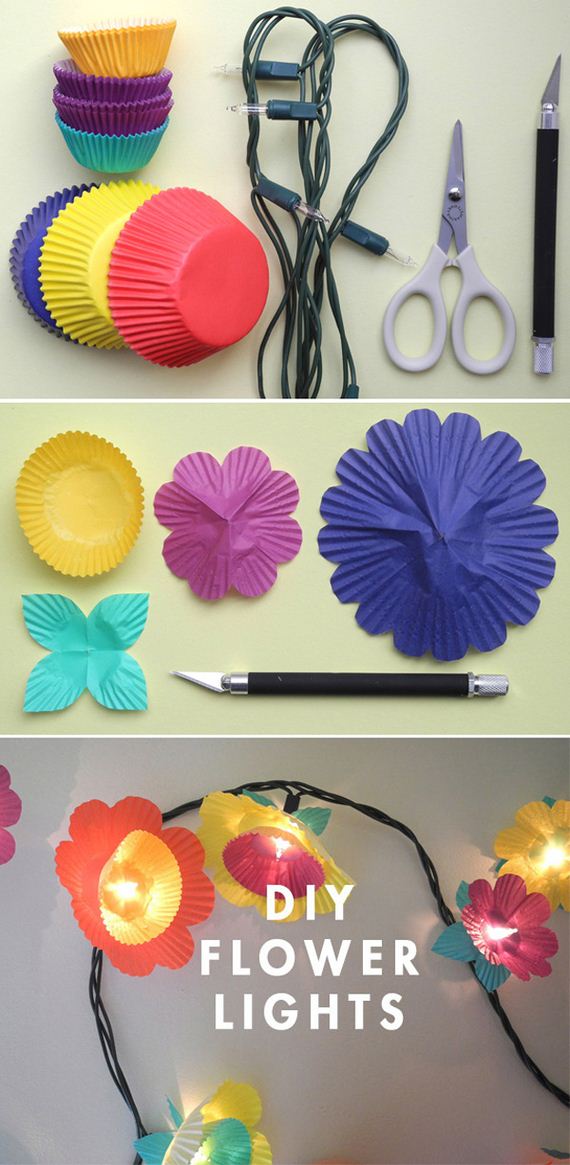 25. Hula Hoop String Lights Chandelier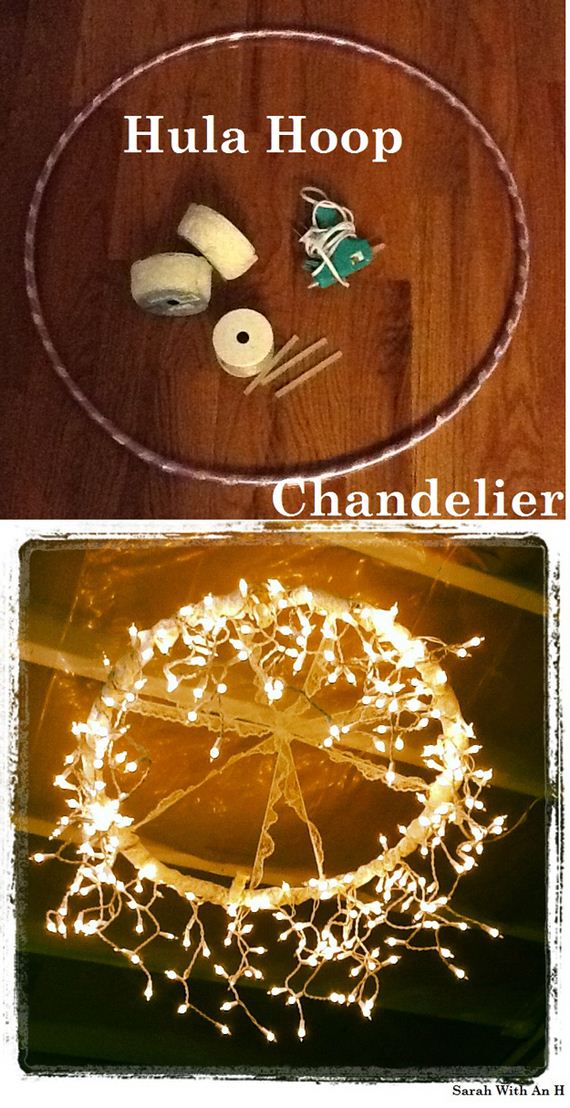 26. DIY Ampersand Marquee Light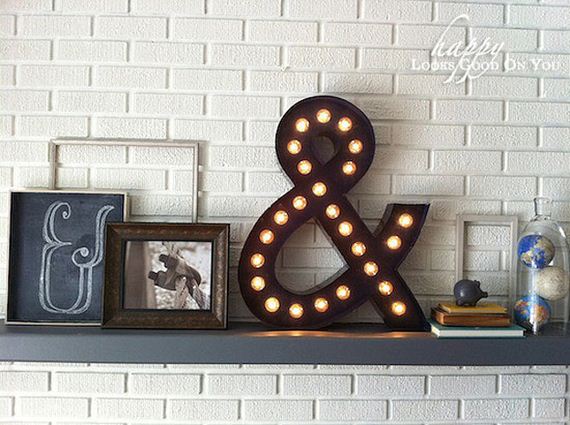 27. Illuminated Chalkboard Movie Sign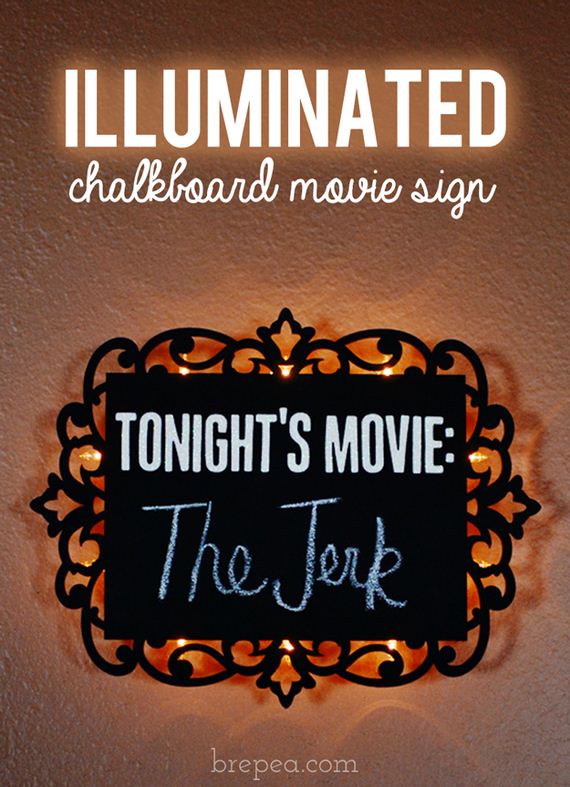 28. Starry Bed Post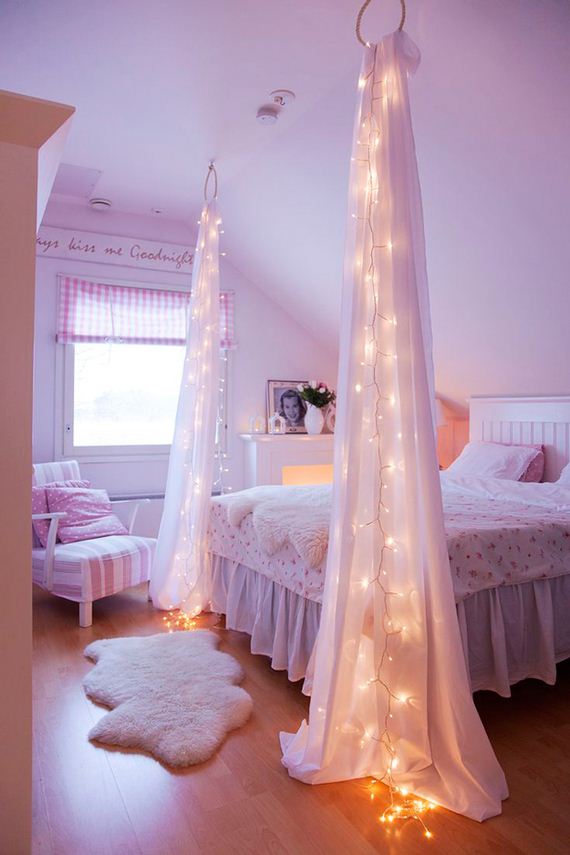 29. 3-D Geometric Hexahedron String Lights
buzzfeed via lindsey from hellohydrangea

30. Wine Bottle Light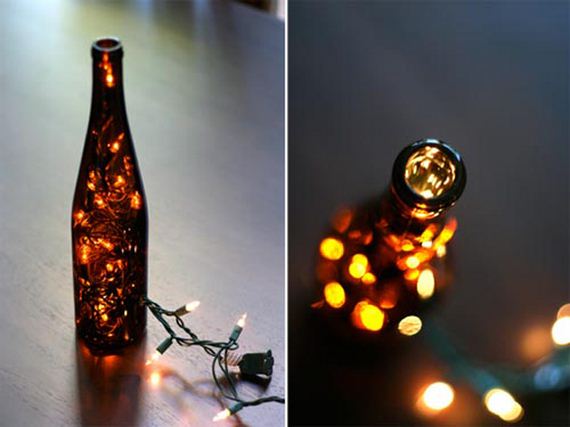 31. Ping Pong Ball Lights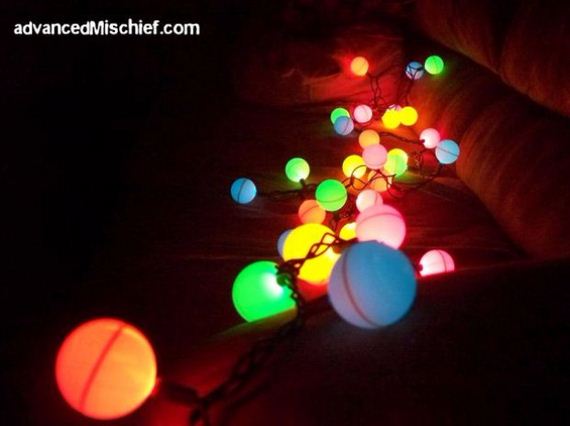 32. Dotted Ping Pong Ball Lights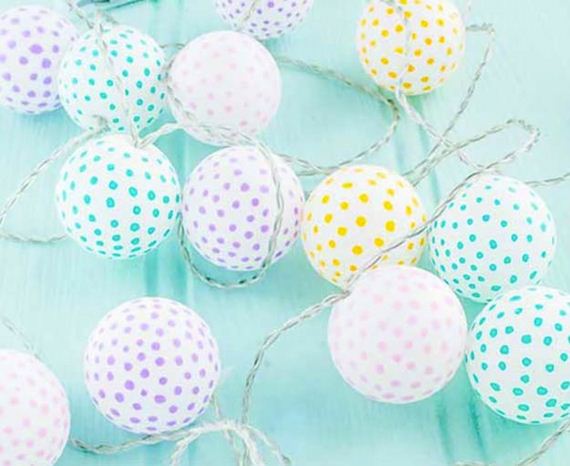 33. Paper Cup and String

---
---