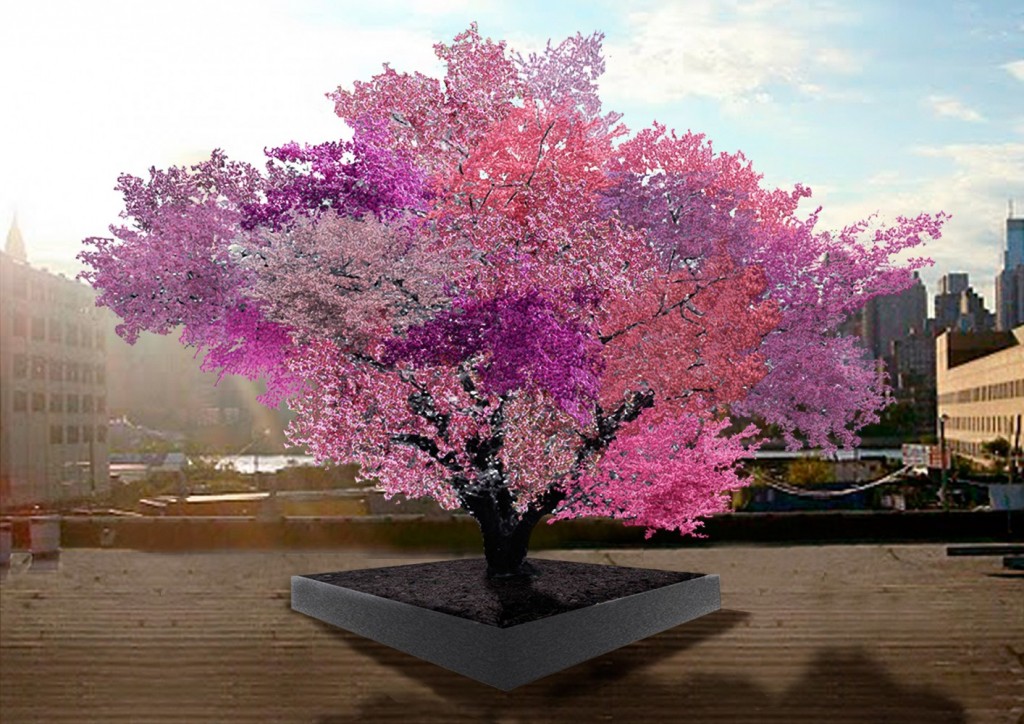 This Incredible Tree Can Grow 40 Kinds Of Fruit
This Incredible Tree Can Grow 40 Kinds Of Fruit
---
In what could probably put your entire garden to shame, this one tree can bear 40 different types of stone fruit, including apricots, cherries, and peaches. The Tree of 40 Fruit, as it's called, is part of an ongoing series of hybrid fruit trees from Syracuse University sculptor Sam Van Aken.
Award-winning contemporary artist and art professor, Van Aken grew up on a family farm in Pennsylvania, but focused most of his attention on art rather than agriculture. Though his work has always been inspired by nature, the harmony of his agricultural background and his art clearly became apparent in 2008 when he grafted vegetables to create strange plants for an exhibition. Shortly after that, he began work on the Tree of 40 Fruit.
Each tree begins as an odd science experiment of sorts, but soon looks like just about any other tree, for most of the year, that is. In the spring, his trees begin to bloom and reveal their beautiful secret of natural artistry. Over the spring and the summer the trees produce an amazing harvest of fruit that you wouldn't typically expect from a regular tree.
Using a technique he calls "sculpture through grafting," Van Aken creates these magnificent trees that support more than 40 varieties of stone fruit, including heirloom, antique, and native varieties. So far, Van Aken has created 16 trees that now reside in museums, community centers across the country. It can take up to five years to develop each tree and graft the 40 varieties to it.
---
---