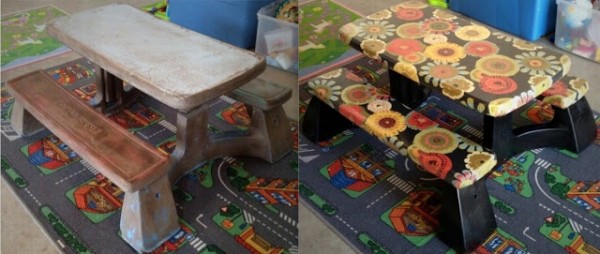 Transform Ugly Tables Into Something Beautiful
Transform Ugly Tables Into Something Beautiful
---
A set of table and chairs can be remarkably expensive. Whether you've moving into a new home, or you're looking for a new dining set, you may find yourself discouraged by the prices out there.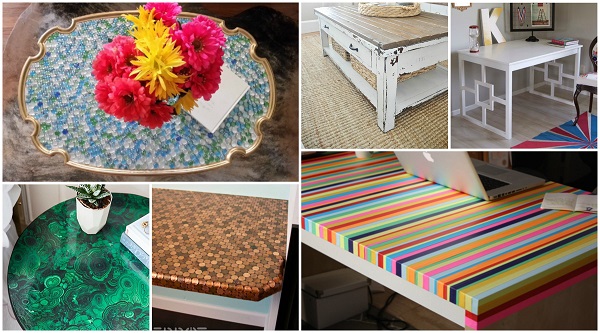 Have no fear of those prices! Find a hand-me-down end table, or a thrift store dining set and put some elbow grease into it.
Take a look at these fantastic projects from small outdoor tables to full-sized dining tables. Pick some of your favorite designs, and get to work on your very own DIY table makeover!
---
A Farmhouse Table Makeover Project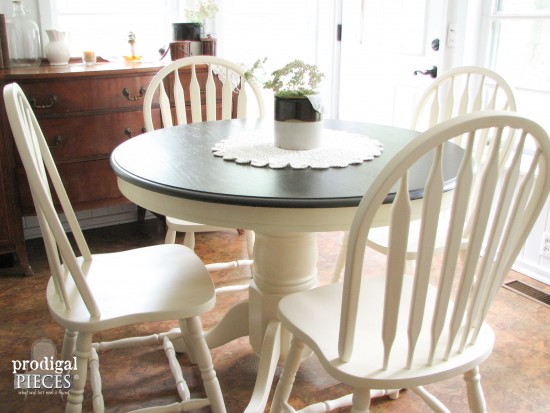 Turn that ugly orange round dining table into a beautiful country masterpiece. You'll be amazed what a little paint can do!
---
Kitchen Table Makeover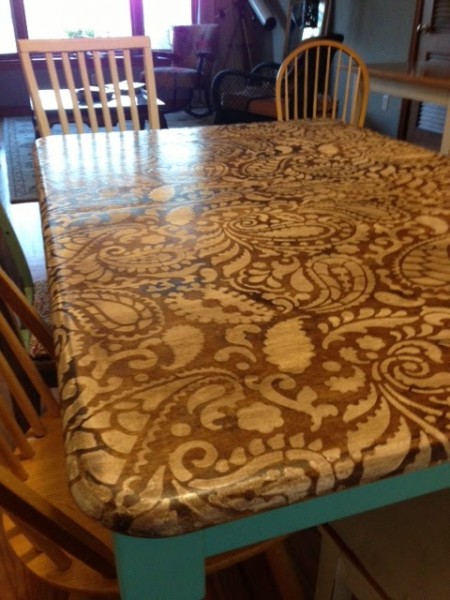 If a traditional finish isn't your style, try out this stenciled one! Use bright colors, or a stain for a unique look.
---
Tip Top Table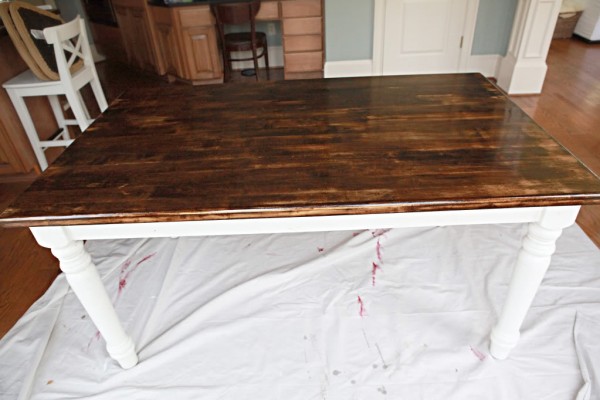 Give your old dining table an elegant finish. Use this technique for a rustic and polished look.
---
Tile Top Herringbone Table Makeover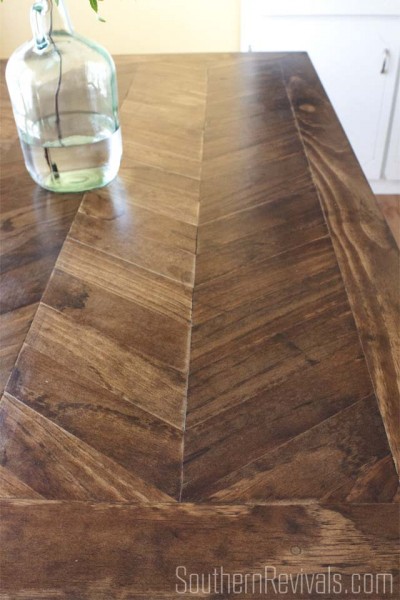 Tired of a tiled table? Add some herringbone styled wood to your tabletop instead!
---
---
Ikea Side Table Makeover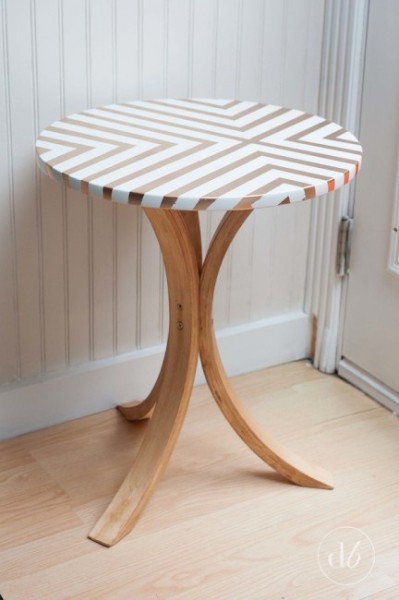 Do you have a boring all wooden end table sitting in your house? Lay down a stencil and spruce it up!
---
Spruce Up That Craigslist Find with A Stencil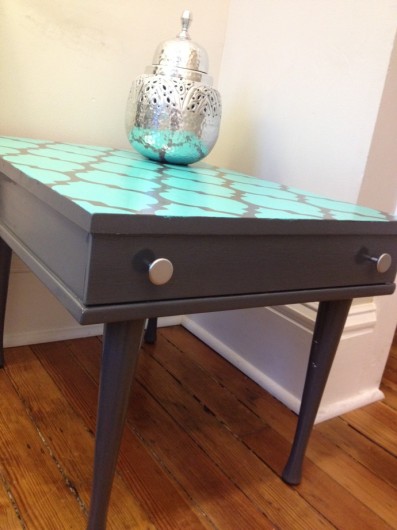 Turquoise looks absolutely stunning against dark wood! Get a fun pattern involved for a really great style.
---
DIY Tile Outdoor Table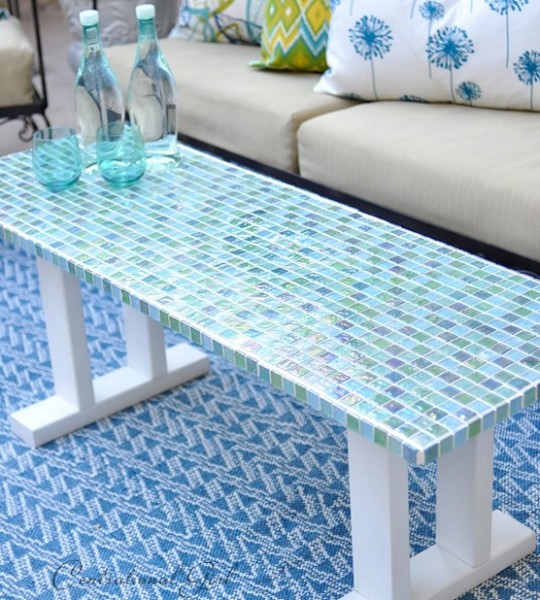 If you've got some time on your hands, and a lot of creativity, this project comes out absolutely striking. Add some tile to your outdoor table for a truly stunning look.
---
Project "Revive A Bedside Table With Wall Decal"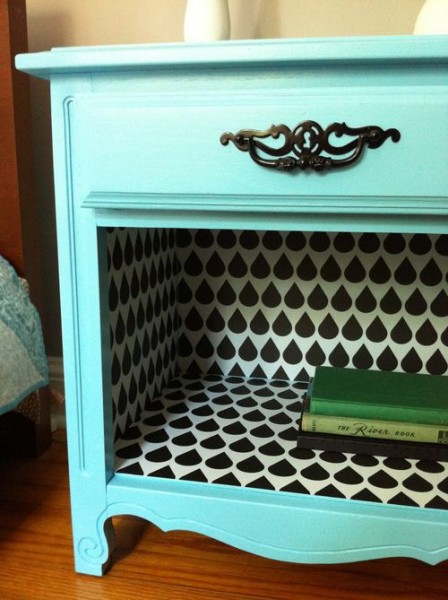 Adding a great pattern to your table doesn't have to include stencils and paint. Use wall decals to add a chic pop of colors and patterns to any table!
---
Gold and White Stenciled Table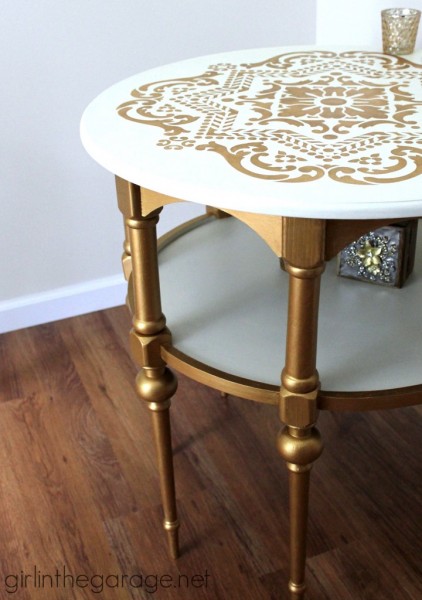 White and gold are the color of royalty. Add a really intricate design on top of your end table for a regal and astonishing creation.
---
DIY World Market Coffee Table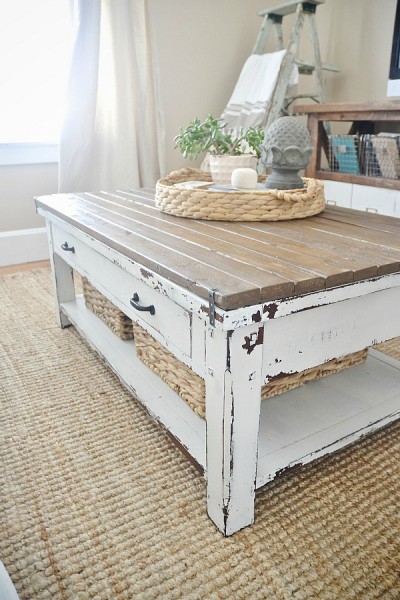 If chic and polished isn't your style, we've got something for you to! Turn your pain old coffee table into a beautiful rustic one!
---
Kid's Picnic Table Redo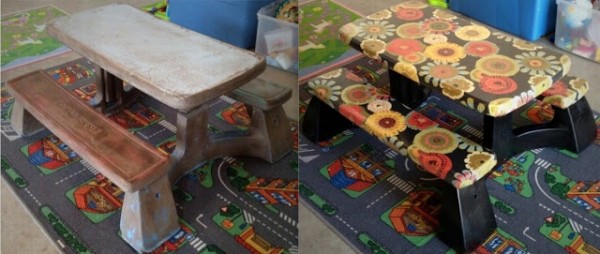 Maybe the table you want to redo isn't in your dining room! Plastic kid's picnic tables can be an absolute eyesore, but you can totally turn them around with this tutorial!
---
Just For Fun: Taped Table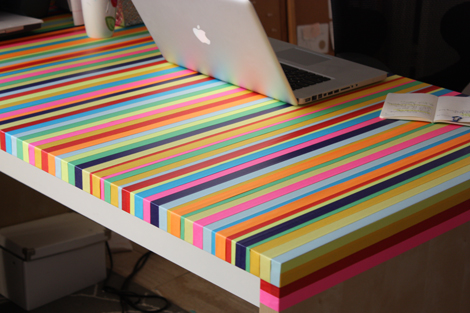 For a real burst of color and fun, try using washi tape on your next table project! The result is beautiful and can add a burst of light to any room.
---
Monroe Madness Or Masterpiece?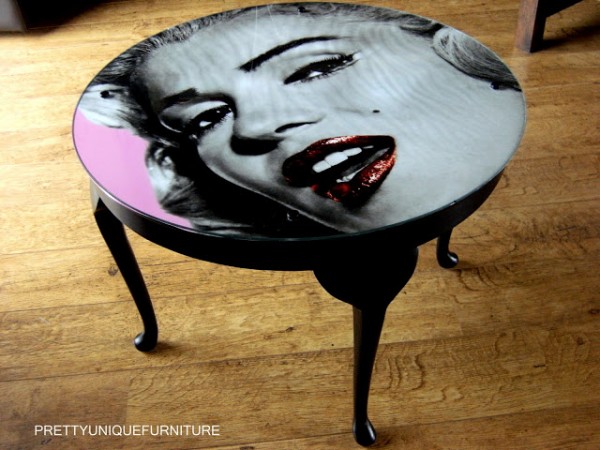 There are plenty of places you can buy a table with a face on it– but they're going to cost you. But what if we told you you can use a poster to decorate your current table instead?
---
DIY Furniture Project
You'll be amazed to find out that this gorgeous table is not really made of rock. In fact, it's made of fabric.
---
Ikea Table Makeover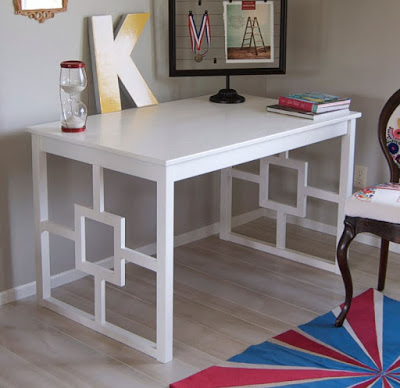 So maybe the color of the table is fine? Try spicing up your table with some unique table legs instead!
---
Money Money Money: Penny Table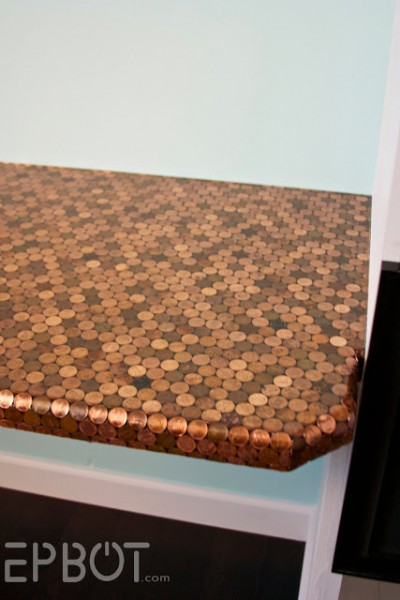 Penny tables may not be saving you money, but they are all the rage right now. These chic tables make a glimmering addition to any room.
---
Coffee Table With A Bright New Look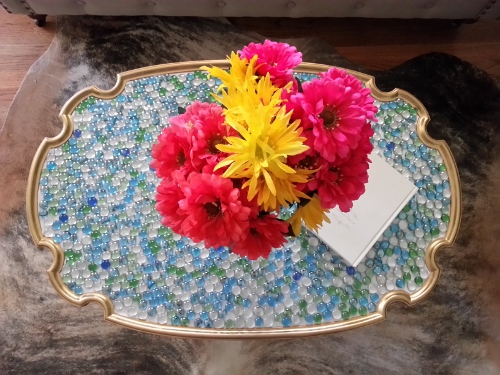 Penny tables not really your style? Try using small colorful marbles instead! This great look is perfect for a patio.
---
Patio Table Makeover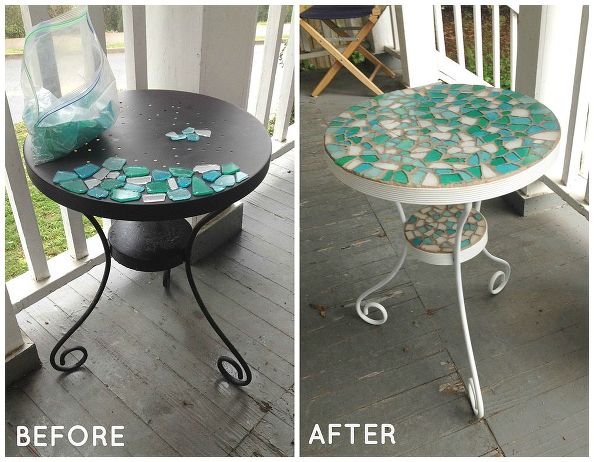 Glass shard tables can go for quite a bit of money now. Luckily, they aren't that difficult to make out of a simple metal table!
---
---