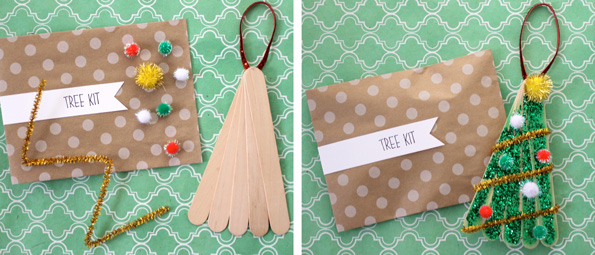 Unique Christmas Tree Decorations
Unique Christmas Tree Decorations
---
Whether you stick to a festive color palette, you like to introduce rustic natural elements or you have more of a handmade family theme, this collection will have something for everyone!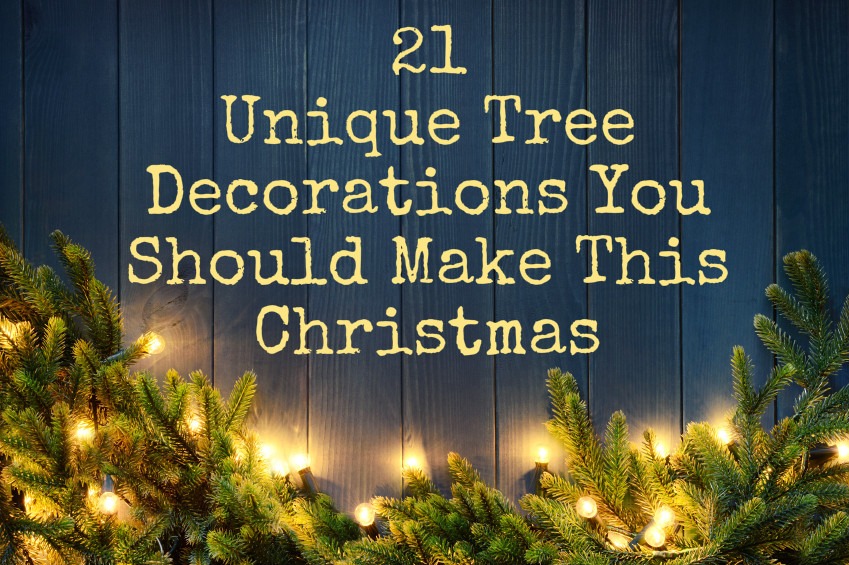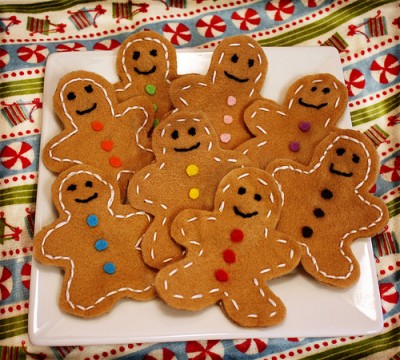 These cookie-shaped creations are simple to make and they're perfect for adding a hint of cuteness to your tree!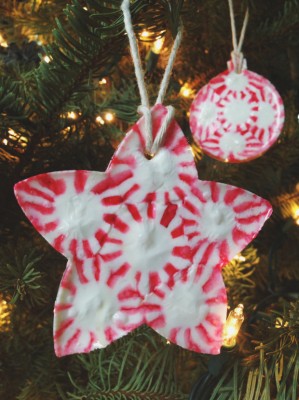 Sweets and candies are everywhere at Christmas time so why not put them to good use and make some beautiful ornaments?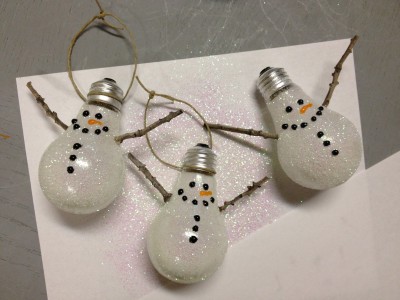 Whether you just make one of these or string a few together in a garland, these little snowmen bulbs will light up your tree!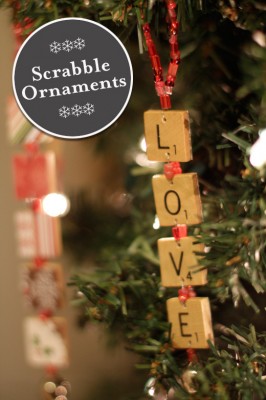 This scrabble tile craft allows you to be creative and put your own personal touch to your tree! You can choose whichever words you want, perhaps even each of the names of your family!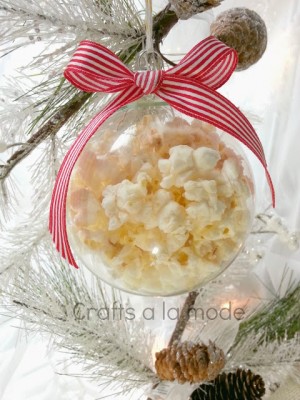 Pop this on your tree and add a unique (not to mention yummy) looking twist!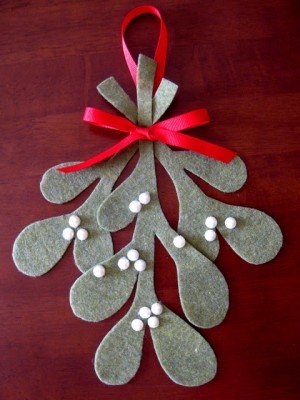 Mistletoe is no longer just for stealing a cheeky smooch, you can use it to add a little something extra to your tree too!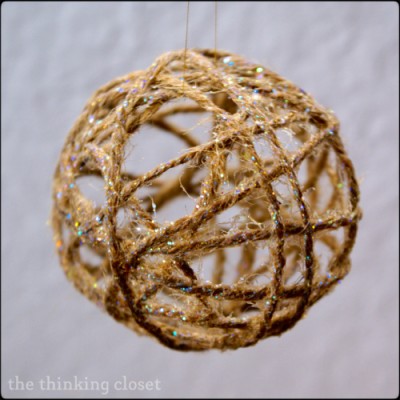 Did you know there was such a thing as glitter mod podge? Neither did we but we're so excited to test it out with this twine ball project!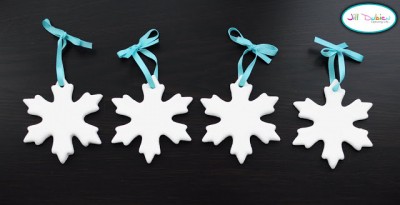 Ornate and delicate, you could be forgiven for thinking that these snowflake ornaments are tricky to make…but looks can be deceiving because anyone can give them a go, crafty or not!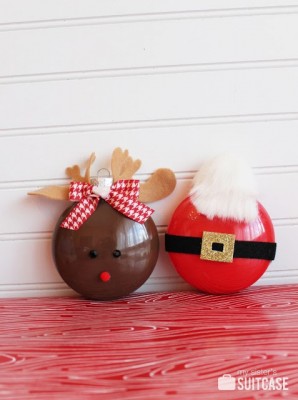 Fun to make, fun to look at, these character ornaments simply brilliant!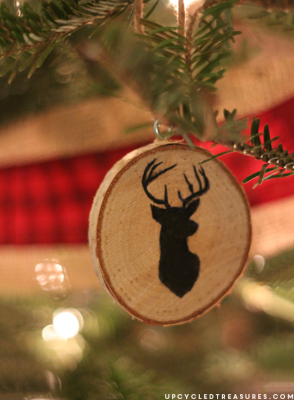 Rustic decor has never looked so good! These wood slice can be adorned with any image you fancy, the more festive the better!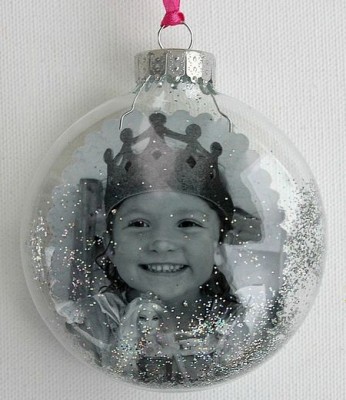 Family is the theme of the Holidays and with this nostalgic DIY you can make a feature of all your favorite memories and display them for everyone to see.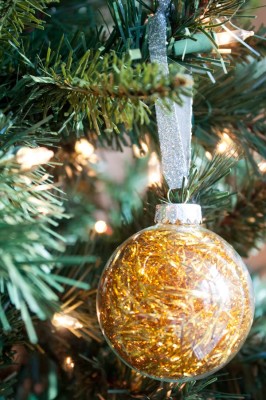 These could not be easier to make…all you need is a bit of tinsel!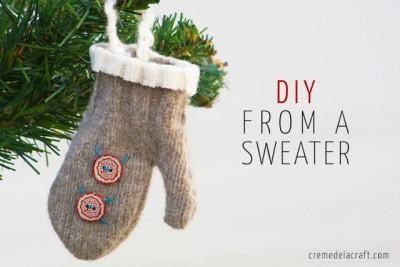 Upcycle your sweaters and turn them into these adorable little mittens. Don't worry, you don't need to be a pro with the sewing machine just some basic needle and thread skills!
Tree trimming is a sure-fire way to bring the family together and these homemade ornaments will keep the little ones busy!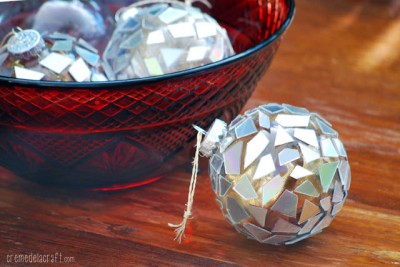 Got one or two CD's that you never listen to anymore? Rather than throwing them out or letting them collect dust, why not make these eye-catching baubles instead?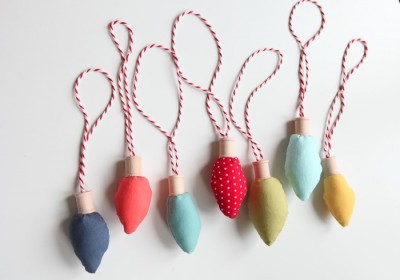 These fabric bulbs may not actually light up but boy do they dazzle! They'll look great on your tree and will add that beautiful homemade touch.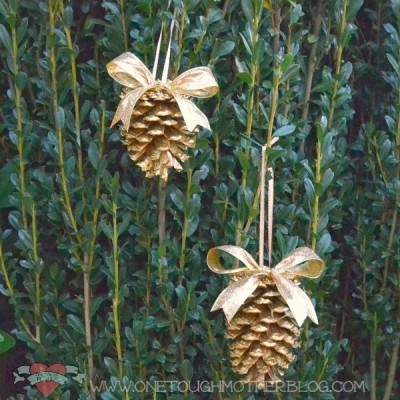 Gold is a popular color at Christmas and if it fits in with the color palette you've chosen this year then these stunning pinecone ornaments will be perfect. The best part is, they're super simple to make!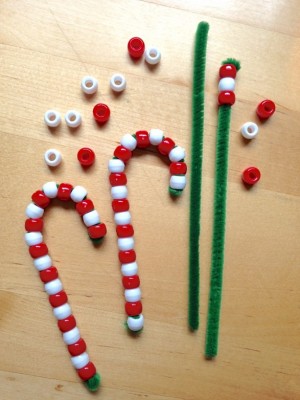 Here's an easy craft you can do with children, all you need are three simple crafting materials.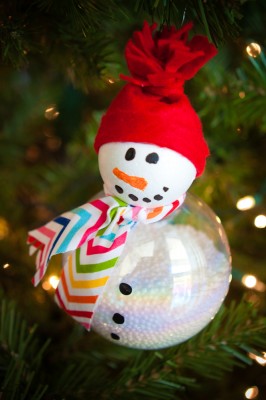 With just a few dollar store supplies, you too can create these cute little snowman!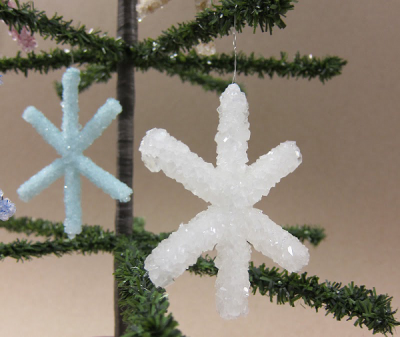 Bring a little science to the festive season with this snowflake project. Next to the fairy lights on the tree they are guaranteed to shimmer and sparkle!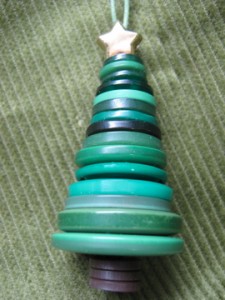 This amazing tutorial will show you how to put together a tree decoration out of nothing but old buttons!
---
---